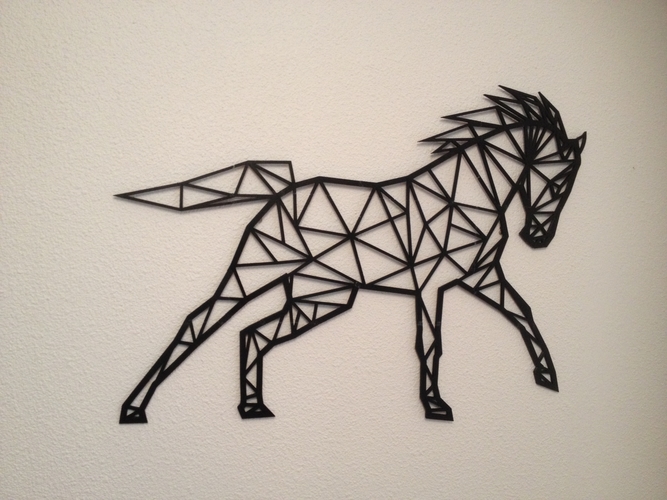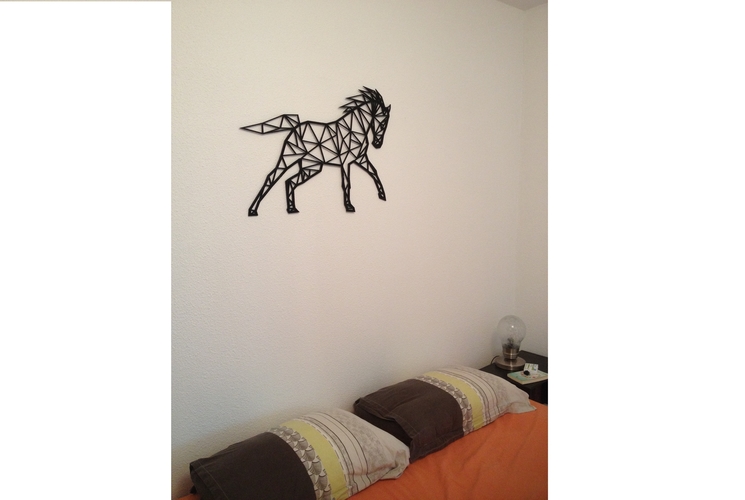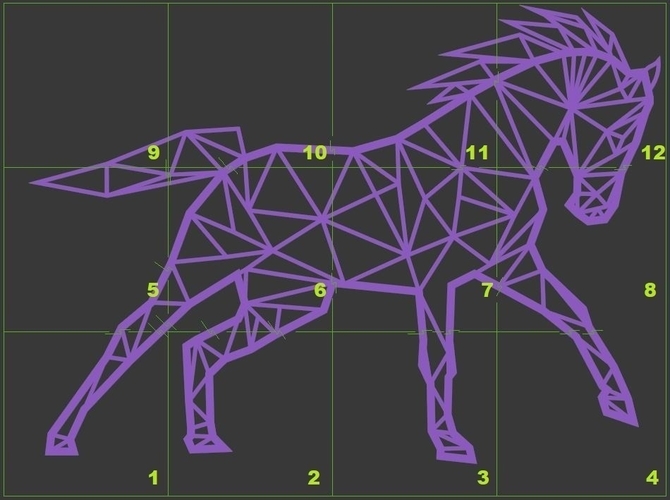 No Prints Yet

Be the first to upload a Print for this Design!
Horse line art wall mount
This wall mount decor is made of 12 parts. Just print the parts then assemble with glue to form the entire piece and  then have it hanged on a wall of your home. The picture show the parts number and how to assemble. Parts were printed upside down so the support for nails/screws is properly printed without supports.
Settings I used:
5% infill
0.3 mm layer height
3 Top Layers
2 Bottom Layers
1 Perimeter Shell
3 mm Brim width 
No supports
Each parts takes up to 40min to 1hour 20min on average to print. You can get all of them printed in almost 13 hours.
I've made small fittings into the parts so they are more solid when putted together.
Hope you like it ! :)
Ps: If you want me to create more lineart designs like this one, please leave a comment bellow.
HorseLineArt_WallMount_Part5.STL
6.53 KB
HorseLineArt_WallMount_Part10.STL
7.89 KB
HorseLineArt_WallMount_Part1.STL
8.87 KB
HorseLineArt_WallMount_Part2.STL
15.1 KB
HorseLineArt_WallMount_Part3.STL
12.6 KB
HorseLineArt_WallMount_Part4.STL
8.87 KB
HorseLineArt_WallMount_Part6.STL
42.1 KB
HorseLineArt_WallMount_Part7.STL
22.2 KB
HorseLineArt_WallMount_Part8.STL
38.6 KB
HorseLineArt_WallMount_Part9.STL
5.55 KB
HorseLineArt_WallMount_Part11.STL
15.5 KB
HorseLineArt_WallMount_Part12.STL
42.9 KB