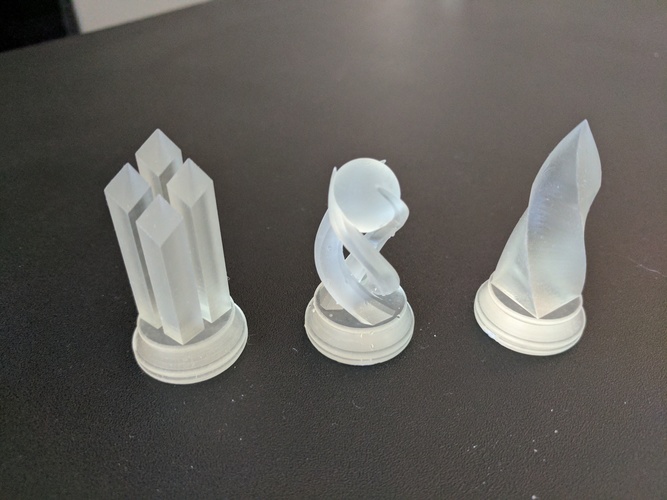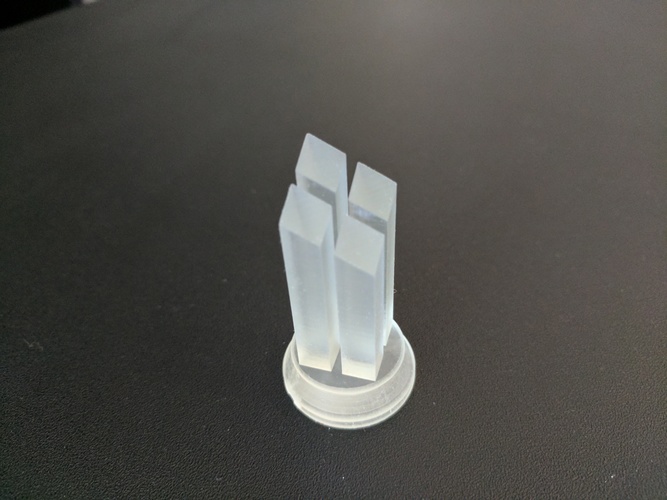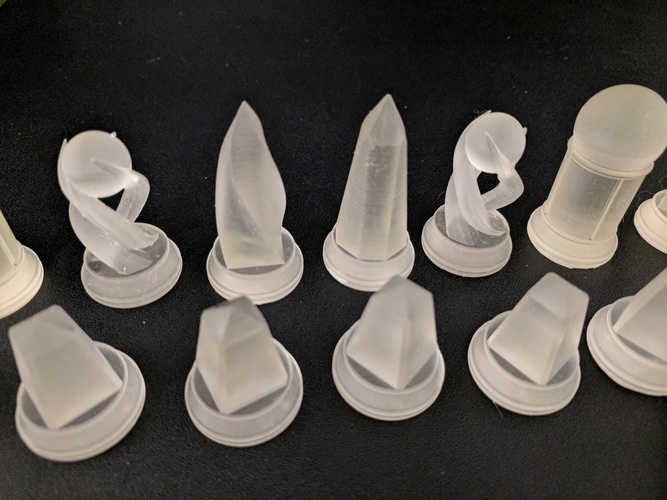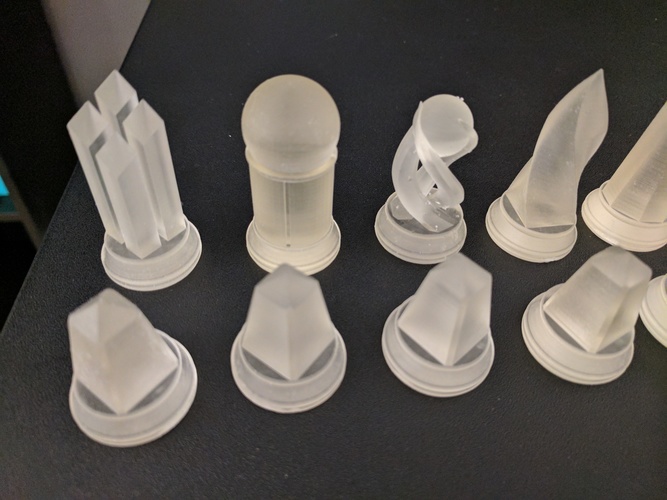 Watch here: https://youtu.be/aEJ89uDu7QI
This is my 3rd chess set, and I recently got a new SLA printer to mess with. So I tried to create a chess set that would look cool printed clear and sort of crystal looking.
I created this in Fusion 360 and printed it out on the XYZprinting Nobel 1.0A using their clear Resin. For post processing I just cleaned them in alcohol and cured them in a UV nail chamber.
Printer: XYZprinting Nobel 1.0A Filament: Clear Resin Layer Height: 0.1mm Supports/Raft: Yes (for the Bishop) No (for everything else)