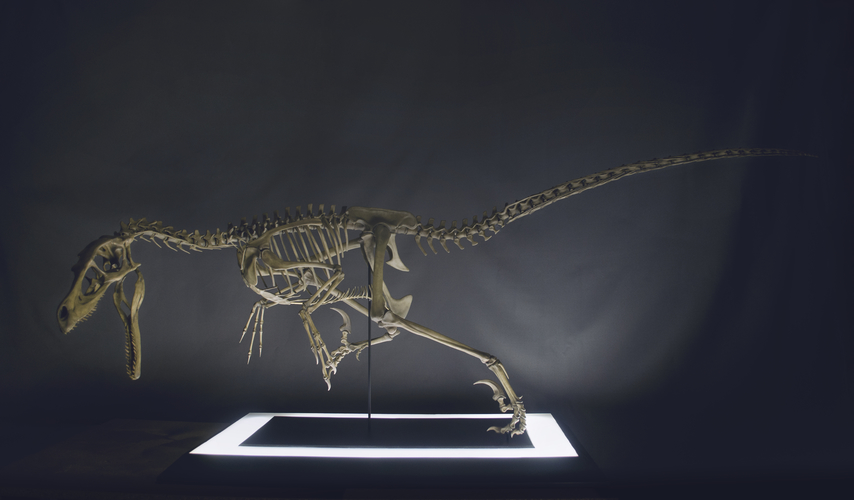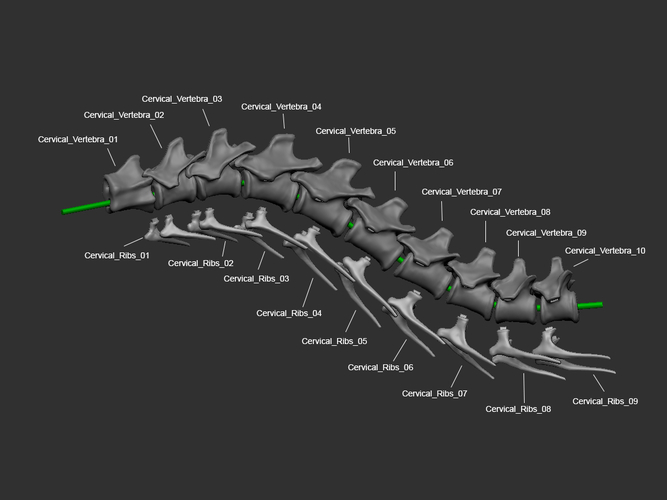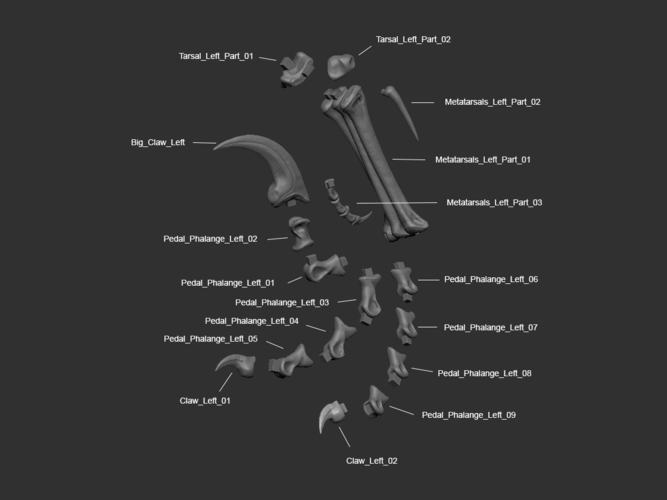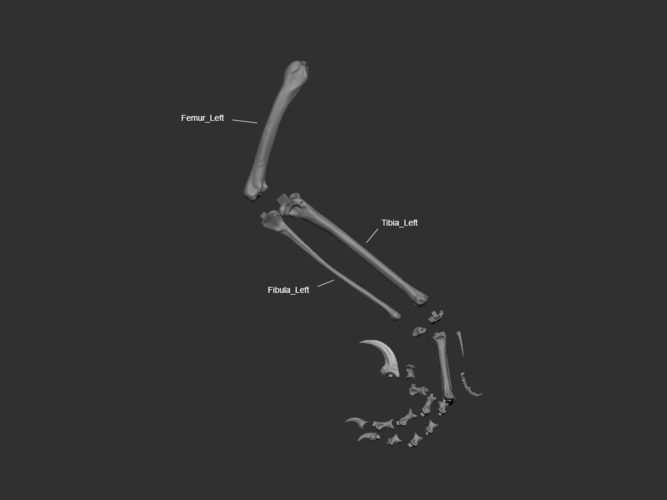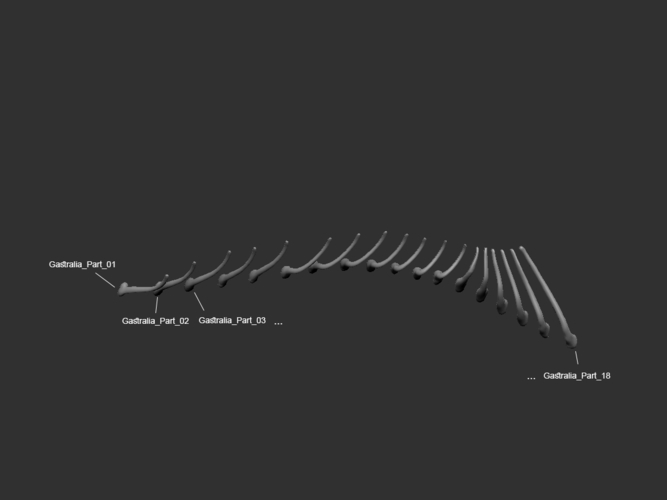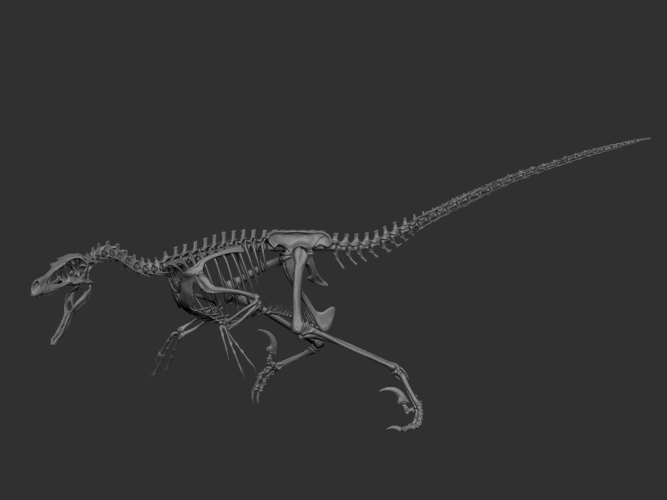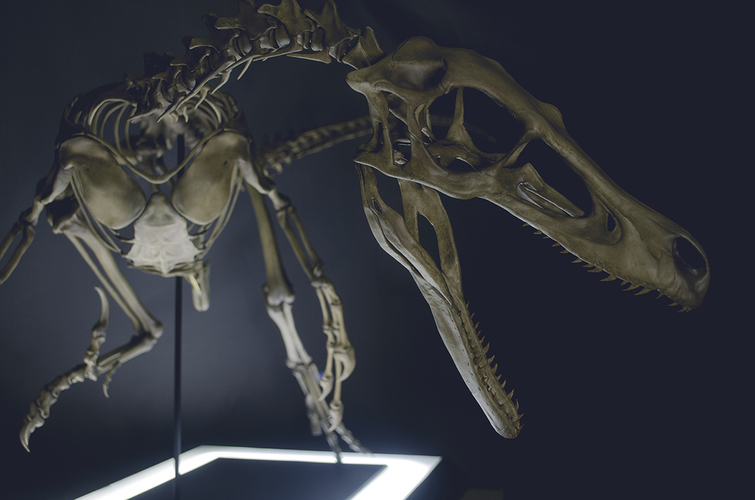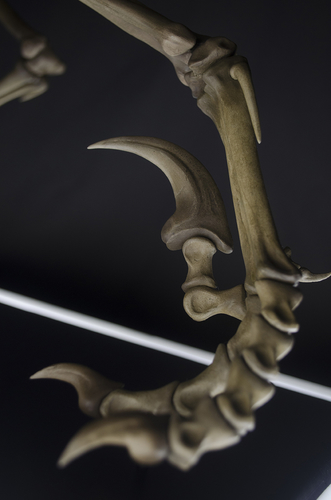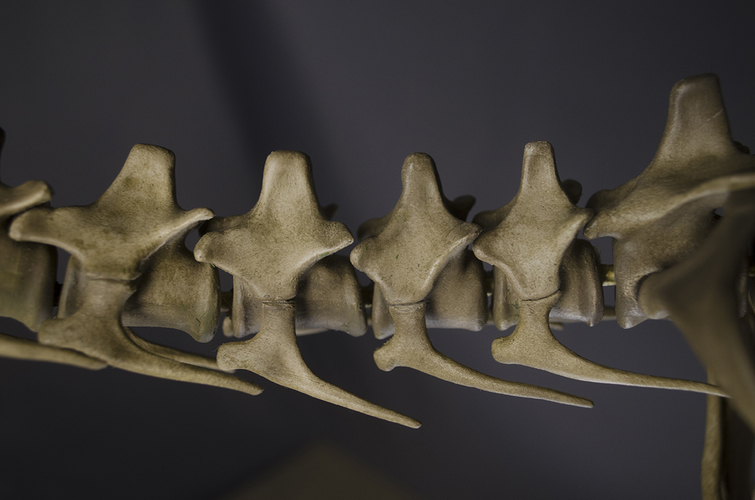 No Prints Yet

Be the first to upload a Print for this Design!
Here is the Part01/05 of the full size Velociraptor skeleton.
Sculpted with Zbrush.
Contents:  Cervical vertebrae, Gastralia, Left arm, Left leg.
The size of skeleton in basic pose : Lenght = +- 179cm.  Height = +- 65cm
When you can do it = 0% infill for the body parts. For the parts of the tail = 50%  - 70% infill to counterbalance.
Total printing time : +- 390h
Nozzle : 0,4mm
Layer : 0,1mm
Speed: 30 - 50 mm/s
Support: yes
Reference images for assembly : https://www.dropbox.com/s/52q0dm6myja4fst/REF_Velociraptor_Assembly.zip?dl=0
If you have a problem or a question, contact me: [email protected]
Pedal_Phalange_Left_05.OBJ
404 KB
Gastralia_Part_15.OBJ
271 KB
Manual_Phalange_Left_02.OBJ
255 KB
Manual_Claw_Left_02.OBJ
243 KB
Carpals_Left_Part_02.OBJ
96.9 KB
Gastralia_Part_16.OBJ
293 KB
Gastralia_Part_11.OBJ
272 KB
Gastralia_Part_08.OBJ
302 KB
Gastralia_Part_06.OBJ
323 KB
Gastralia_Part_03.OBJ
304 KB
Cervical_Vertebra_10.OBJ
379 KB
Cervical_Vertebra_06.OBJ
838 KB
Cervical_Vertebra_03.OBJ
939 KB
Cervical_Ribs_09.OBJ
4.54 MB
Cervical_Ribs_07.OBJ
4.71 MB
Cervical_Ribs_04.OBJ
1.12 MB
Cervical_Ribs_02.OBJ
839 KB
Manual_Phalange_Left_01.OBJ
144 KB
Manual_Claw_Left_01.OBJ
243 KB
Carpals_Left_Part_01.OBJ
72.3 KB
Gastralia_Part_14.OBJ
247 KB
Cervical_Vertebra_08.OBJ
429 KB
Cervical_Ribs_01.OBJ
934 KB
Cervical_Ribs_03.OBJ
1.12 MB
Cervical_Ribs_05.OBJ
1.1 MB
Cervical_Ribs_06.OBJ
2.1 MB
Cervical_Ribs_08.OBJ
4.14 MB
Cervical_Vertebra_01.OBJ
333 KB
Cervical_Vertebra_02.OBJ
963 KB
Cervical_Vertebra_04.OBJ
1.46 MB
Cervical_Vertebra_05.OBJ
698 KB
Cervical_Vertebra_07.OBJ
414 KB
Cervical_Vertebra_09.OBJ
409 KB
Gastralia_Part_01.OBJ
275 KB
Gastralia_Part_02.OBJ
301 KB
Gastralia_Part_04.OBJ
310 KB
Gastralia_Part_05.OBJ
309 KB
Gastralia_Part_07.OBJ
311 KB
Gastralia_Part_09.OBJ
294 KB
Gastralia_Part_10.OBJ
270 KB
Gastralia_Part_12.OBJ
289 KB
Gastralia_Part_13.OBJ
270 KB
Gastralia_Part_17.OBJ
385 KB
Gastralia_Part_18.OBJ
439 KB
Carpals_Left_Part_03.OBJ
150 KB
Manual_Claw_Left_03.OBJ
243 KB
Manual_Phalange_Left_03.OBJ
283 KB
Manual_Phalange_Left_04.OBJ
144 KB
Manual_Phalange_Left_05.OBJ
231 KB
Metacarpals_Left_Part_01.OBJ
300 KB
Metacarpals_Left_Part_02.OBJ
110 KB
Metacarpals_Left_Part_03.OBJ
210 KB
Metatarsals_Left_Part_01.OBJ
586 KB
Metatarsals_Left_Part_02.OBJ
18.3 KB
Metatarsals_Left_Part_03.OBJ
221 KB
Pedal_Phalange_Left_01.OBJ
190 KB
Pedal_Phalange_Left_02.OBJ
180 KB
Pedal_Phalange_Left_03.OBJ
387 KB
Pedal_Phalange_Left_04.OBJ
409 KB
Pedal_Phalange_Left_06.OBJ
200 KB
Pedal_Phalange_Left_07.OBJ
167 KB
Pedal_Phalange_Left_08.OBJ
196 KB
Pedal_Phalange_Left_09.OBJ
156 KB
Tarsal_Left_Part_01.OBJ
122 KB
Tarsal_Left_Part_02.OBJ
119 KB