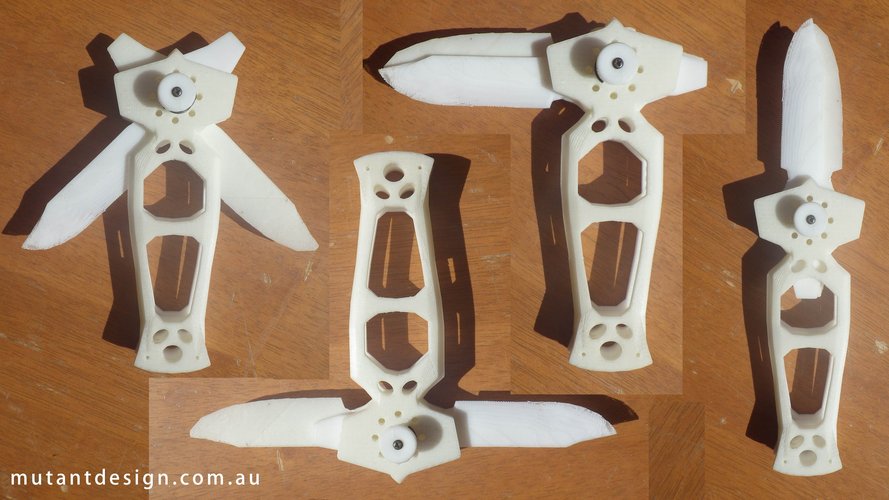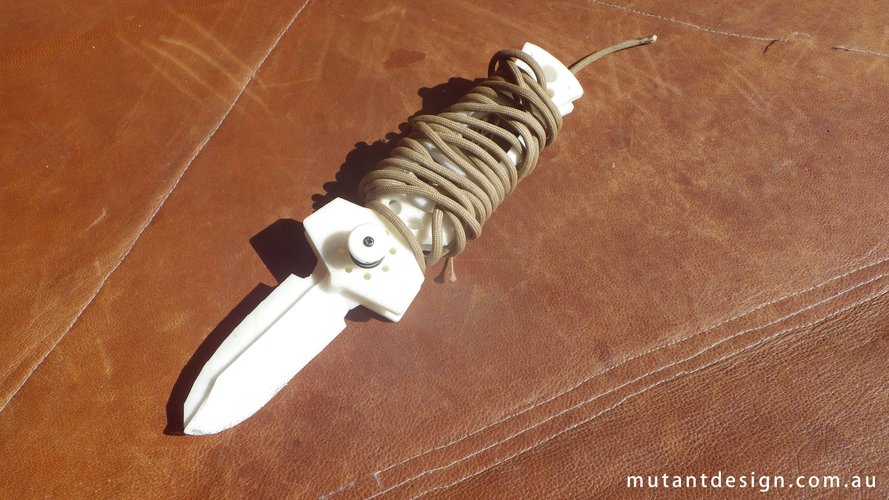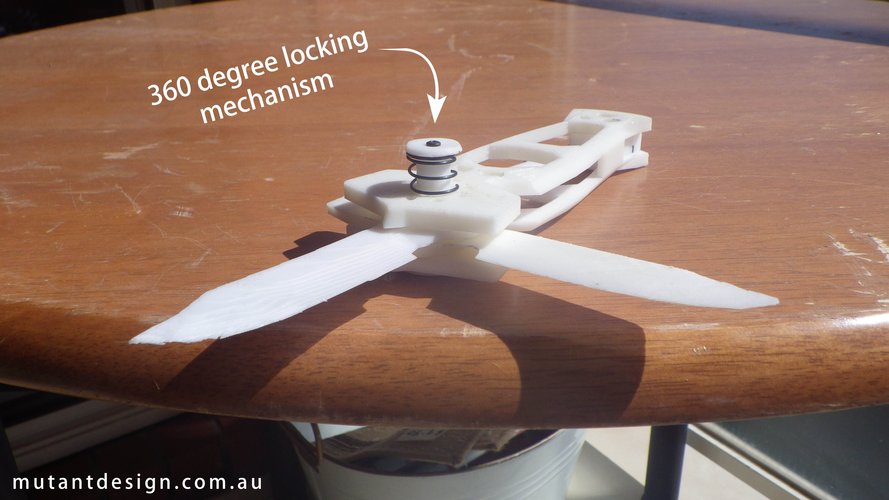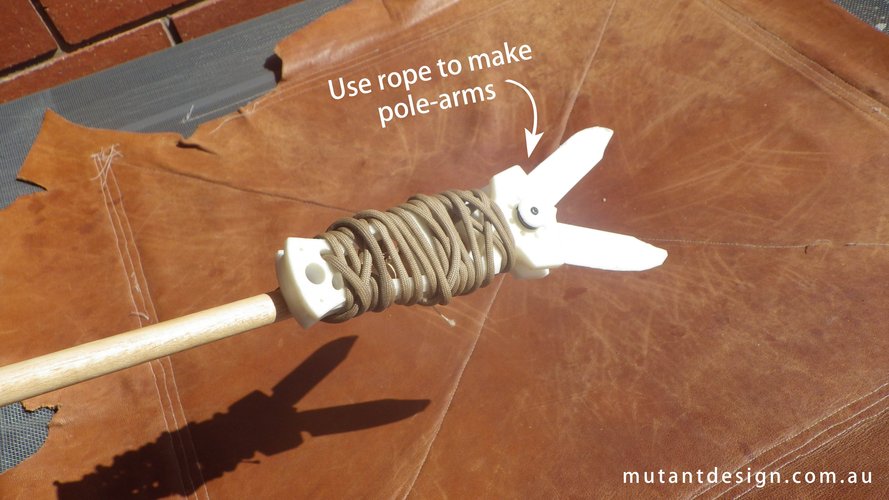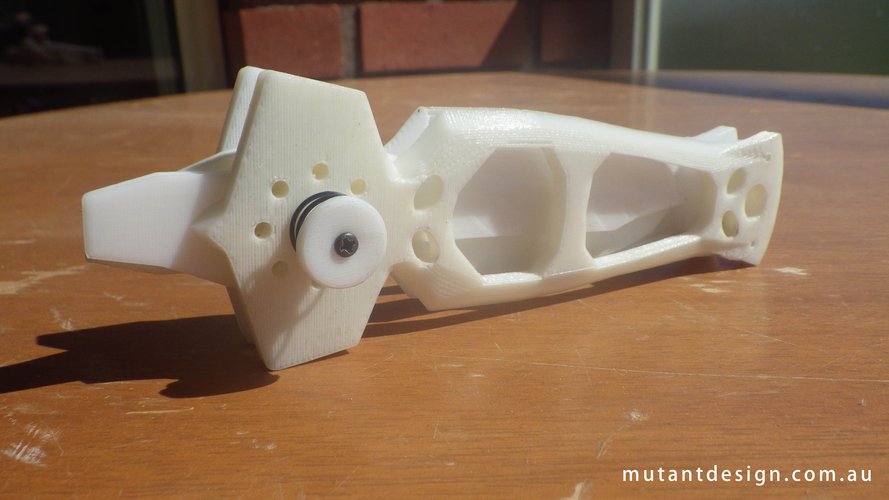 No Prints Yet

Be the first to upload a Print for this Design!
An amazing addition to any arsenal is this is new prototype knife from Mutant Design. Featuring two blades and a 360 degree locking mechanism this knife is more of a multi-tool than anything else. Able to transform into a hammer, pick, spear, grappling hook and even an axe with the flick of a finger this is a very versatile tool. The ultimate survival companion also features multiple mounting points, used to tie this device to any stick or staff to transform from a knife all the way up to a pole-arm. A small amount of screws, spring and glue are required to assemble but the process couldn't be any easier (see images).
Copyright (c) 2015 Mutant Design  www.mutantdesign.com.au
Warning : Although this is only a prototype this knife is still considered dangerous and it is advised that is used with caution to avoid injury. Please do not attempt to use as a functional tool, this is only a prototype.
RackMultipart20151009-559-8ilvwr.zip/Locking Mech - Twin Blade 360 [mutantdesign.com.au].stl
596 KB
RackMultipart20151009-559-8ilvwr.zip/Knife Butt - Twin Blade 360 [mutantdesign.com.au].stl
243 KB
RackMultipart20151009-559-8ilvwr.zip/Button - Twin Blade 360 [mutantdesign.com.au].stl
154 KB
RackMultipart20151009-559-8ilvwr.zip/Handle 1 - Twin Blade 360 [mutantdesign.com.au].stl
848 KB
RackMultipart20151009-559-8ilvwr.zip/Handle 2 - Twin Blade 360 [mutantdesign.com.au].stl
834 KB
RackMultipart20151009-559-8ilvwr.zip/Blade - Twin Blade 360 [mutantdesign.com.au].stl
473 KB