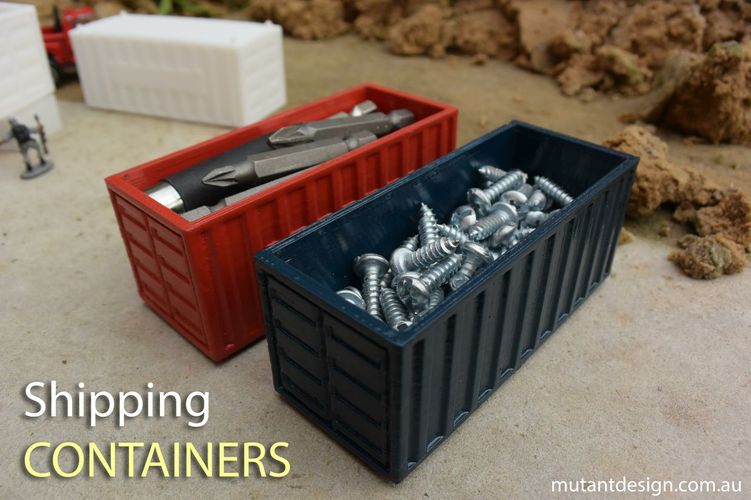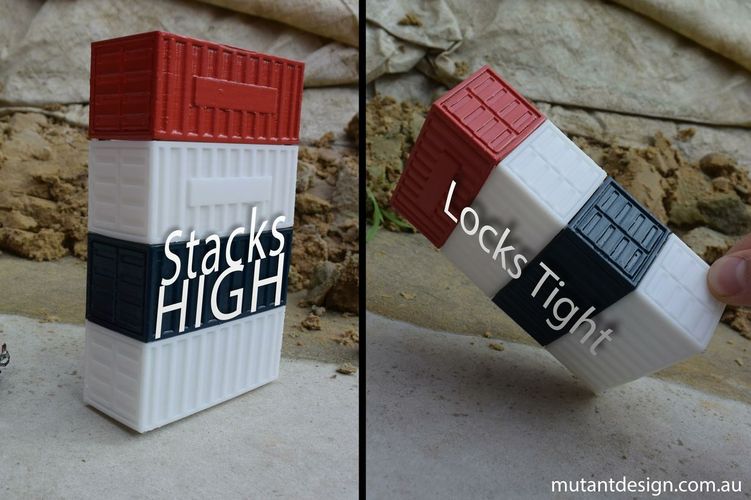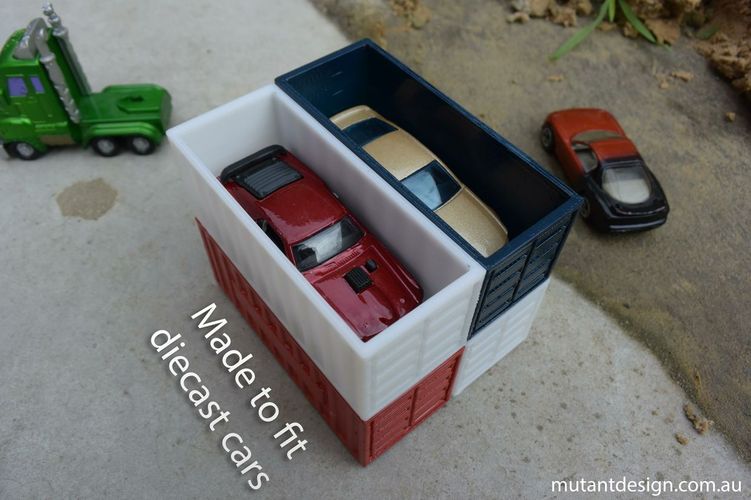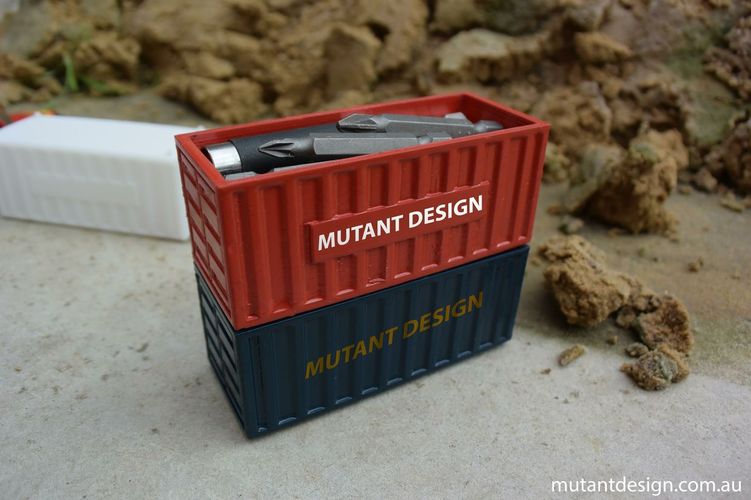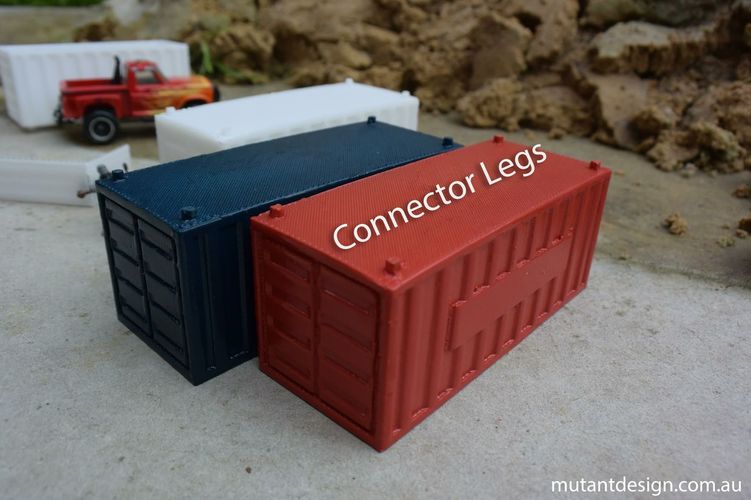 All new miniature stackable shipping container replicas make functional small storage with an industrial look perfect for your home or workshop.
Versatile and modular, these containers clip into each other for incredible stability and come with an optional side facet for easy labeling (two different models included). Use them as storage for craft or building supplies, electronics, beauty needs and as drawer organisers. 
To really make use of the shipping container design, why not use as a display case or storage for your die-cast cars. Shown here 3D printed in durable ABS plastic and spray painted in two different colors, print as many as you can in multiple colors to give that shipping yard effect. 
Copyright Chris Czech (c) 2015
Shipping_Containers_mutantdesign.com.au.zip/Shipping Containers [mutantdesign.com.au] - WithLabel.stl
1.4 MB
Shipping_Containers_mutantdesign.com.au.zip/Shipping Containers [mutantdesign.com.au] - NoLabel.stl
1.45 MB