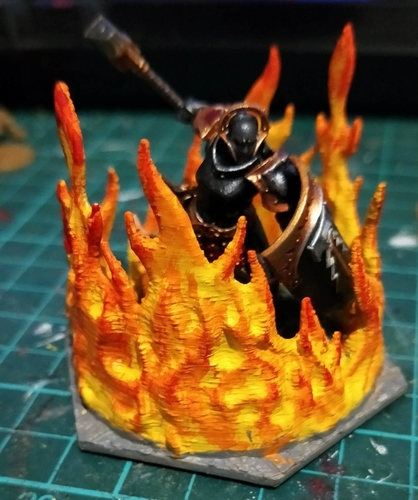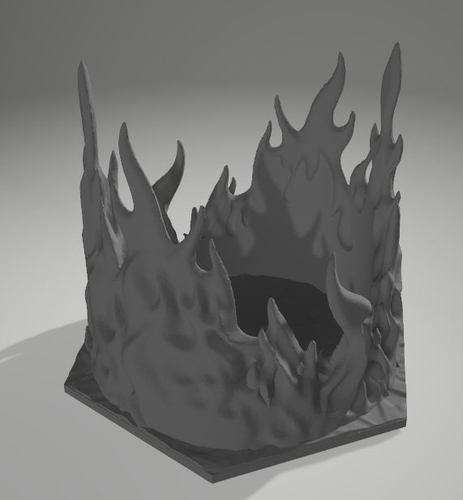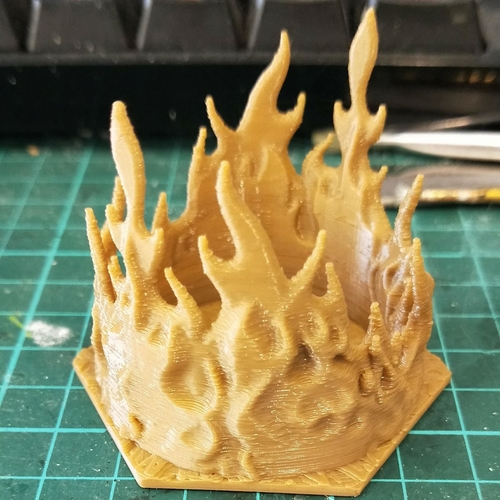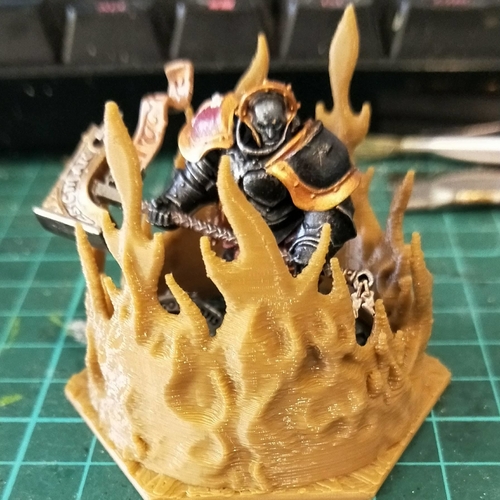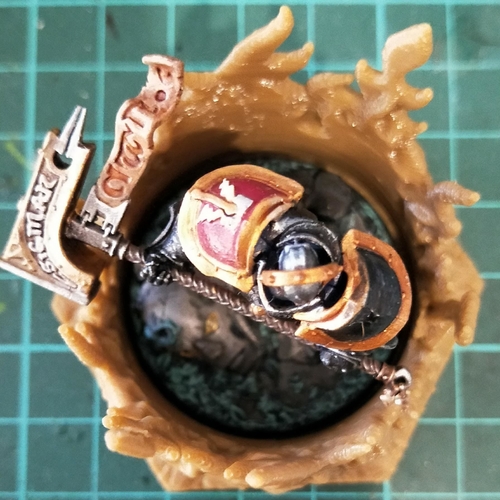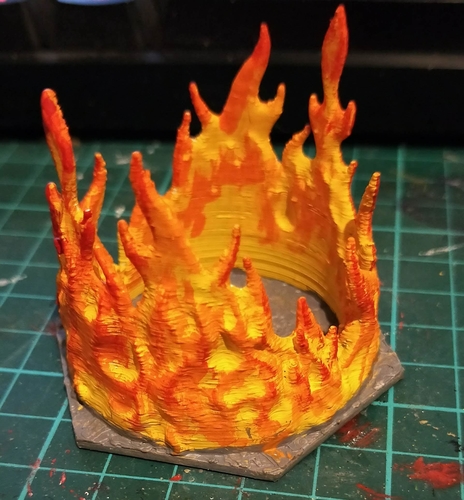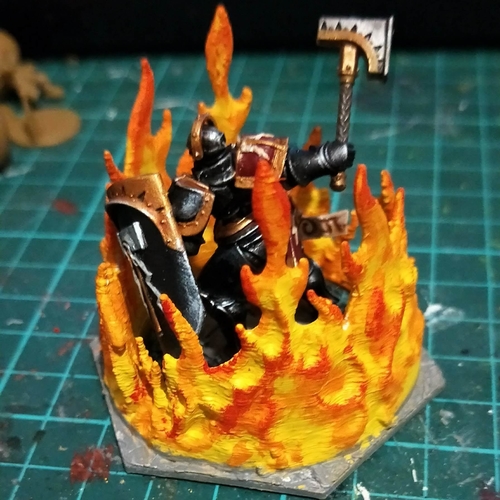 Hot off the 3D Builder press, this remix of SebTheiss's Ring of Fire remix of Talismancer's Wall Of Fire terrain piece has been hacked and bashed with the all the finesse of a Mek-boy into yet another piece of non-standard, hex-based terrain for the Warhammer Underworlds series.
This time, dear reader, it's intended use is as a damage hex rather than an obstruction, hence the massive gouge in the center to give enough clearance for a 40mm base.
The example in the photos was printed in draft mode (0.2mm) on an Ender 3. 
Due to the nature of this particular filament, I had to print using a raft, so it took 2.75 hours to print.
Underworlds Hex 1 - Fire.stl
15.4 MB