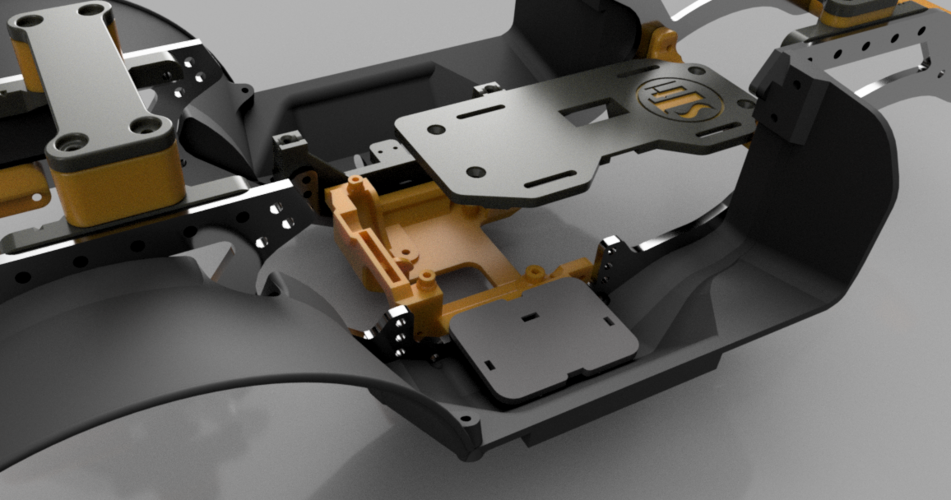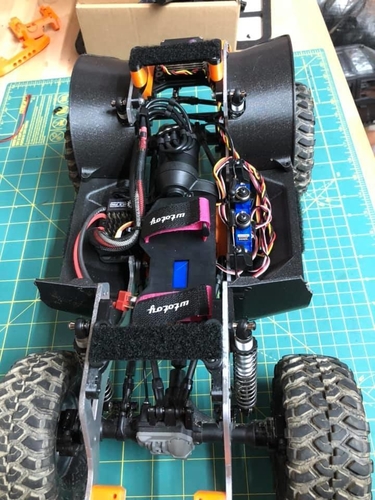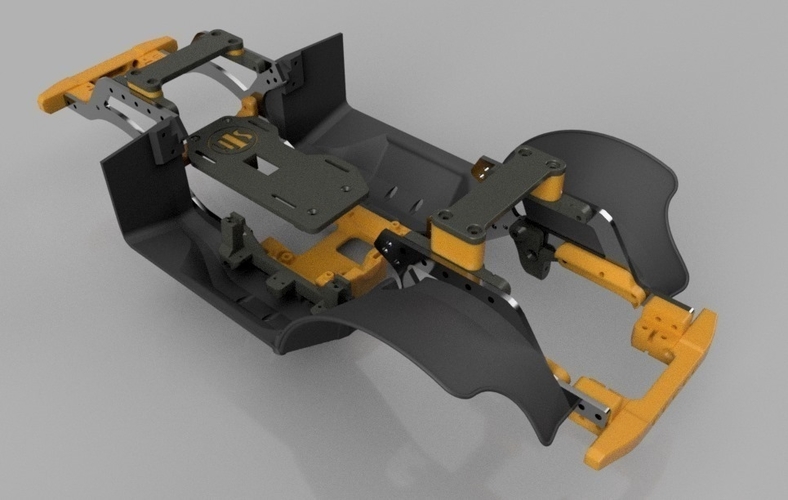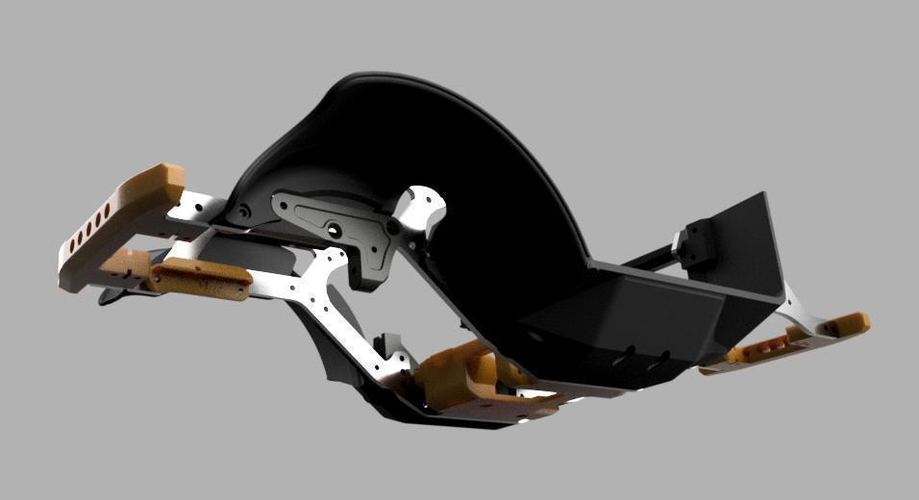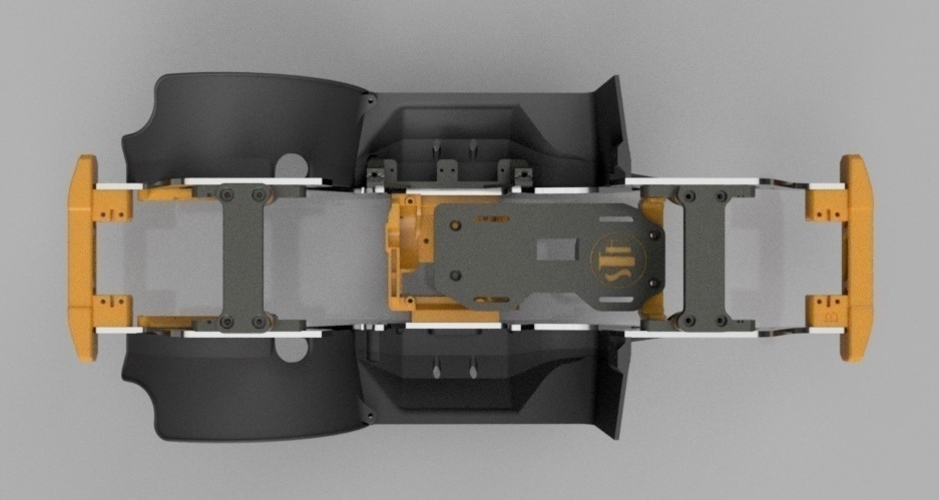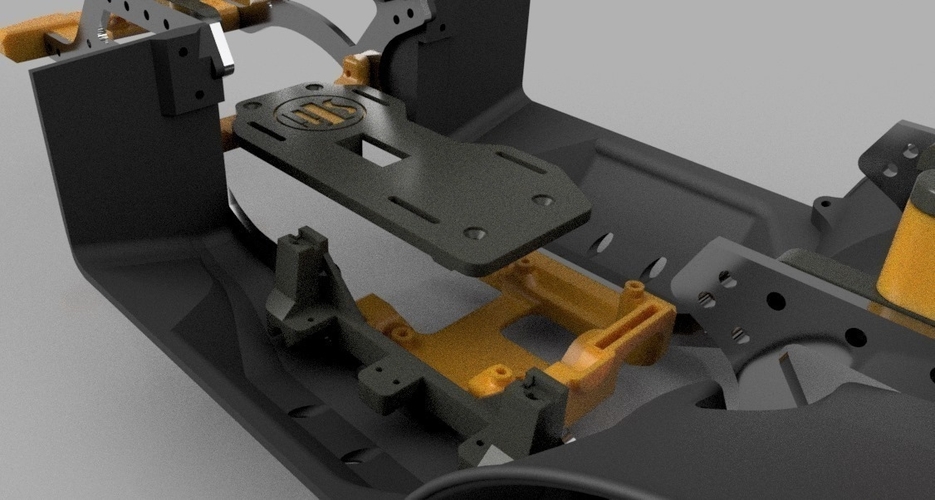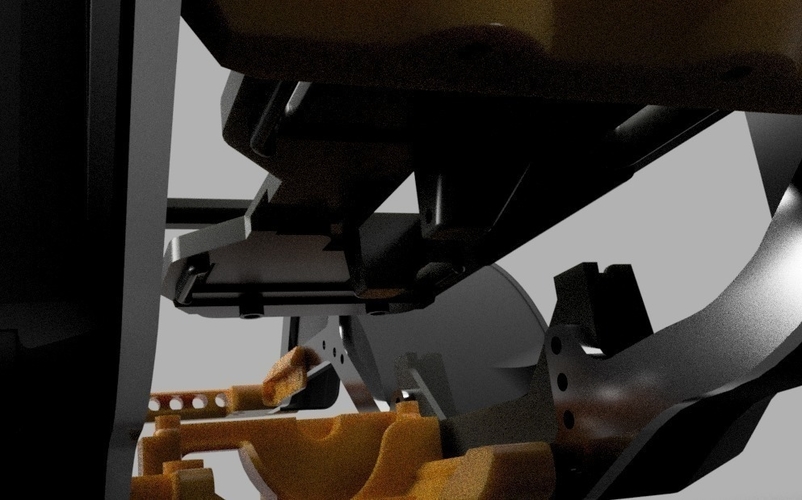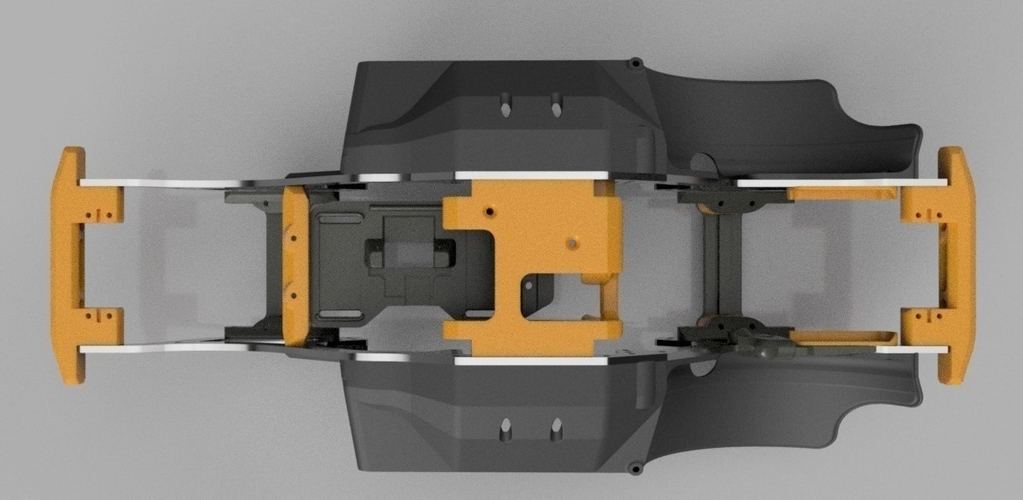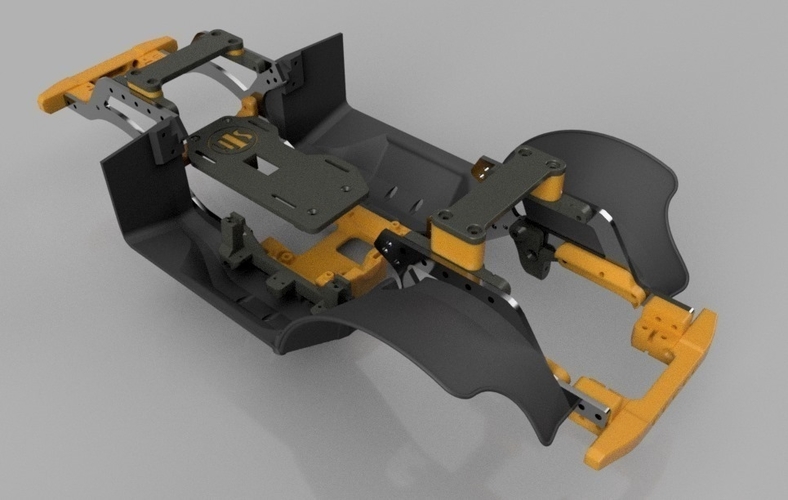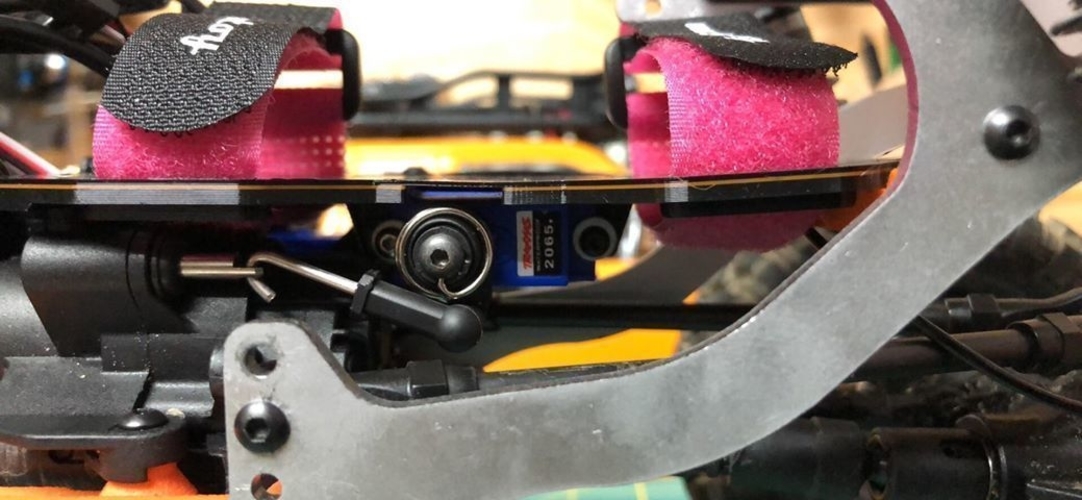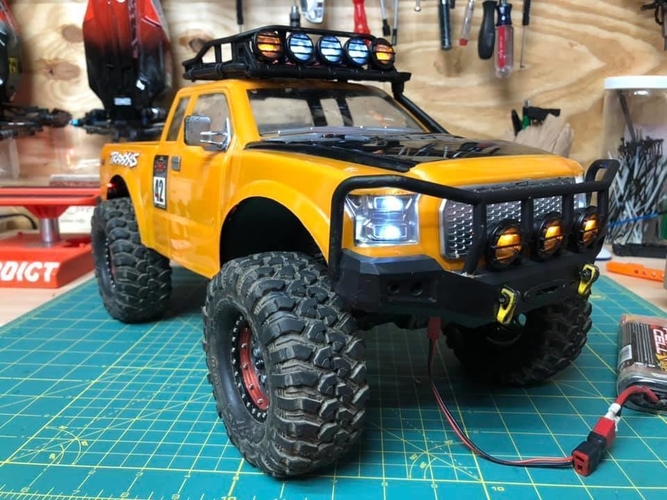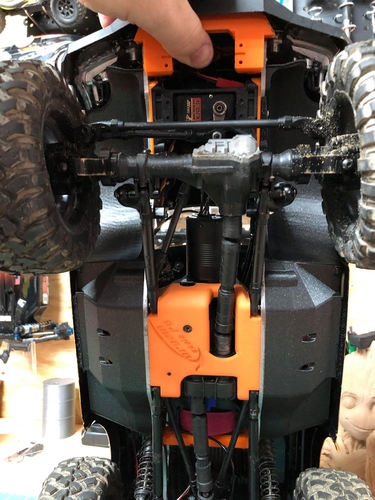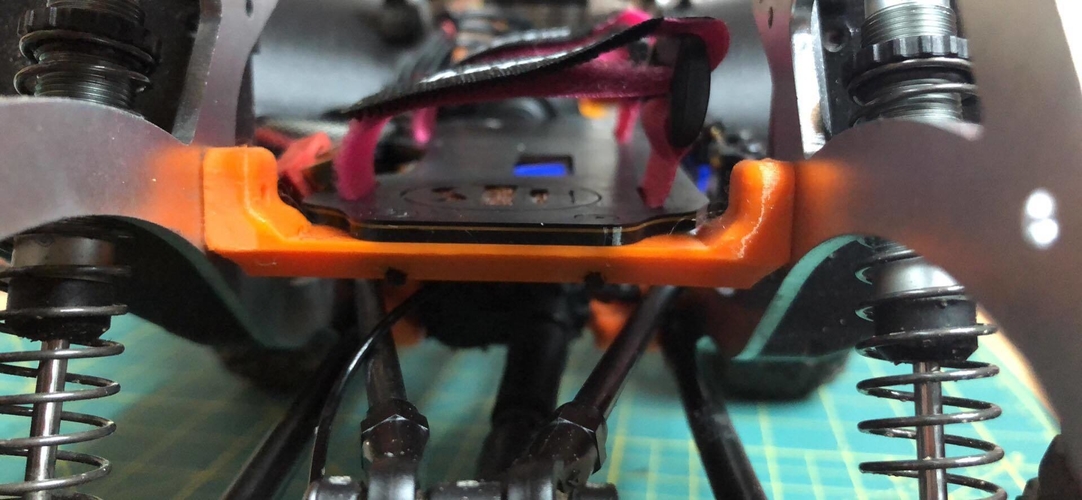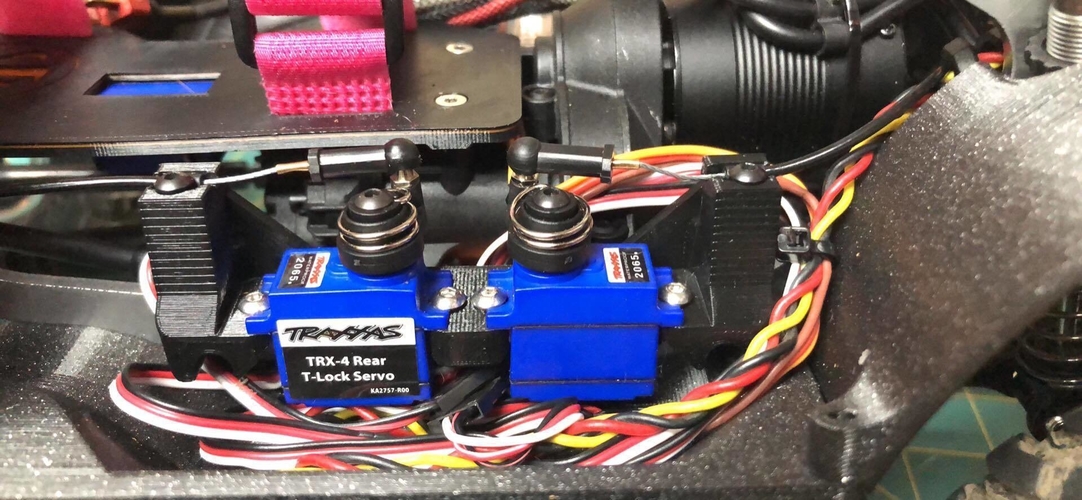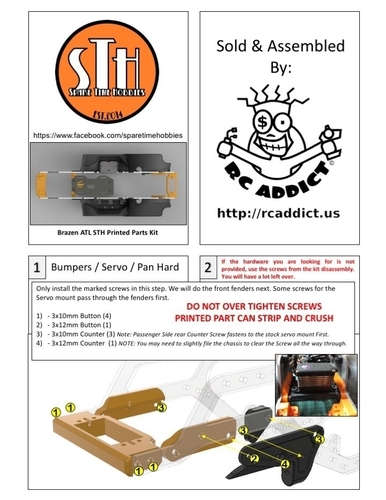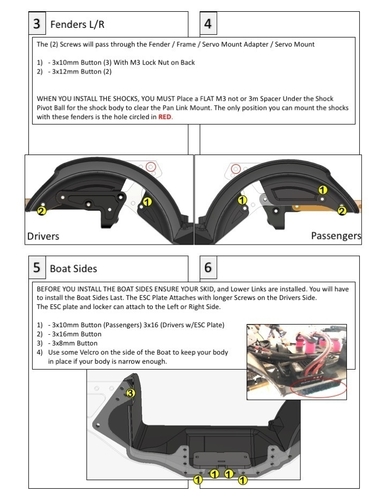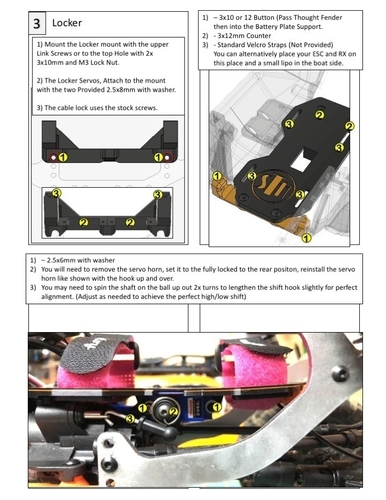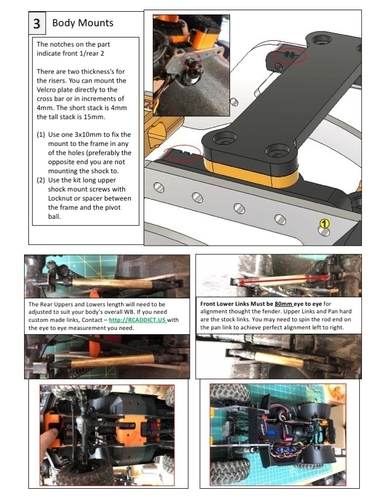 This is my take on the Brazen Scale Chassis adaptation for an 11.5in WB rig with an Ford G-Made Komodo Mounted Body. Inside the Frame Rail Width is 76mm for all parts. 
You can Purchase the Brazin Rails and Skid from Brazin Scale.
Chassis: https://www.brazinscalerc.com/chassis/all-time-low Brazin Printed Parts "SKID TRX4": https://www.shapeways.com/shops/brazin-scale-rc
The design incorporated an adapter plate to use the stock TRX4 Steering Servo mount, Comp Bumpers with Servo Winch Mounting options, Front Fenders, Boat sides to close out the cab, LCG Battery tray with 2 speed shifter mount incorporated, adjustable locker servo mount, Low CASTEL/HOLMS HOBBIES ESC Mount and Panhard Mount.
Front Lower Links with Stock TRX4 Rod ends need to be 39mm (Short Jato Rod End 46mm) (ROD not EYE to EYE)
Front Upper and Panhard, use Stock Links. Adjust the Rod end for Alignment/Pumpkin Clock.
Rear Lower Links with Stock TRX4 Rod Ends need to be 70mm (Short Jato Rod Ends 77mm) (ROD not EYE to EYE)
Rear Uppers are the stock Front Lowers. Adjust the Rod end for Alignment/Pumpkin Clock
Rear End Frame Brace Simple.stl
157 KB
Rear Mid Brace.stl
822 KB
Small Lipo Front Battery Mount NON TRX4.stl
547 KB
Steering Servo Plate.stl
213 KB
ATL Flush Winch Mount.stl
143 KB
ATL Rear Stock Bumper.stl
438 KB
ATL Front Bumper.stl
328 KB
BM Spacer 15mm.stl
176 KB
ATL BAT SHIFT PLATE.stl
777 KB
ATL Electronics Plate.stl
77.2 KB
ATL F R LOCKER MOUNT.stl
278 KB
ATL Front Bumper Low.stl
197 KB
ATL Front Left Fender.stl
672 KB
ATL Front Right Fender.stl
679 KB
ATL Rear BAT Brace.stl
679 KB
ATL Rear Bumper.stl
348 KB
ATL Right Boat.stl
798 KB
BM Cross Brace.stl
120 KB