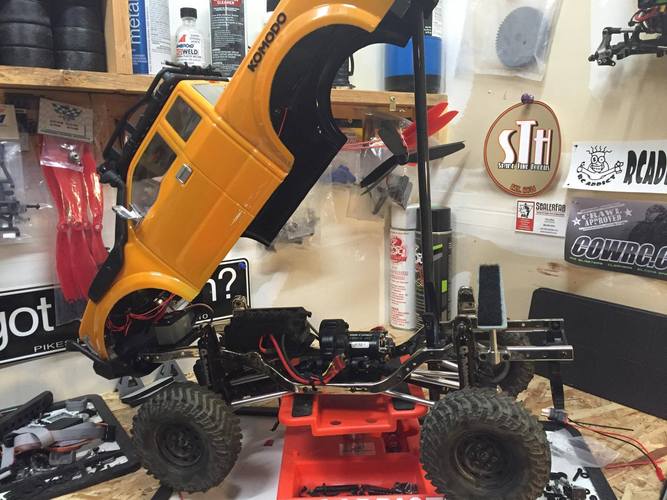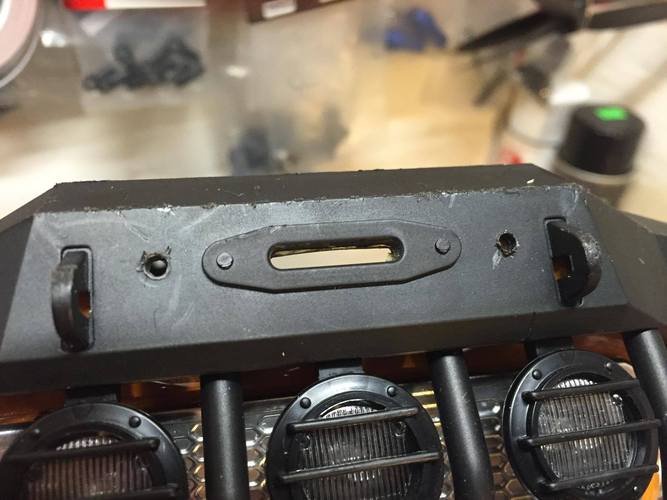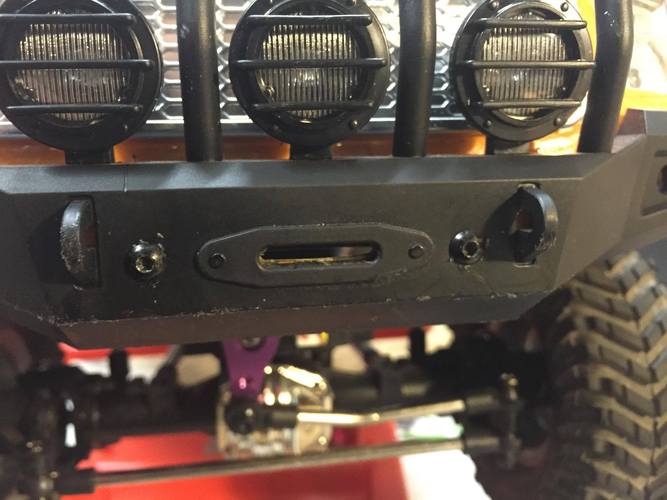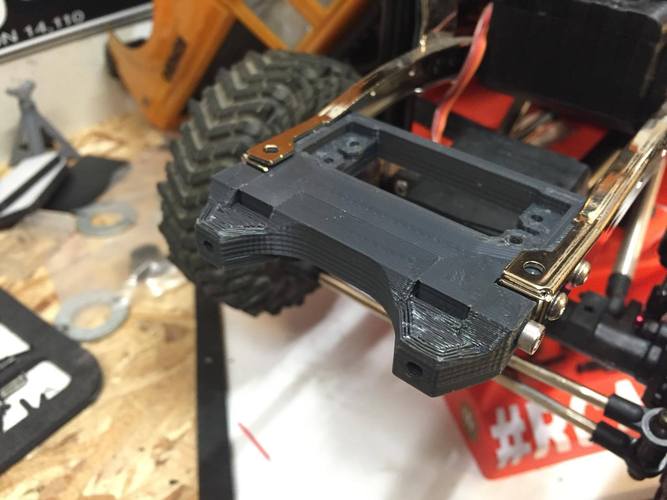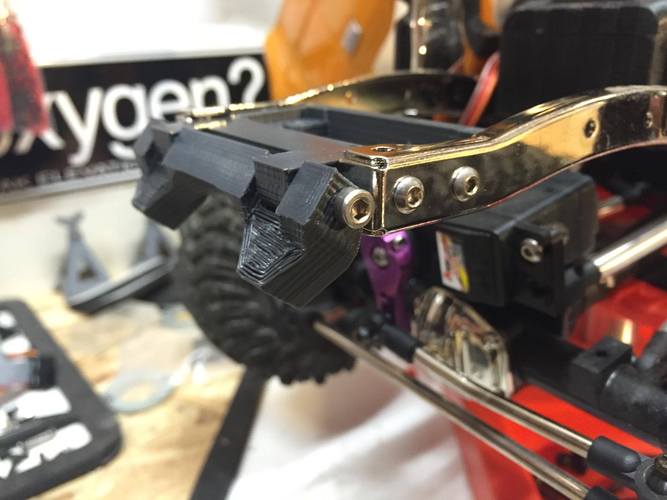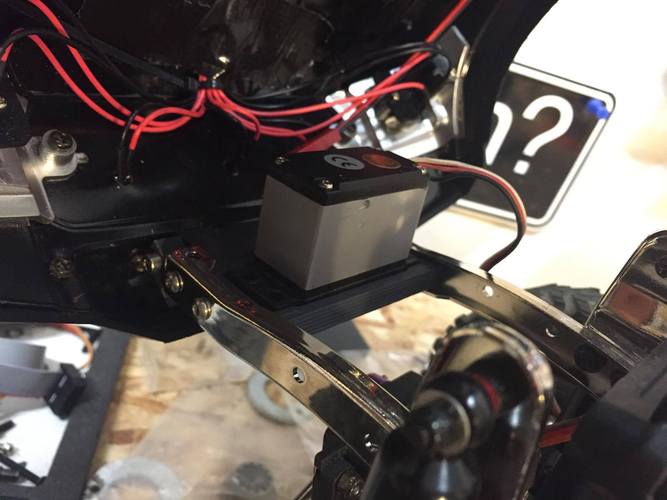 No Prints Yet

Be the first to upload a Print for this Design!
This is a hinged body mount intended for use in conjunction with the rear body mounts. It will allow easy access to all your electronics and battery while providing a secure mounting position for the body. You can remove the front body posts with this mod. You can use it without the servo winch mount however it's much sturdier with the servo winch mount installed.
You'll Need: 4 - 3x8mm Button 2 - 3x8mm flat hed 2 - 3x24mm Cap
Drill two holes 3mm in diameter though the front bumper 50mm apart to mount the body to the hinge. keep the center of the holes aligned with the molded fair lead on the bumper (See Photo).