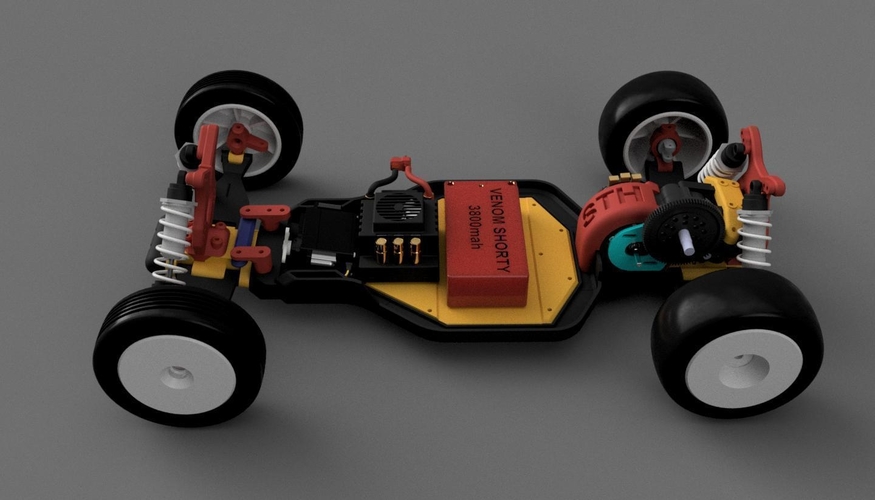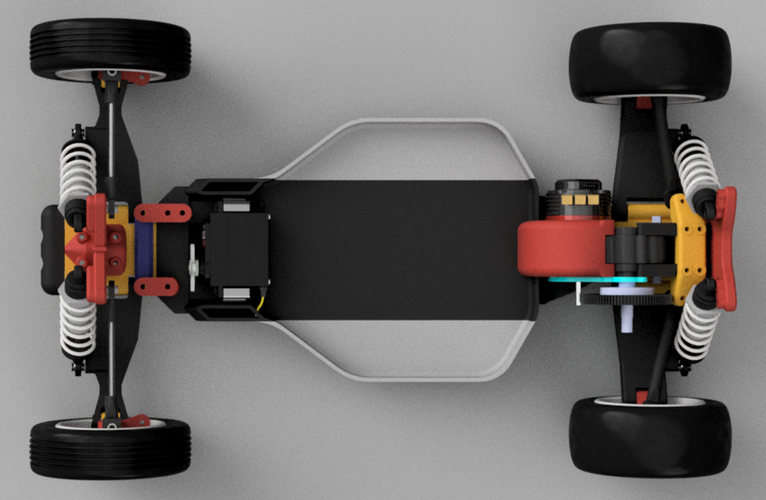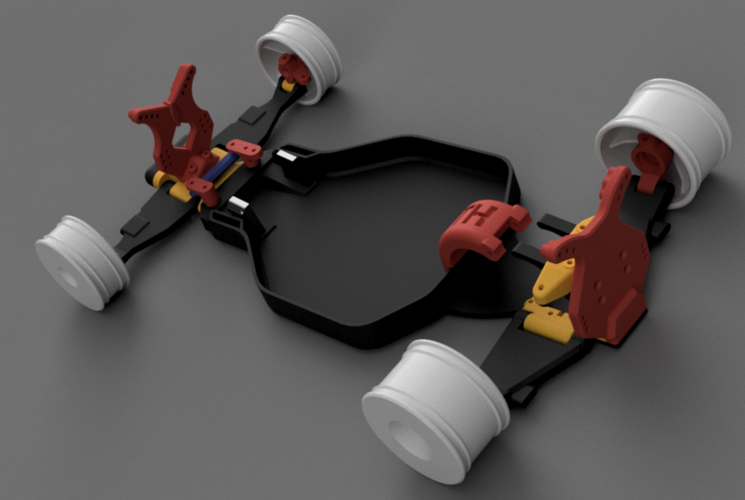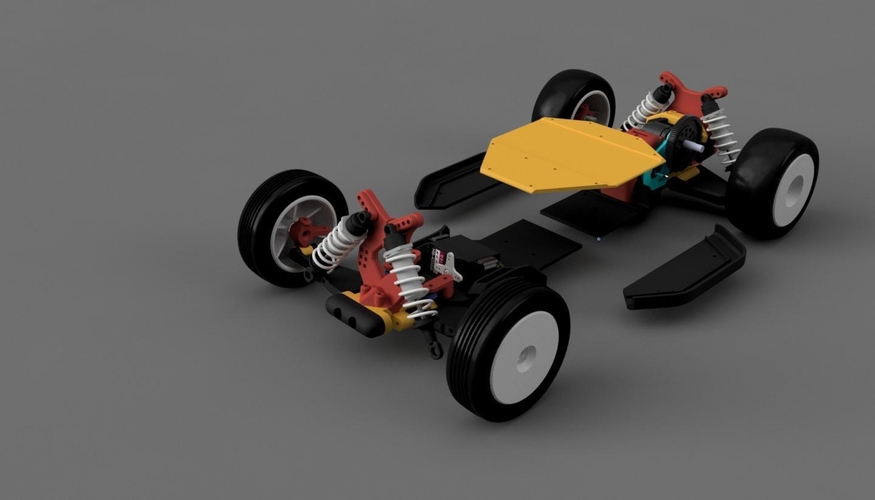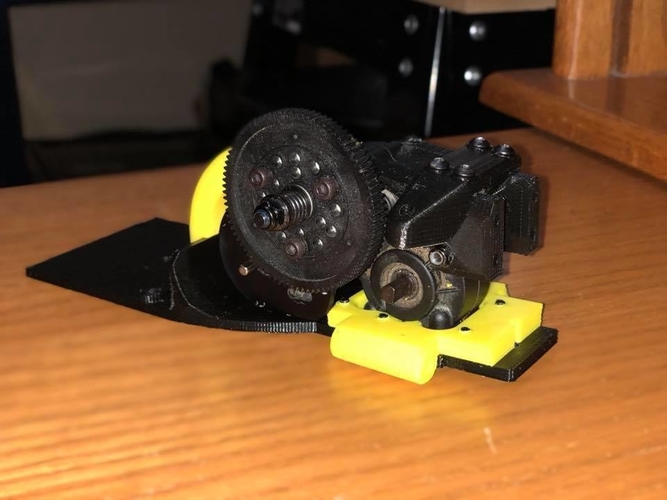 This is a project that I have been working on for a long time now. It is finally to the point I am ready to share it. This project was never about doing something that has never been done before. This was simply an exercise to help me learn to better model and plan a dynamic functioning object.
***** UPDATE 26 NOV 2017
The Rear  Bulkhead and center Brace has been Modified to make it easier to print. Any File that has an update will be marked with a "v2".
***** UPDATE: 1 OCT 2017
I've Split the Chassis into four parts with a joining plate. The intent is to fasten the parts together. I'm working on adding a slot for some stock aluminum of steel to act as a chassis stiffener to make it more durable.
Split Pan: S Pan Front/Rear, S Pan Joiner, S Pan Wing L/R - You will need some 3x6 or 3x4mm machine type hex's to join the plates. 
*****
This is a 1/10th scale off road buggy. I have no idea how well it will work, but here it is. The uses some of the more durable parts from existing RC cars. I am currently in need of a slight rebuild of my 3D printer. Once I finish setting up my 3D printer again, look for photos of the final product.
ROD ENDS - TRAXXAS 5347
CONNECTING RODS - 3 mm DIAMETER (LENGTHS to be determined)
TRANSMISSION - AXIAL SCX-10 (ORIGINAL)
REAR DRIVE SHAFT - TRAXXAS (SLASH/RUSTLER/BANDIT)
REAR BEARINGS - 4x 5x11x4mm
FRONT BEARINGS - STANDARD IN WHEEL BEARINGS
SHOCKS - TRAXXAS SLASH FRONT SHOCKS x 4
NOTE: I will include a hardware breakdown and EXPLODED view once I get to that point. In the meantime, have fun!
v2 CENTER TRANS BRACE .stl
363 KB
v2 REAR BULK HEAD ATS 3.stl
335 KB
Front Bulk Head v2.stl
284 KB
REAR LINK MOUNT.stl
929 KB
REAR BULK HEAD ATS 3.stl
723 KB
REAR BULK HEAD ATS 1.5.stl
720 KB
REAR BULK ATS 0 TOW 0.stl
599 KB
HUB Carrier R.stl
1.06 MB
HUB Carrier L.stl
1.06 MB
CENTER TRANS BRACE.stl
1.2 MB
2.2 Rear Wheel.stl
564 KB
2.2 Front Wheel.stl
551 KB