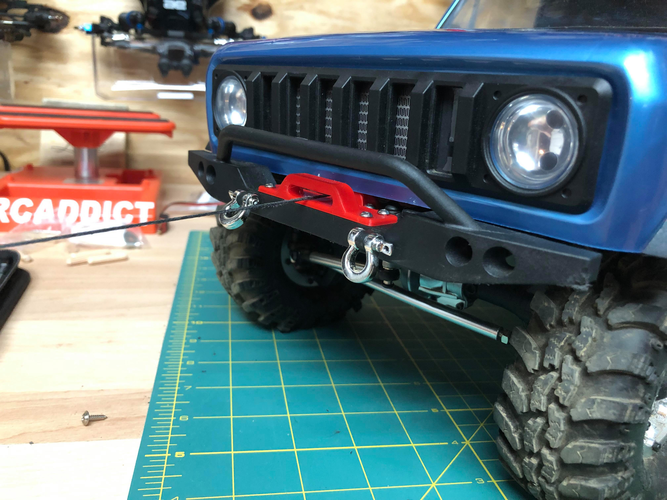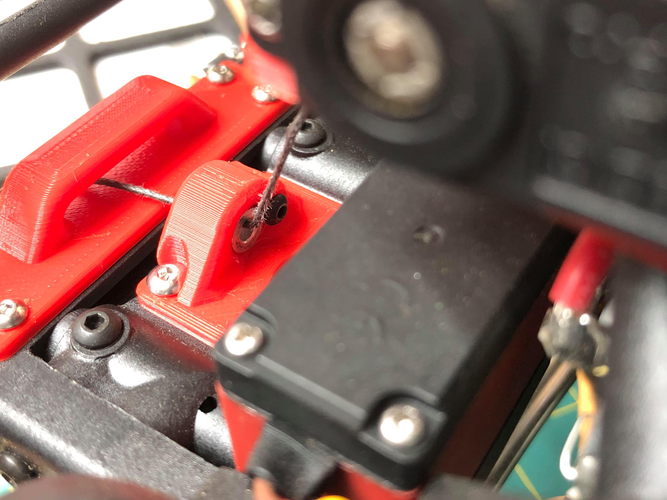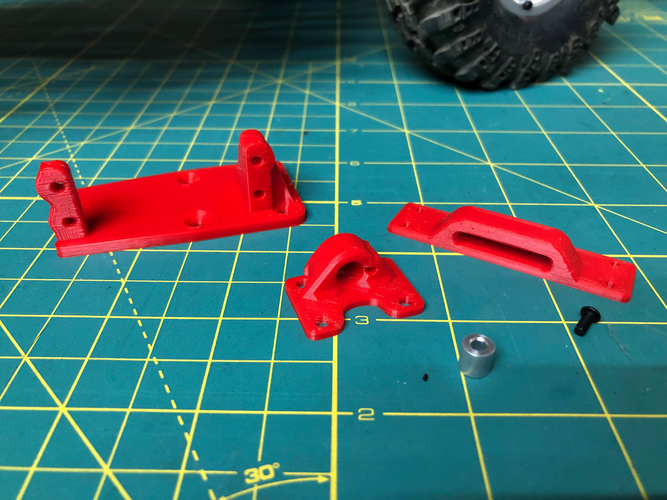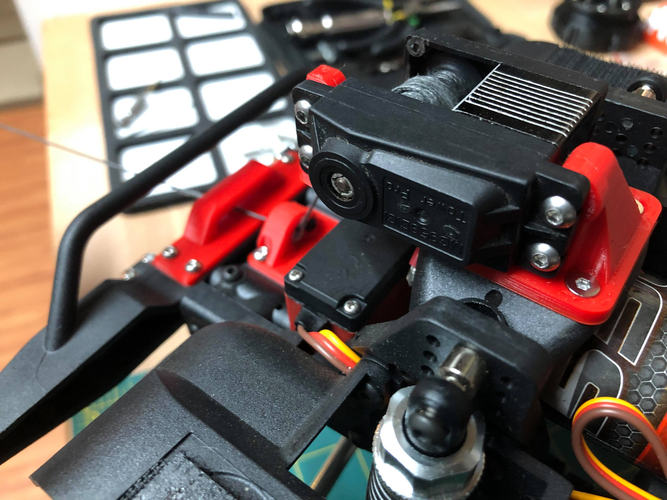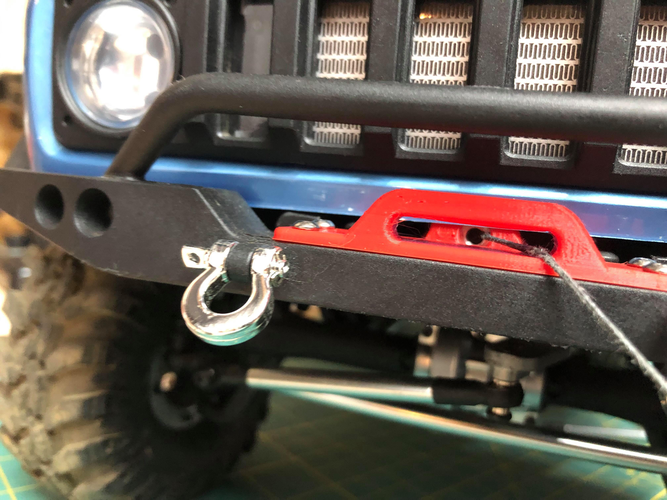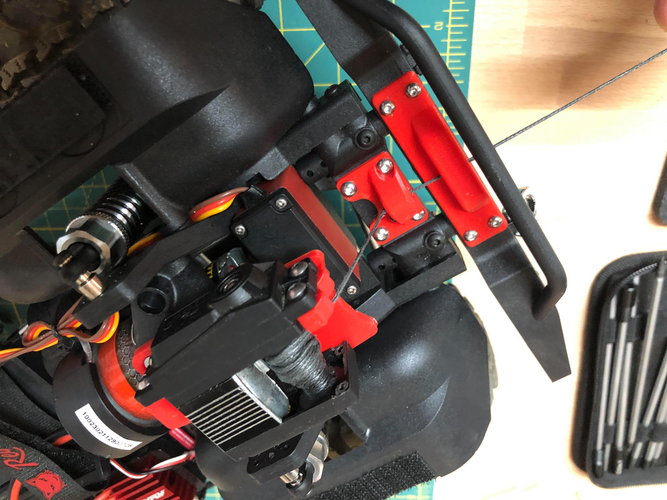 With this kit you receive two options. 
DESIGNED AROUND THE #RCADDICT H.O.G. WINCHES - https://store.rcaddict.us/prod...
Option 1 -  P1, 2, 3 - will mount the internally spoolled servo winch on the shock tower cross brace. The lead guide needs an aluminum or steel bushing inside to prevent the line from cutting though the printed part. 
Option 2 - is the Frame Mounted option. This will mount inplace of the stock bumper mounts and is designed to be used with aftermarket bumpers that mount on the outside of the frame like Scaler Fab Bumpers (https://www.scalerfab.com/collections/all-products/redcat-gen8-scout-ii).
Hardware
1) 4 – 3x8 Machine
2) 4 – 3x8 Button
3) 5 – 2.5x8 Button
4) 1 – 6od x 6L x 3id Spacer
5) 4 – 3x10 Button
1) Place the 4 - 3x8mm Machine Screws through the mount into the four holes at the top of the cross brace between the shock towers.
2) Install the internal spooled servo winch servo with the 4 – 3x4mm Button Screws. Ensure the winch line feeds off the top of the spool.     (DO NOT OVER TIGHTEN SCREWS)
3) With a pair of large plyers, Carful Press the (4) bushing into the back of the line guide.
Note: You may need to ream the opening slightly
4) Use one of the (2) 2.5x8mm screws to ensure the bushing can not slide out while retracting your winch line.
5) Use the remaining (3) 2.5x8mm to secure the fairlead to the front bumper.
6) Use the remaining (2) 3x8mm to secure the line lead to the bumper brace.
Internal Winch Bolt On Fair Lead Alternate P3.stl
712 KB
Internal Spool Winch P1.stl
349 KB
Internal Winch Fair Lead P3.stl
460 KB
Internal Winch Guide P2.stl
512 KB
Frame Mounted Winch Mount.stl
5.29 MB