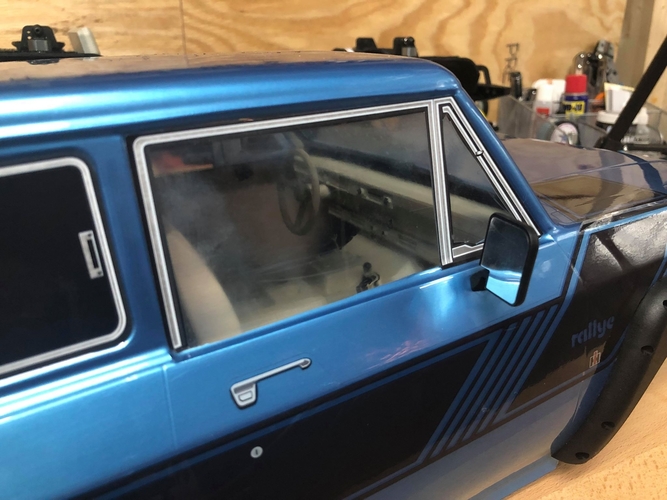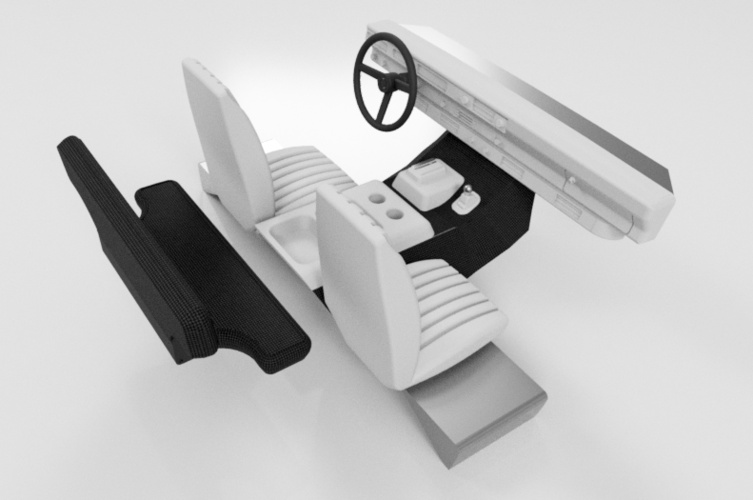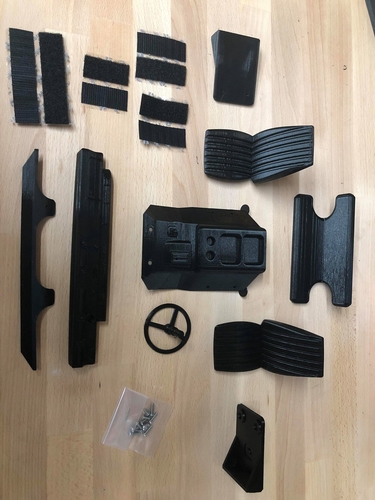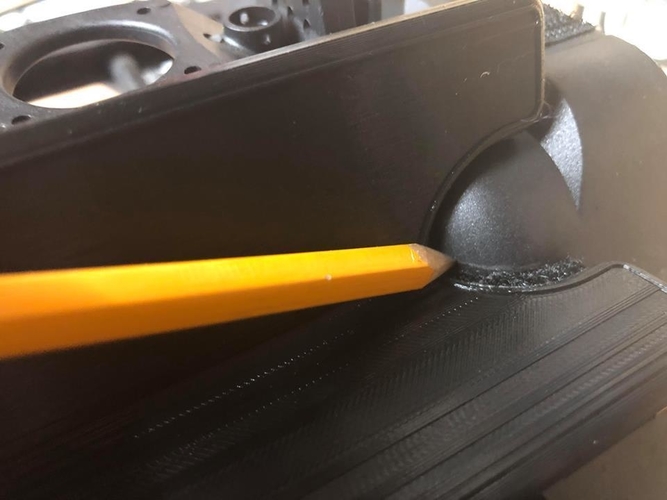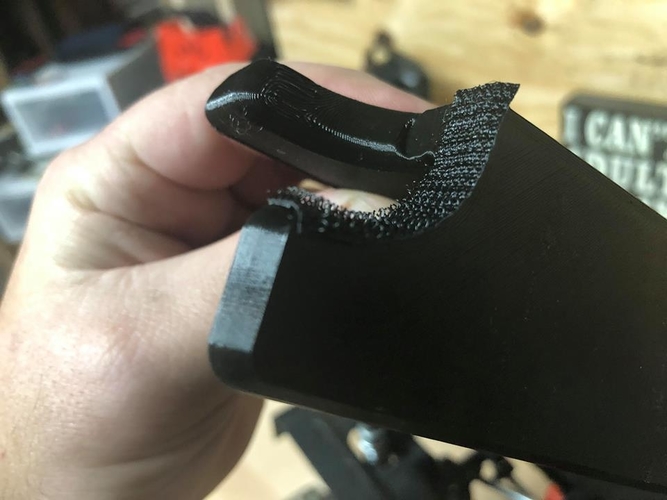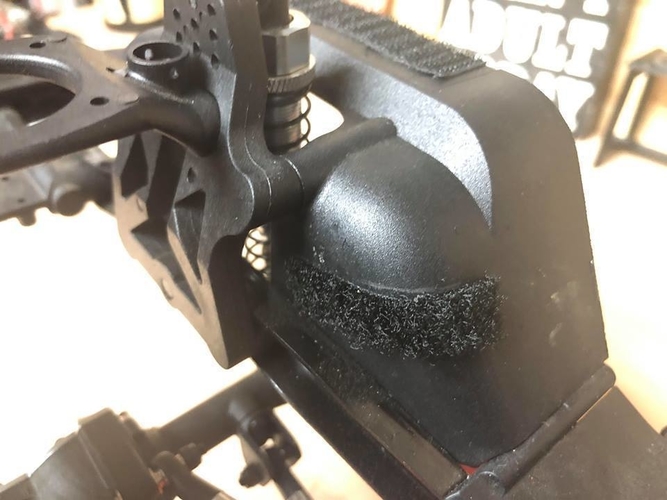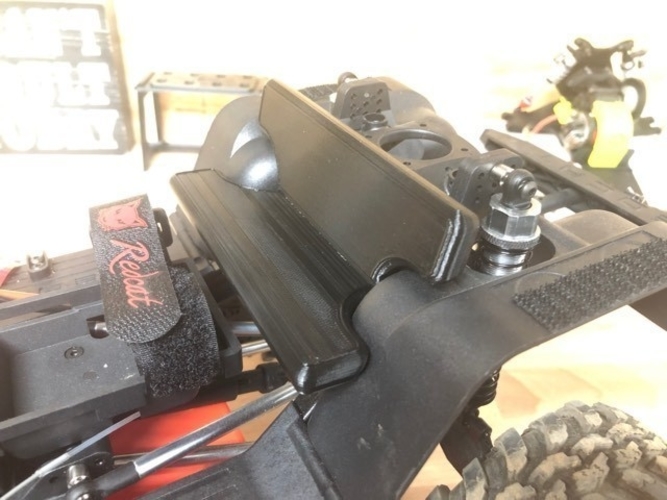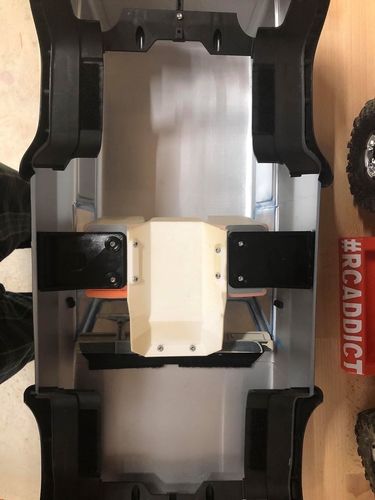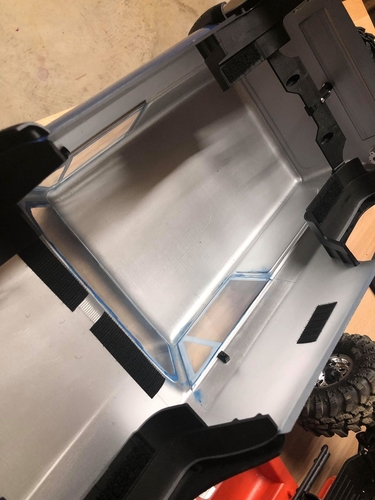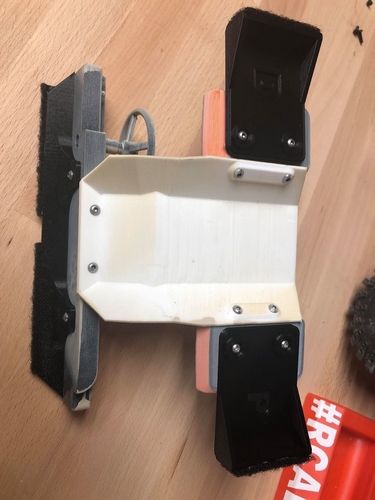 Printing Recommendations: (Total print time = +/- 23 hrs, +/- 265 grams of filament, Largest Dimension 190mm)
Infill: 5% - Hexagon 
Filament: PLA / PETG 
Layer: .2mm
Print orientation
Center Console: Rotate -65 degrees, no supports, 3 Perimeters
Dash: On Back, Rotate 100 degrees
Required Materials for Installation: 6 - 3x6mm, 6 - 3x10mm, 180mm Velcro, Paint, 1x Sewing Pin with Ball Head, Glue
There are two sets of Seat Mounts. The Body Mount and Dash Mount is designed to attach the interior to the body of the truck with velcro. 
The standard seat mount is designed to attach the seats to the skids from the bottom using the two innermost running board screw holes(4x 3x16mm). The screws in the bottoms of the seats will then slip into the slots and slide backwards allowing the interior to be removed for battery access and maintenance (the Dash Mount is not used in this instance).
Download the attached Instructions PDF for installation guidance.
Redcat GEN8 Interrior.pdf
2.07 MB
TEST Bench Back.stl
897 KB
TEST Bench Bottom.stl
1.16 MB
Rear Bench One Piece.stl
1.93 MB
P Seat Body Mount.stl
131 KB
Gen 8 DASH Scout 2.stl
733 KB
Console Center 65 degrees NS.stl
730 KB
D Seat Body Mount.stl
134 KB
Drivers Seat Mount.stl
182 KB
GEN 8 DASH 800.stl
1.96 MB
GEN 8 Wheel 800.stl
1.09 MB
GEN 8 Wheel Scout 2.stl
1.18 MB
Passenger Seat Mount.stl
182 KB