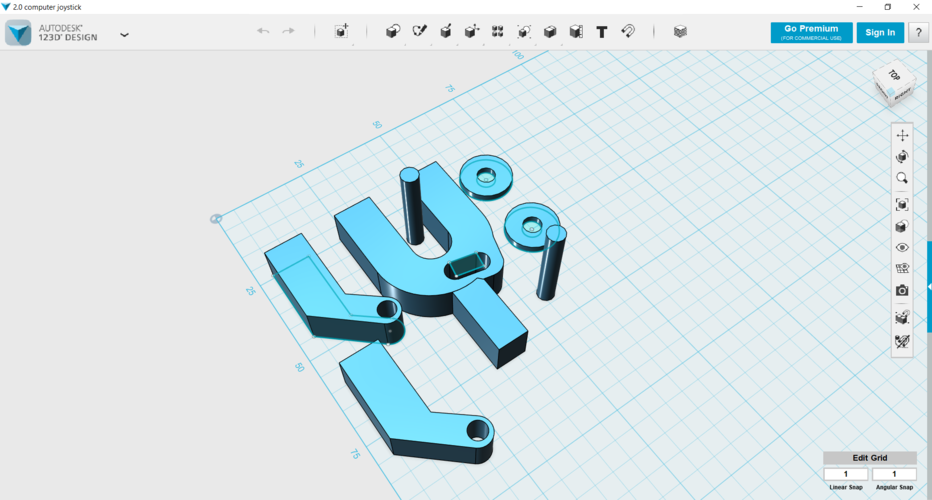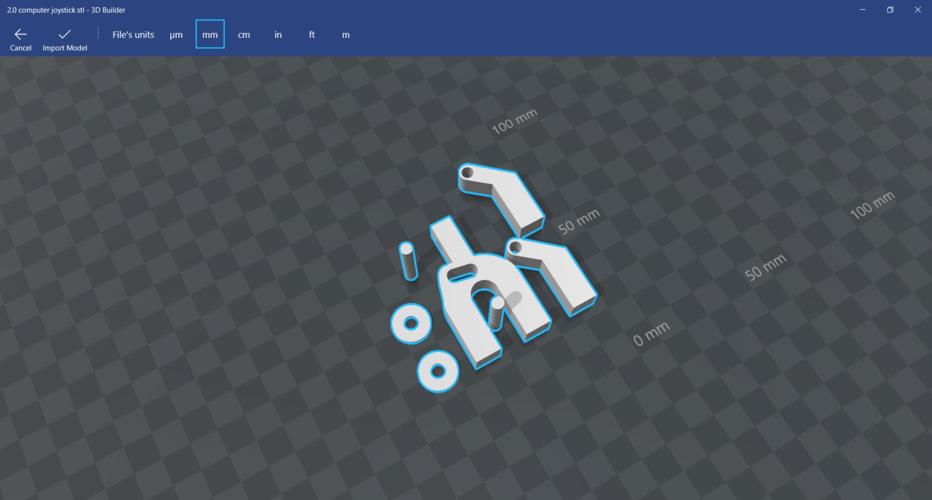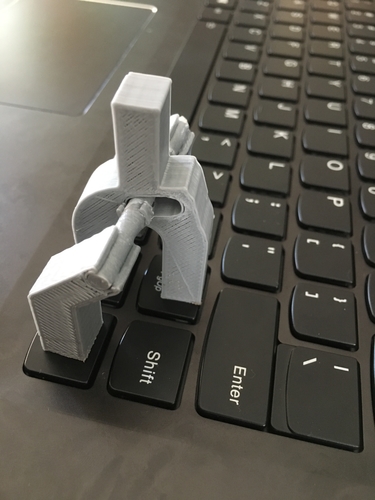 This is a first of it's kind Jacob Mills original! This is a computer joystick that is used by attaching the joystick to the arrow keys with double sided tape for more responsive controls, or with velcro and tape so that you can remove the model. The latter is what I do since I use a laptop. The pictures with the model attached to the computer are of the first generation model before it was tweaked and added washers. 
Building: You will need some super glue to attach the cross bar together and the washers and that is about it.
Printing:
Esun Grey 
temp: 230
Printer: Flying bear p190
print time: 10-15 minutes
infill: 10% doesnt really matter that is just what I used
no supports neccesary
Hopefully this helps get some high scores! enjoy!
2.0 computer joystick stl.stl
1.56 MB