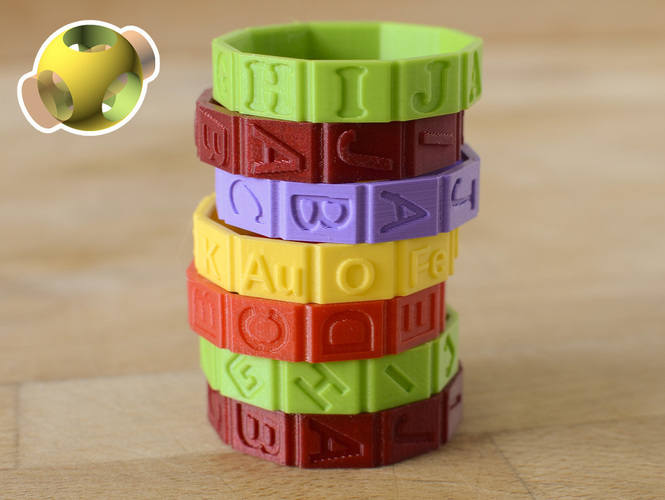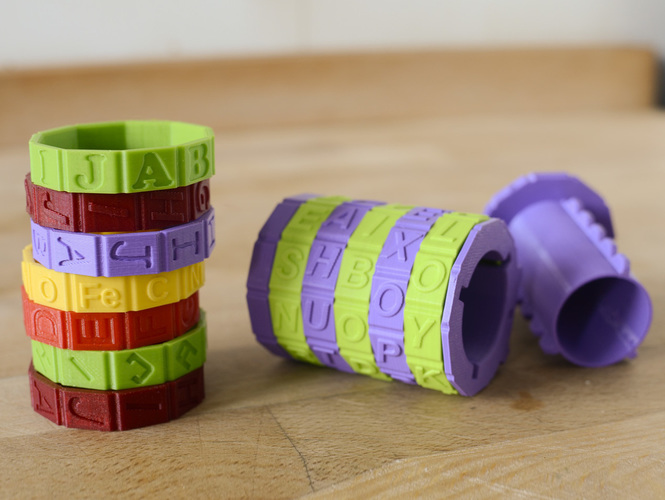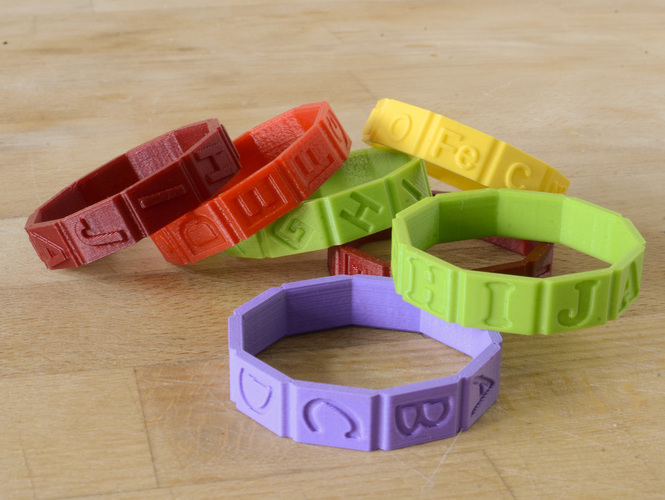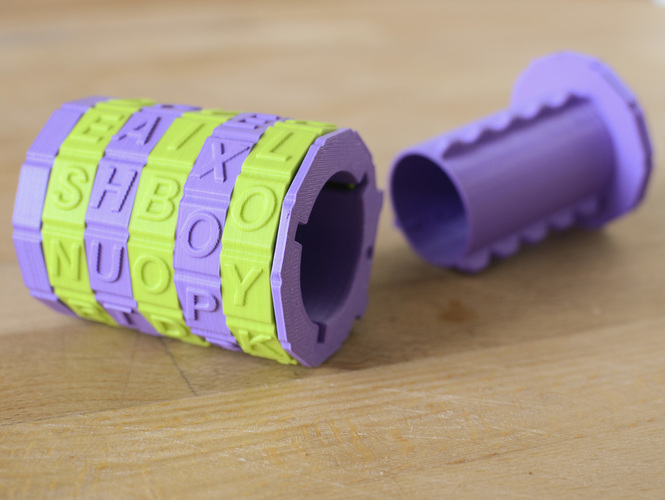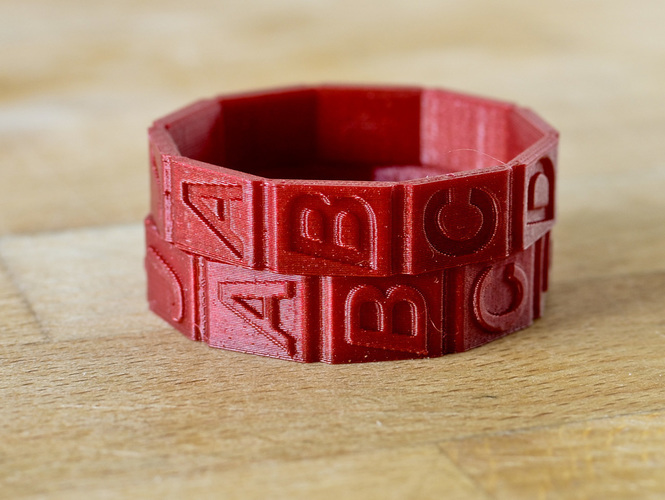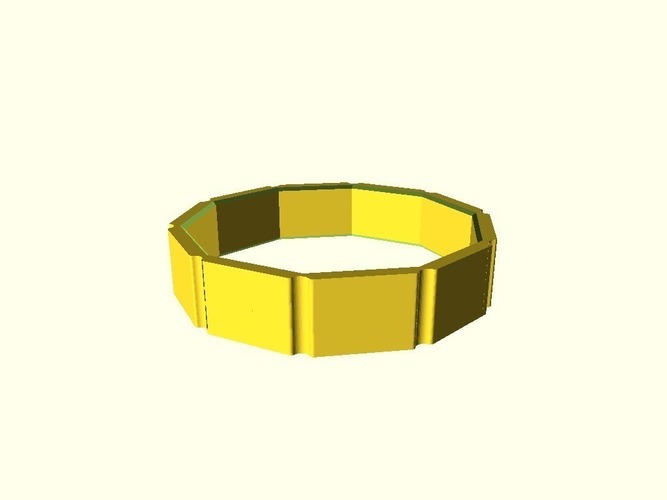 Summary This Scad file is for quick and easy creation of custom "Outter_Rings" for my cryptex design Combination Safe 00. I've made the Scad file as easy as possible to use, so you don't need to be familiar with OpenSCAD to use it. Just follow the directions written inside the scad file. Seems it isn't possible to upload scad files to Pinshape so you'll have to use the link below to get it from Thingiverse  .
http://www.thingiverse.com/thi...
Adjustable Parameters:
Characters (any number, letter or symbol) Font Font Style (bold & italic) Font Size Text rotation Emboss or Deboss Text Depth (amount to which characters are embossed or debossed)
The STL files are just fo demonstration purposes.
Enjoy :)
OR_A-J_Cooper_Black_deboss.stl
1.73 MB
OR_Sybols_deboss.stl
860 KB
OR_the_element_emboss.stl
689 KB
OR_A-J_Comic_Sans.stl
1.26 MB
OR_Braille_Normal_emboss.stl
1.17 MB