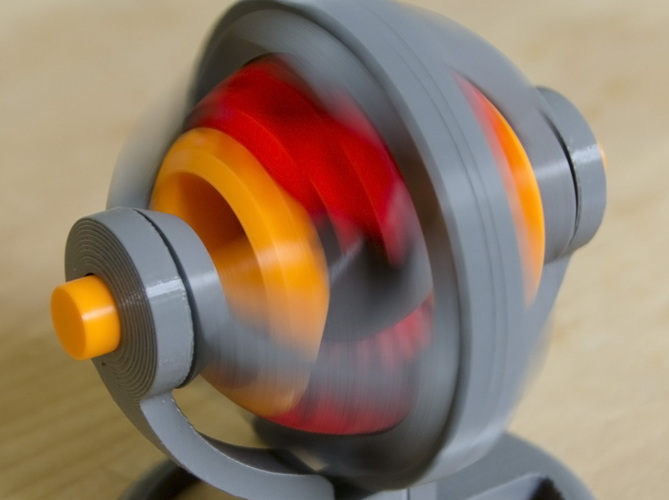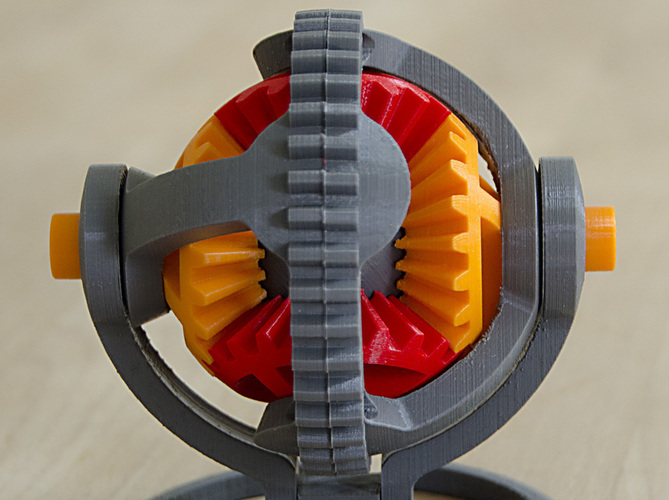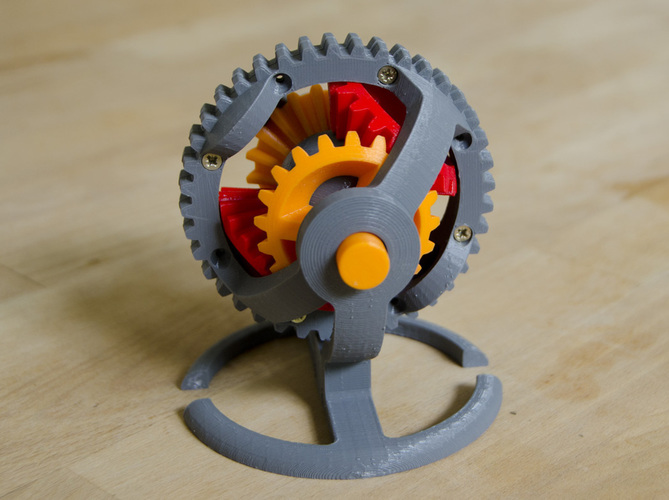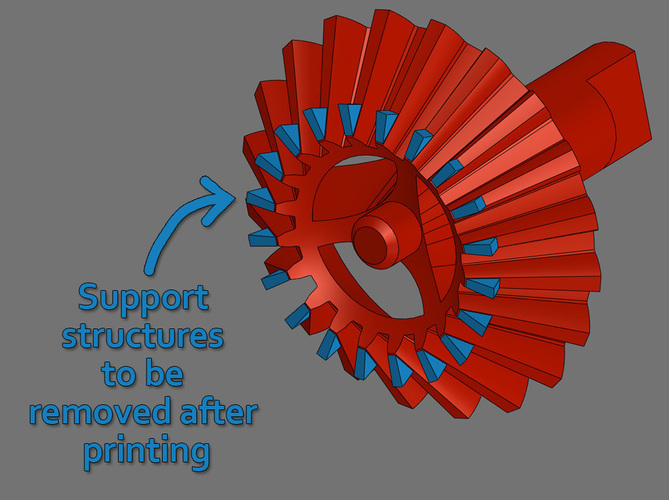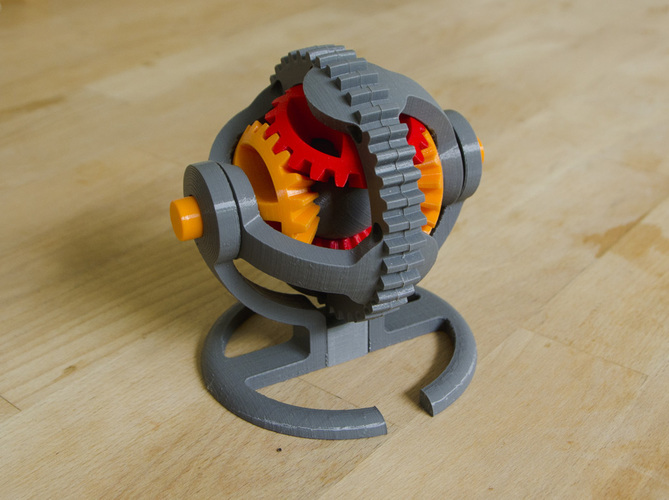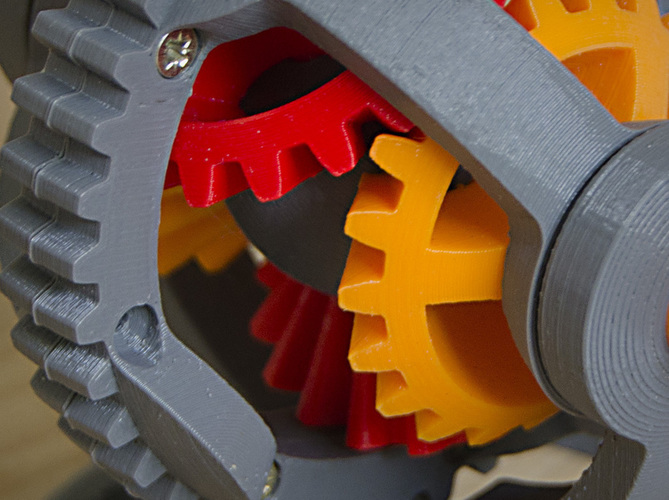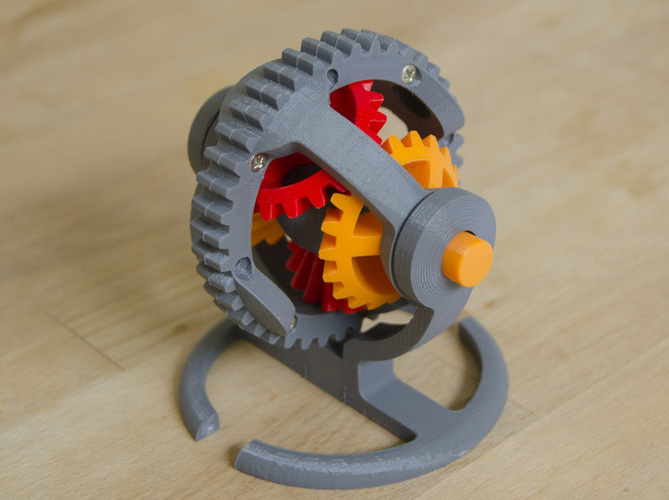 At some point I might develop this mechanism into something more useful, however for the time being it only serves as an ornament.  The photos are out of date. Check out the stl of the assembled parts for the most up to date visualisation. 
I'm using four 3x10 screws to hold the frame together and one 3x20 to hold the two halves of the core together.
If you have a dual extruder you might like to check out this alternative design for the gears: Gears - Candy Cane Remix
Print Settings:
Printer: Ultimaker 2   
Supports: Yes 
Resolution: 0.4 nozzle __ 0.2 mm layer thickness 
Infill: 20% Notes:
IMPORTANT! READ THIS
The bottom part of the the gears are rather fiddly as only the very tips of the teeth make contact with the build plate. For this reason i have build a supplementary support structure into the stl file itself (see JPG). You will obviously still need slicer generated support structures for all other overhangs, use "touching build plate" rather than "everywhere". For the gears I would also strongly recommend using a "brim" to get better contact with the build plate.
NOT_FOR_PRINTING_visulization_only_EX.STL
4.73 MB
NOT_FOR_PRINTING_visulization_only_01.STL
4.73 MB
stand_middle_02.STL
18.7 KB
gear_spider_00_.STL
317 KB