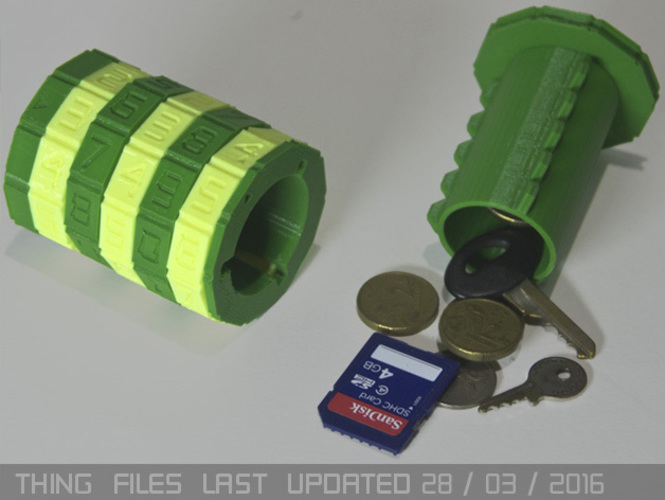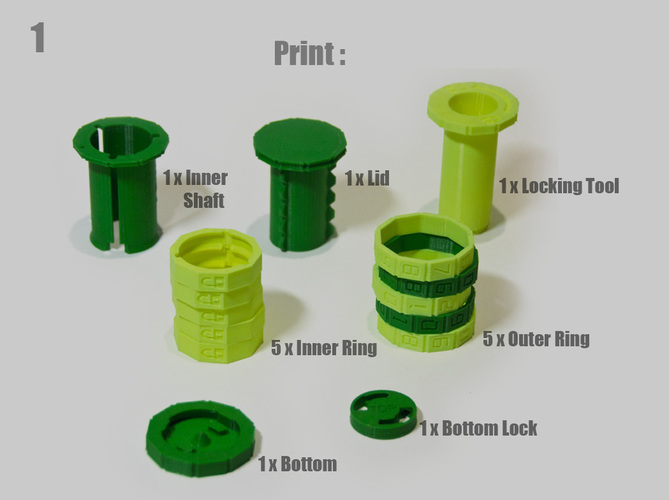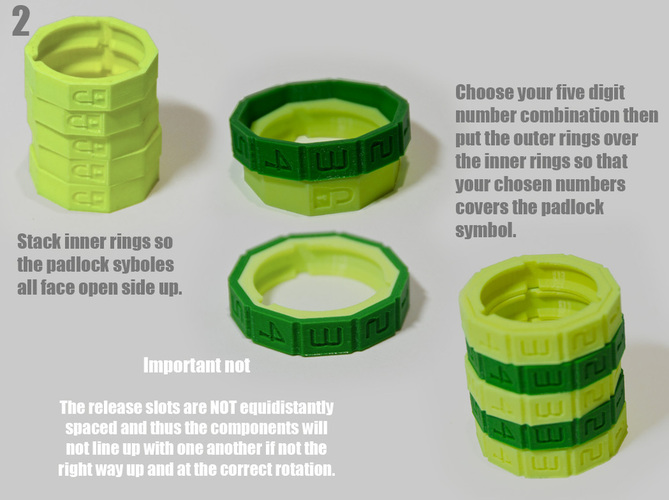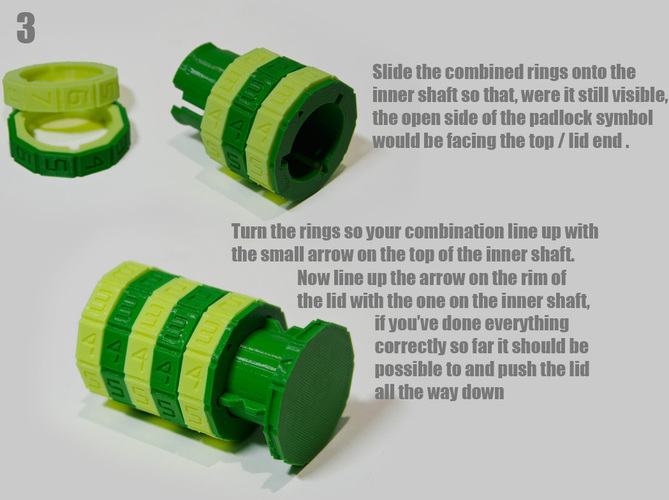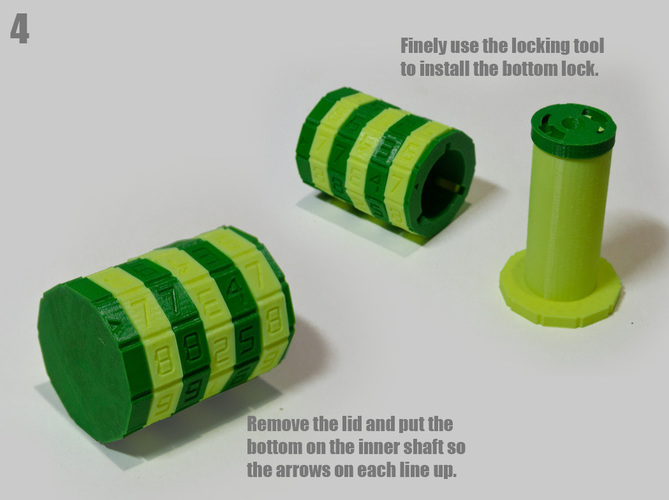 DESCRIPTION: A five or seven character cryptex that can be used as a small safe / money box and is ideal for storing small valuable items that need the kind of security that only comes form a pocket sized safe made of plastic. Enjoy!
KEY FEATURES: 
• 100,000 or 10,000,000 possible combinations for the 5 ring and 7 ring versions respectively. 
• Ether 5 or 7 x combination rings, each of which can be set to a custom number and can be changed at any time, by anyone possessing the combination to unlock the cryptex + Locking Tool. 
• Sturdy construction. Unlike many other designs this one features a locking component that holds the cryptex together even when open, thus stopping it from fall apart while in this state. 
• Easy print. Designed specifically for the 3D printing there is very little by way of overhangs and thus no support structures are needed. Theoretically the parts should require no cleaning and can be assembled strait off the build plate. All .STL file have already been rotated for best print results.
Instructions: see images
Lid_R5_Holey_v0_.STL
1.33 MB
Locking_Tool_7R_v0.STL
840 KB
Inner_Shaft_7R_v0.STL
97.7 KB
Inner_Ring_v2.STL
85.6 KB
Bottom_lock_v2.STL
130 KB
DO_NOT_PRINT_Exploded_Cryptex.STL
1.96 MB
Locking_tool_v2.STL
839 KB