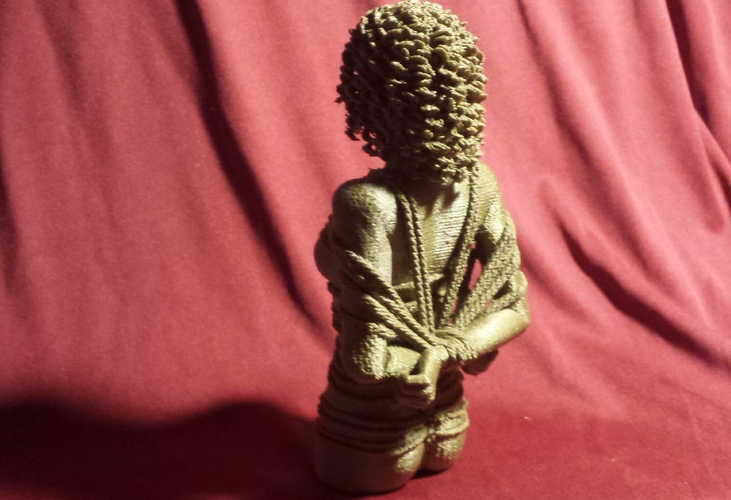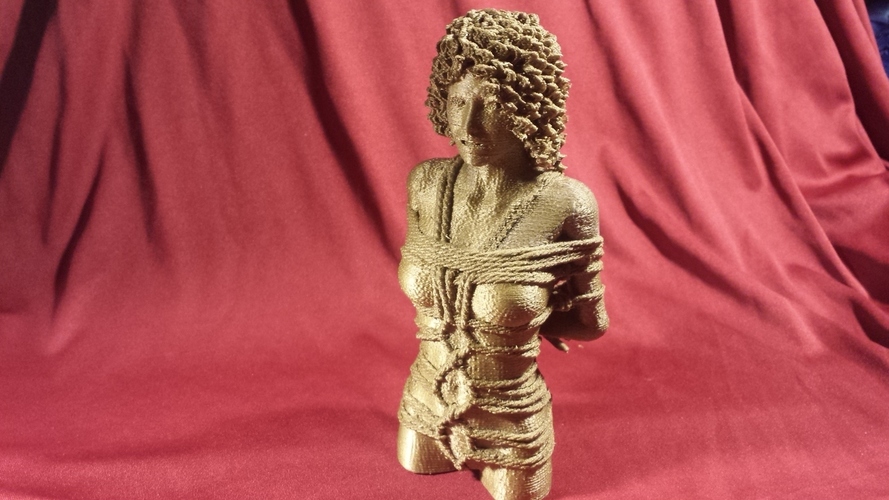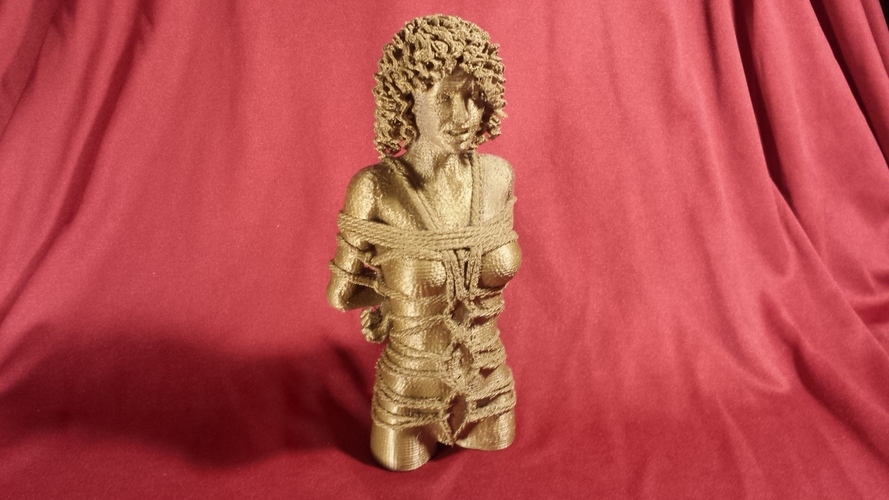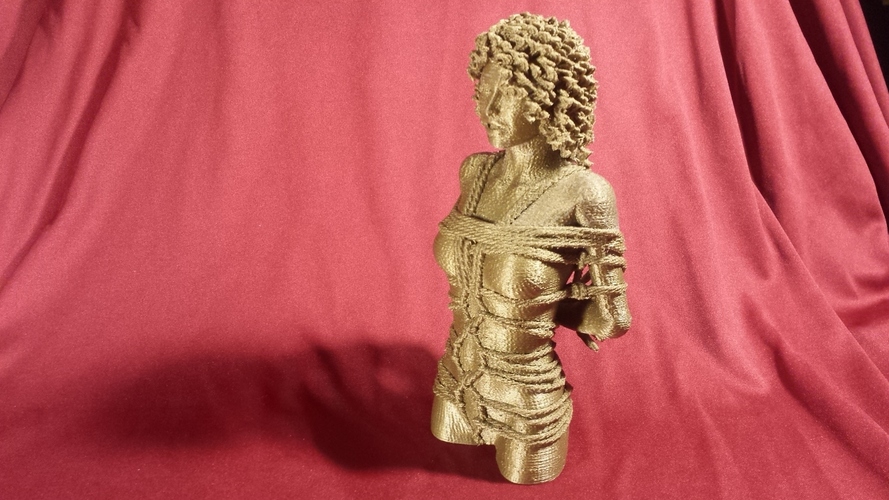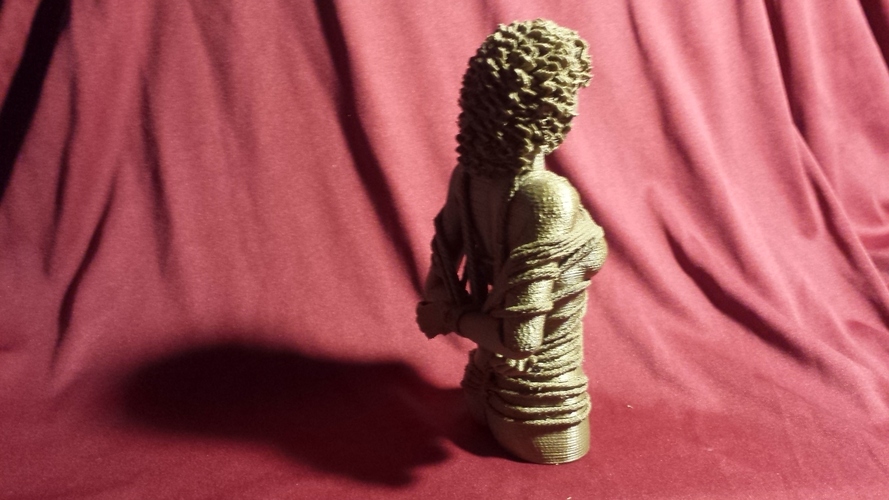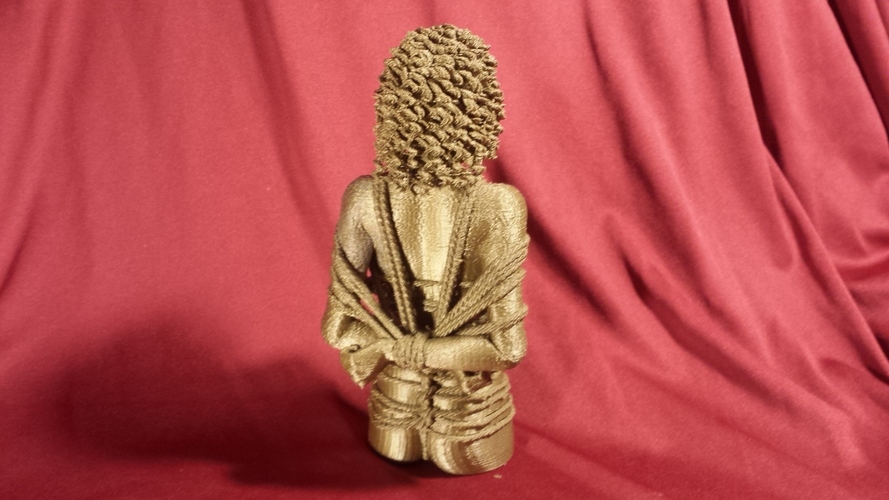 Brooke is a collection of parts from various sources,  assembled in DAZ Studio and tweaked and trimmed in MeshLab. I sent the hair to MakePrintable.com to make it usable for 3D printing.  I printed one at scale of 1 which I'm painting, then printed the pictured example at scale 1.899 (my printer's max. Both prints worked well with plenty of detail. Although that hair looks to be nearly impossible to print, it wasn't really a problem.   Painting it, however, turned into a real trick. I ended up thinning my paint and almost dipping her head to get the coverage. Then I went back and painted everything else. This model in bronze didn't need any paint at all! I would suggest printing her upright for easiest and cleanest support removal.  If you're planning to display her without any sort of attached base, you might want to consider re-cutting the base to make her lean ever so slightly forward. Her arms in back throw her balance off. She will stand on her own on a level surface, but a slight bump will knock her down. 
I printed her on a Hictop 3DP-11 with a .4mm nozzle, .2mm layers, 1.2mm shell, 215c nozzle temp, 60c bed temp and 60mm print speed. I printed her upright with a raft and supports. I believe i used GizmoDorks Bronze PLA for this one  I'll post the painted version as a print when I get her done. 
Enjoy, and please post pictures if you print her!