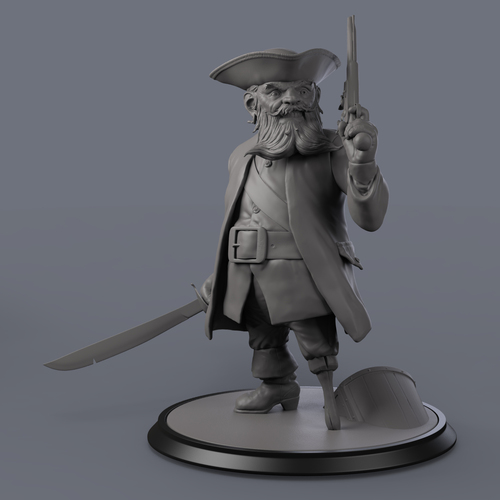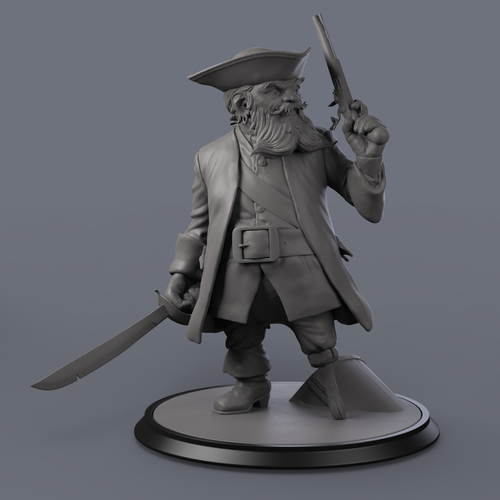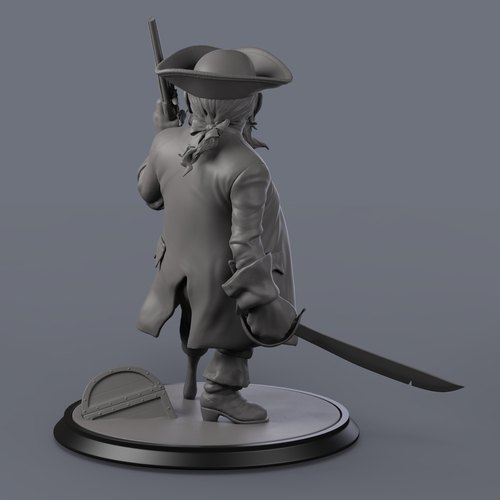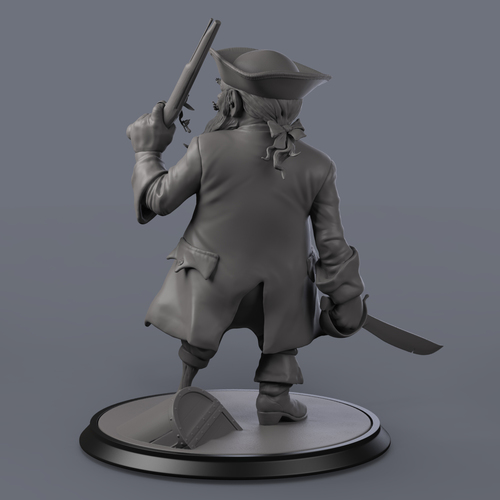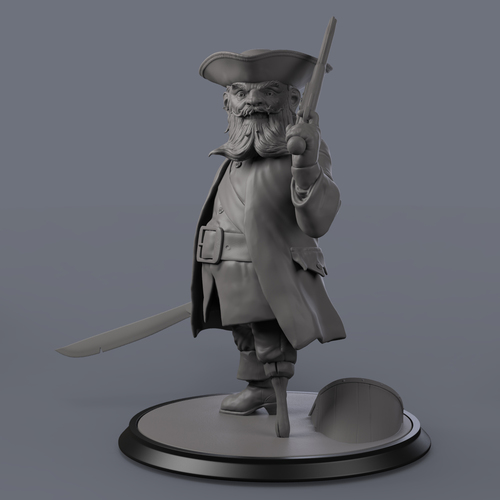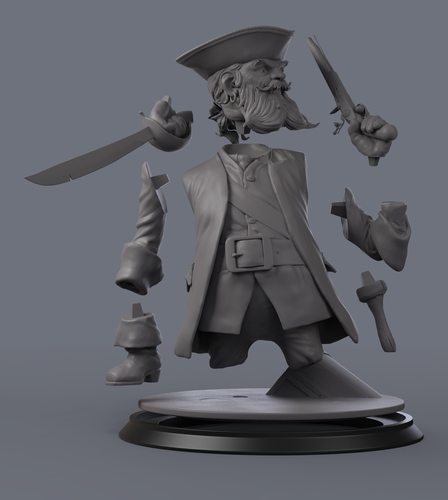 No Prints Yet

Be the first to upload a Print for this Design!
Black Beard, one of the fiercest of pirates who sailed and plundered his way across the seven seas. One night as his crew lay a sleep, tired from rum, Black Beard rowed ashore to retrieve some pocket change but low and behold some retched scallywag had reached the buried treasure beforehand! 
Black Beard is the first in a series of Buccaneers, a bunch of crazy stylized characters that I aimed to create for 3D print. The model is comprised of 10 keyed parts with a bounding box of X 231mm Y 240mm Z 174mm when assembled.
This is my second model made for print and has not been tested since I am new to 3D printing and don't own a printer myself (yet)! I can't give you any print settings so if you like to print this be prepared to sail the uncharted waters like the Pirates of old;) The only recommendations I have is to print at highest resolution possible to accommodate the smallest protrusions of the model.