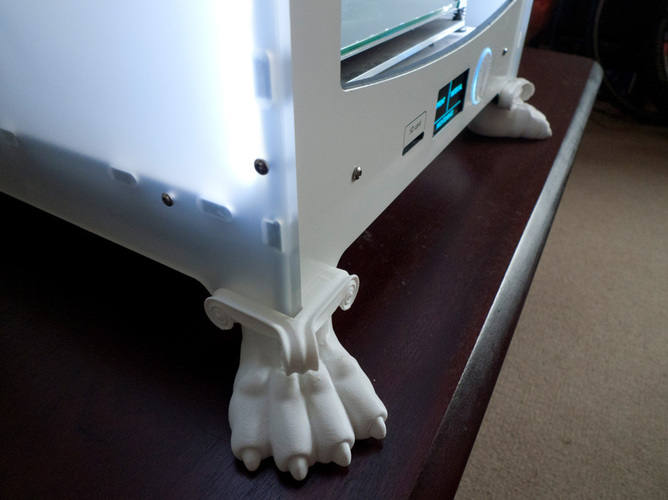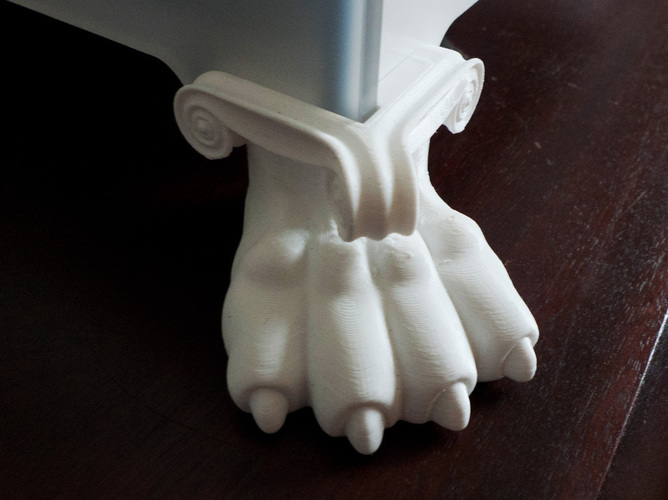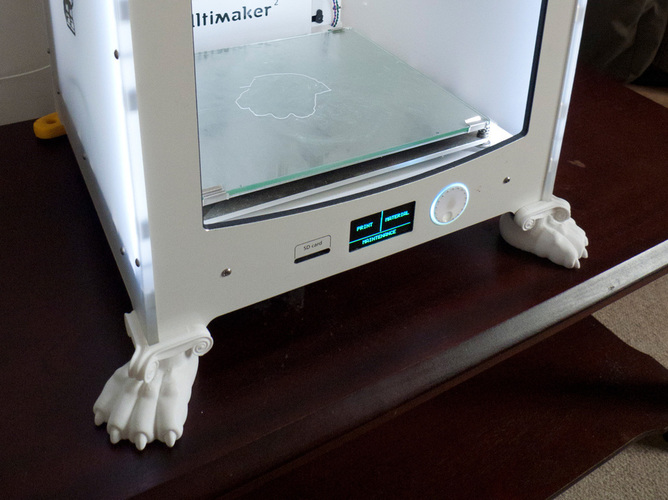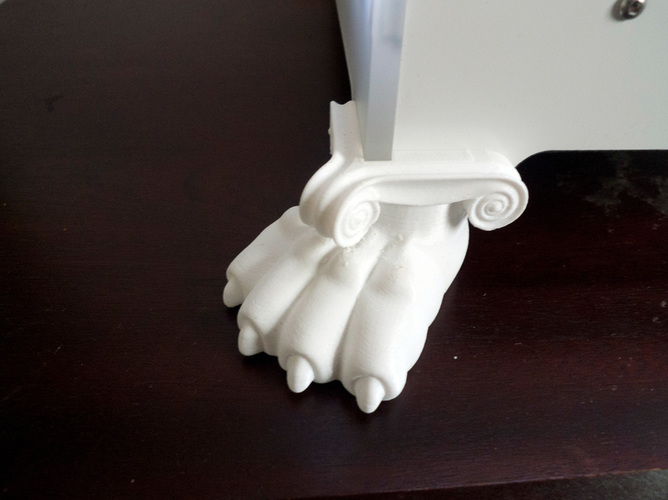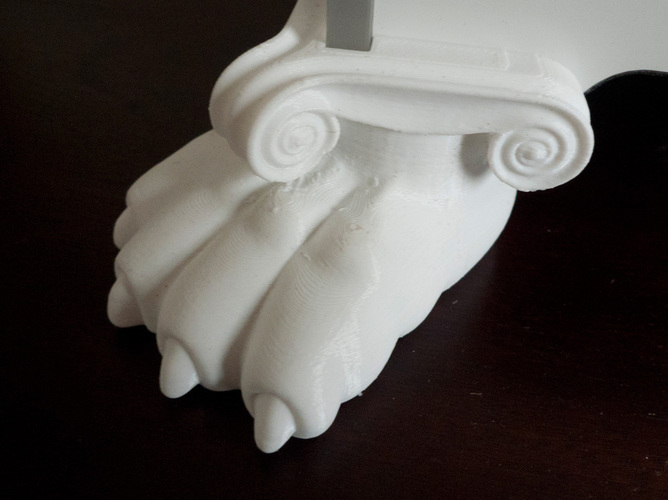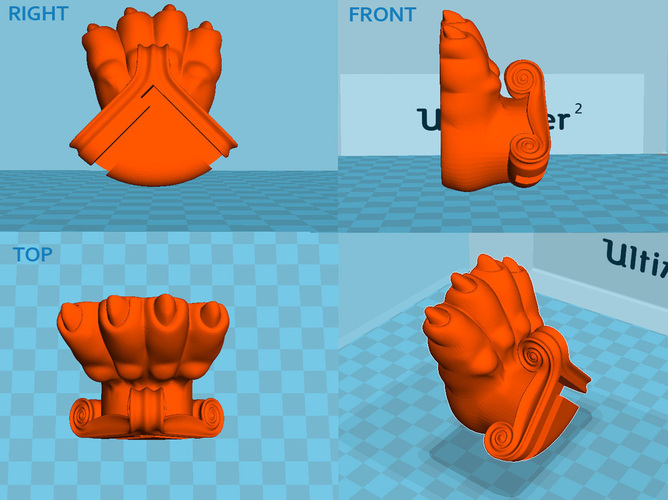 No Prints Yet

Be the first to upload a Print for this Design!
Ornamental 3D printer feet in a classical animal paw design. Remix ready and Ultimaker2 versions. 
Thing Files include:
Remixable version:  This is the basic design without without any modifications to accommodate a 3D printer. For ease of editing it is available in all the following formats: STL, obj, max, 3DS or DWG. 
Ultimaker2 version:  This is the same design but with channels cut into the top for the Ultimaker2's legs to sit in. Files for left and right feet available for download, although either foot can simply be mirrored using software to create its counterpart.
Print Settings Printer Brand: 
Ultimaker 2
Rafts: No 
Supports: Yes 
Resolution: 0.4 nozzle __ 0.15 mm layer thickness 
Infill: 20% 
Notes: The Capital (top part) is more detailed and will look much better if printed at high resolution and at a relatively slow speed, say 50 mm/s or less. Also Don't skimp on the support structures. i'm using Cura with a line type support structure at 30% fill. The overhangs on my own print came out satisfactory but could still be better. On reflection i think u might get the best print results by reorienting the feet before printing, as shown in the image above.
3D_printer_foot_for_remixing_v2.obj
4.48 MB
3D_printer_foot_for_remixing_v2.STL
4.2 MB
3D_printer_feet_for_Ultimaker_2_right.STL
3.89 MB
3D_printer_feet_for_Ultimaker_2_left.STL
3.89 MB