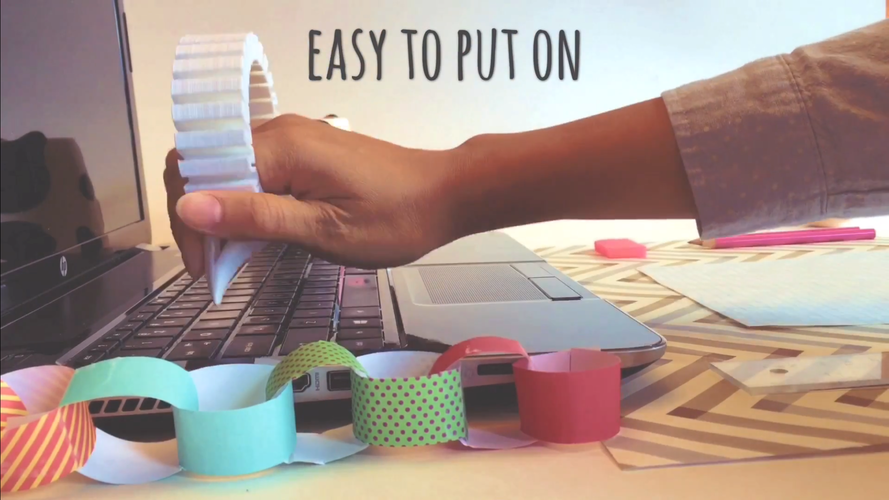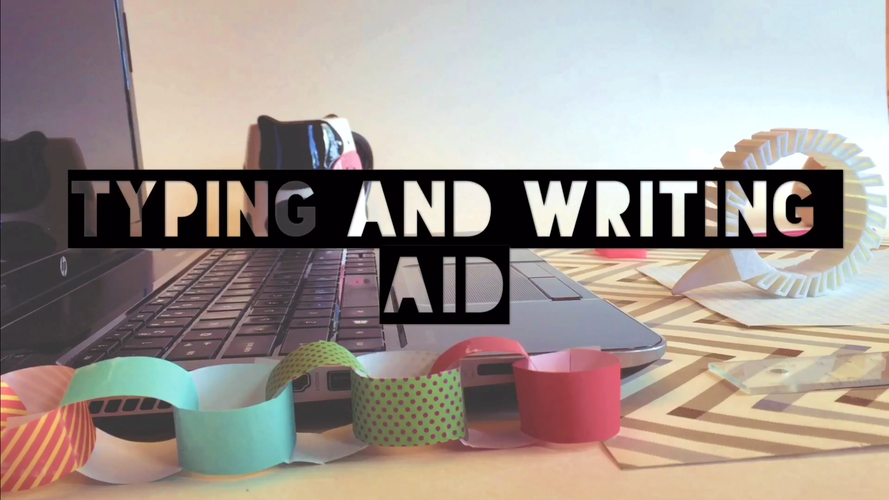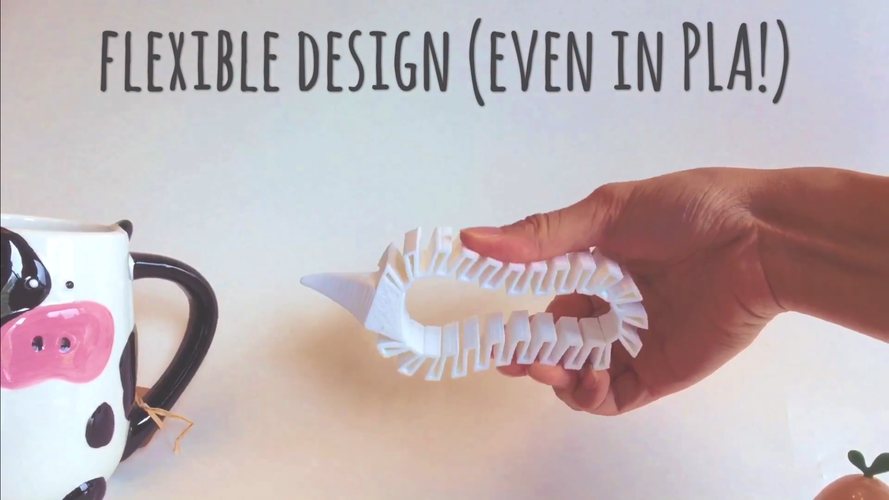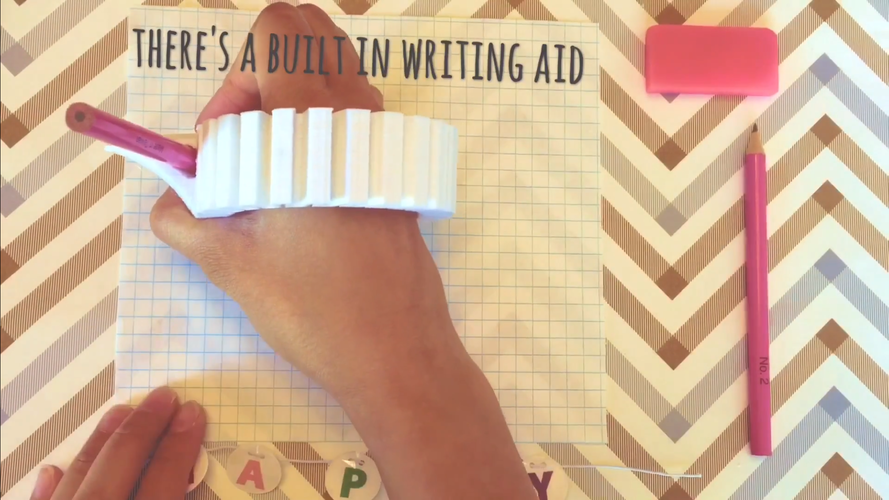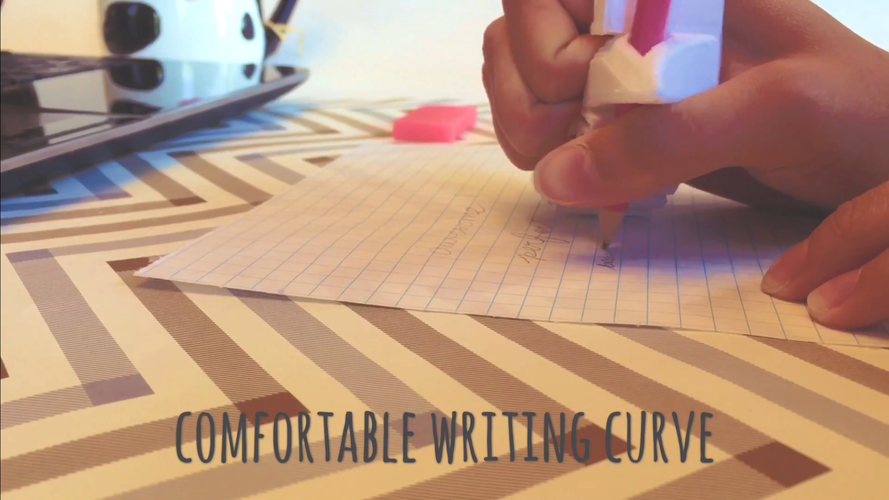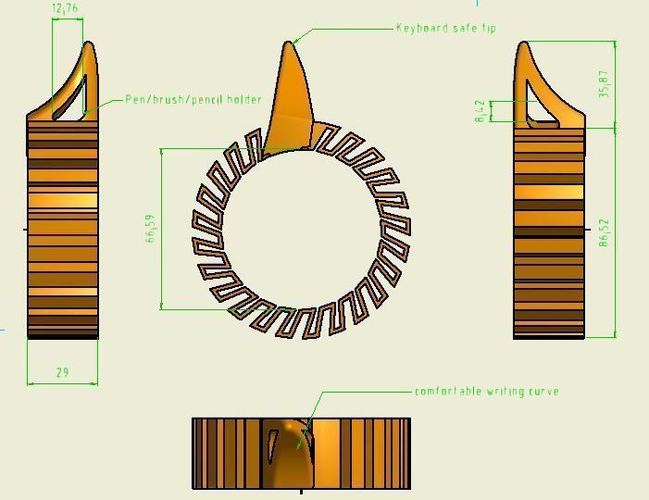 No Prints Yet

Be the first to upload a Print for this Design!
Watch Demo and prototypes here!
The typer and writing aid is great to keep around an office or a workplace!  The writer helper is elegant, sleek and fashionable.  The typer allows people with limited hand mobility to type with ease.  The flexible design allows the user to choose which position to type in (360 degrees of options!).
The writer allows the user to stabilize and secure pens, pencils or brushes.  Just put the pencil into the holder and hold with a thumb.  The curved angle of the writer allows a natural and comfortable writing experience.  
Sizing   
The small holder holds pencils up to 7.2 mm in diameter while the large holder holds pens up to 9.5 mm in diameter
The current size fits hands up to 7 cm in length.  If it doesn't fit, just scale it up!  If you need help resizing, just let me know.  I'll be glad to help.
Print recommendations 
Layer height: 0.2 mm 
Shell thickness: 0.8mm or 1.2 mm
Top/bottom thickness: 1.2 mm
Fill density: 20%
Print speed: 40 mm/s 
Print Material: ABS or PLA
(PLA filament does work! I was pretty surprised too.  The part seen flexing and bending in the video was printed with PLA!)
no overhangs
typerhelper-smallholder.stl
342 KB
typerhelper-largeholder.stl
342 KB