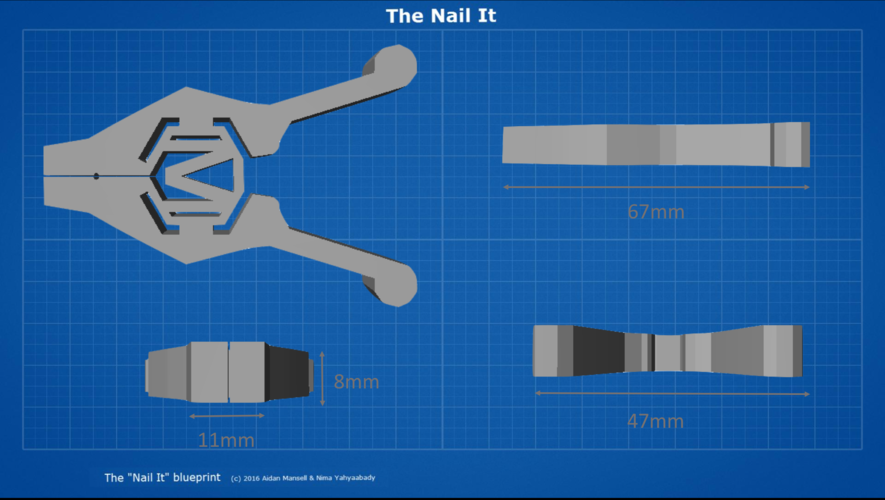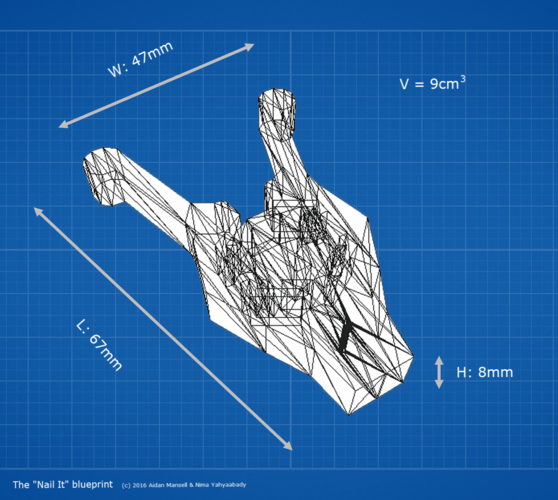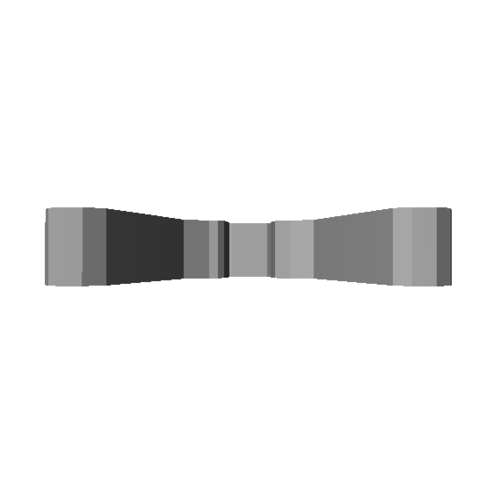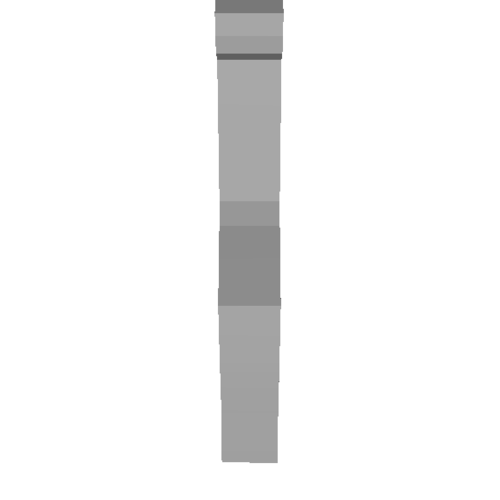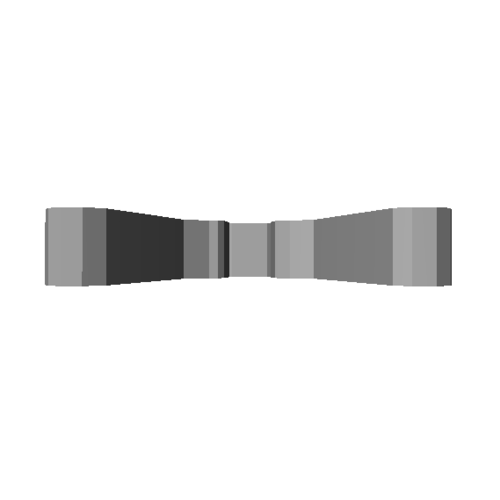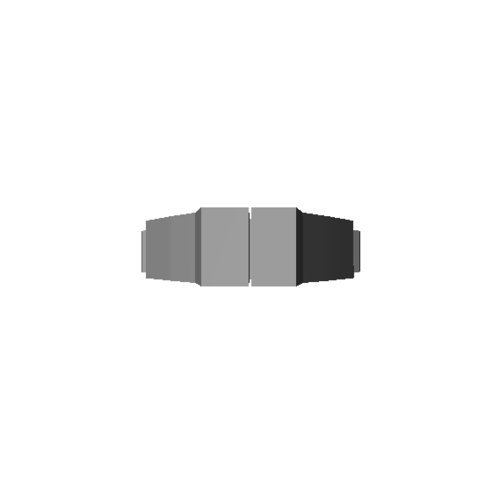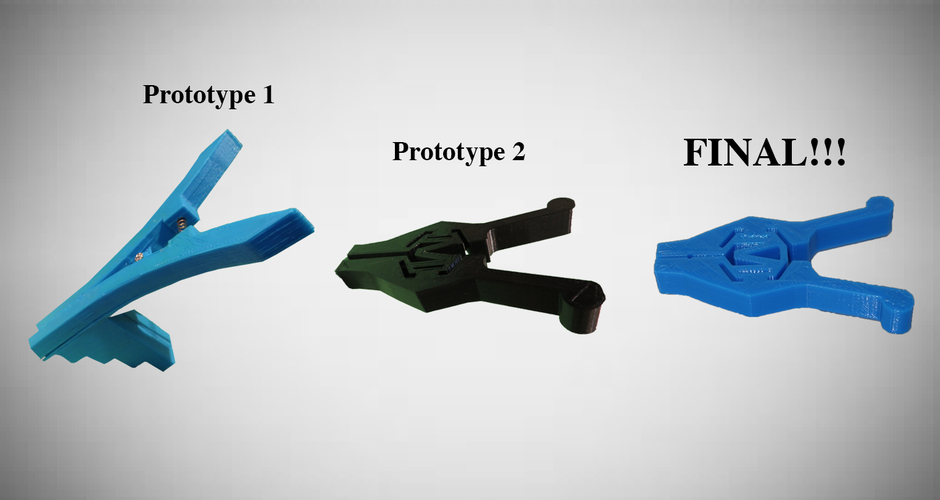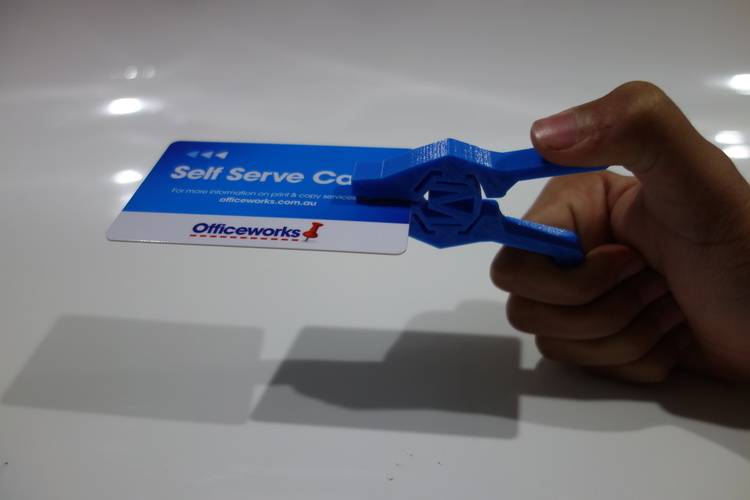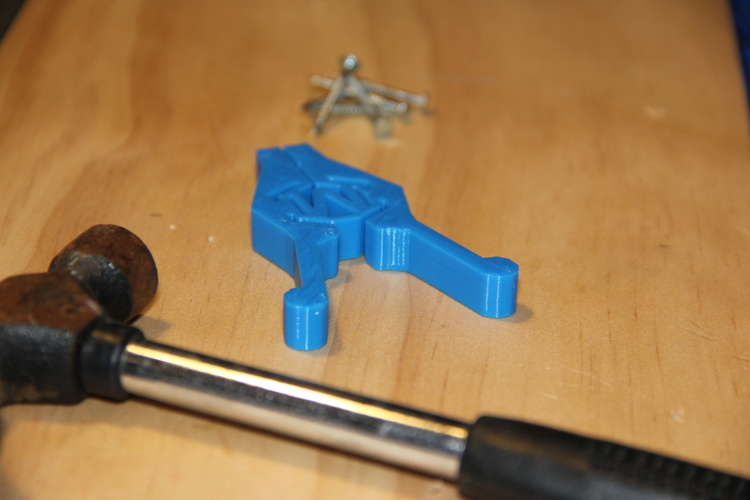 The Nail it
"The Nail It", is a tool that has been originally designed to assist the hammering of nails into an object. We have invented this tool to help people who have limited or no use of their fingers, that suffer from sever arthritis or people who have Parkinson tremors.
Our design process took many directions however we discovered that this particular design had multi-functional uses. For example, it can help with placing a credit card into an ATM, pick up small objects or even hold a small object into place.
Our original inspiration came from our Engineering teacher who had an amputated thumb and found fiddly task quite difficult to carry out. Mr. Knight told us that holding a nail and hammering it into an object was quite challenging and often frustrating as it was something he had to do quite regularly.
As the creators of "The Nail It", both Nima Yahyaabady (Year 7) and myself Aidan Mansell (Year 9) put our heads together and design a simple and cost effective solution to Mr. Knight's problem.
Our main objective to entering this competition was to invent an object that could ultimately make people's daily tasks easier. Along the way we learnt about the complexity of design and functionality and with every hurdle are grew more decisive in our task. We hope that you find "The Nail It" to be an adaptive device that can be used effectively therefore making tasks that some of us might take for granted and little bit easier for people who struggle.
How To Hold
You can hold the "The Nail It" between your index and middle finger or between you thumb and index finger (as the image displays above)
How To Print
Best results 
Resolution:0.20
PLA
Infill: 100% (Must have infill at 100% or print will not properly work)
resize to your best personal fit 
large hands +15%
Thankyou 
Aidan and Nima
The-Nail-It.stl.stl
148 KB