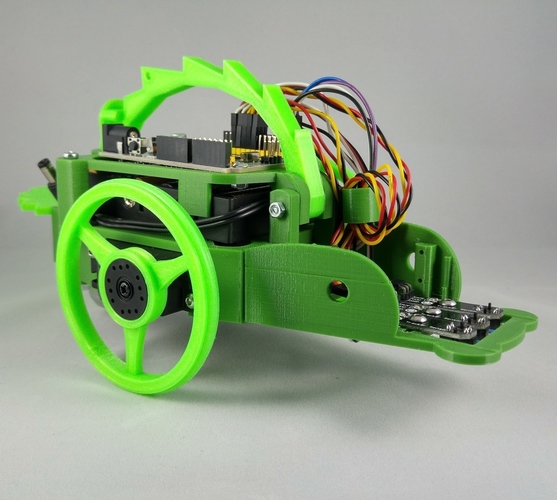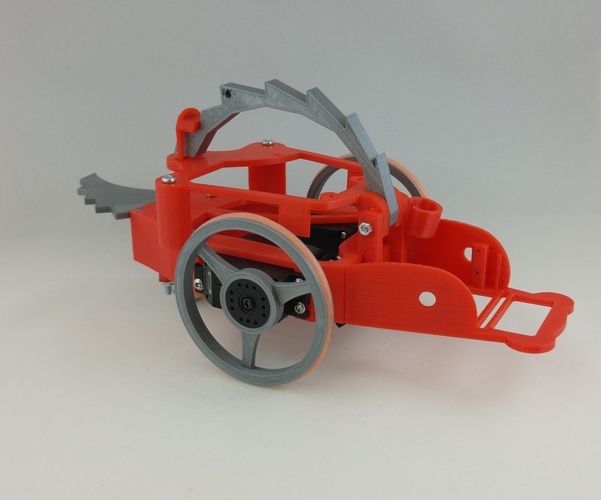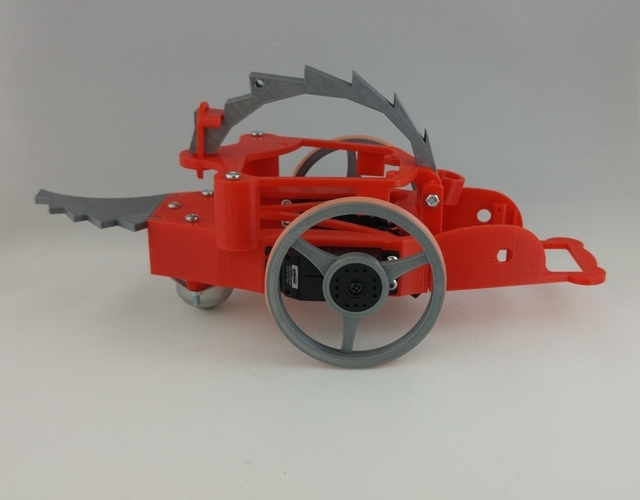 Makit proudly presents…
Humbot Sargantana!
This is an open source robot aimed to help you enter the awesome world of makers. It can be used as educational toy or, if you like to play with robots, just for fun!
For the basic robot you'll need:
Plastic parts
Arduino UNO board (or compatible)
2x continuous rotation servos
RGB led module for arduino
SR-04 ultrasonic sensor
4x dupont cables
Battery holder (6xAA)
14x M3x12mm screws
3x M3x30mm screws
3x M3x40mm screws
20x M3 nuts
Omni wheel
Rubber tires (o-ring)
There are different functions and programs. You'll find attached the detailed list of materials, assembly instructions, connection and instructions.
Robot programs and more information can be found on  makitpro.com
Check out the assembly video!
Hope you like it, if you print it, comment!
Updated video in action!
HumbotS_single_tail.stl
396 KB
HumbotS_head_v2.stl
1.46 MB
1-list_of_materials_HS_avoid_obstacles.pdf
526 KB
1-list_of_materials_HS_pack_follow_light.pdf
197 KB
1-list_of_materials_HS_pack_follow_line.pdf
28.3 KB
2-Assembly_HS.pdf
2.09 MB
3- Connection_instructions_HS_avoid obstacles.pdf
361 KB
3- Connection_instructions_HS_follow_light.pdf
365 KB
3- Connection_instructions_HS_follow_line.pdf
388 KB
4-Connection_instructions_HS_bluetooth.pdf
275 KB
HumbotS_battery_clip.stl
215 KB
HumbotS_battery_holder.stl
1.87 MB
HumbotS_cable_clip.stl
241 KB
HumbotS_chassis.stl
4.04 MB
HumbotS_led_clip.stl
480 KB
HumbotS_wheel.stl
1.41 MB