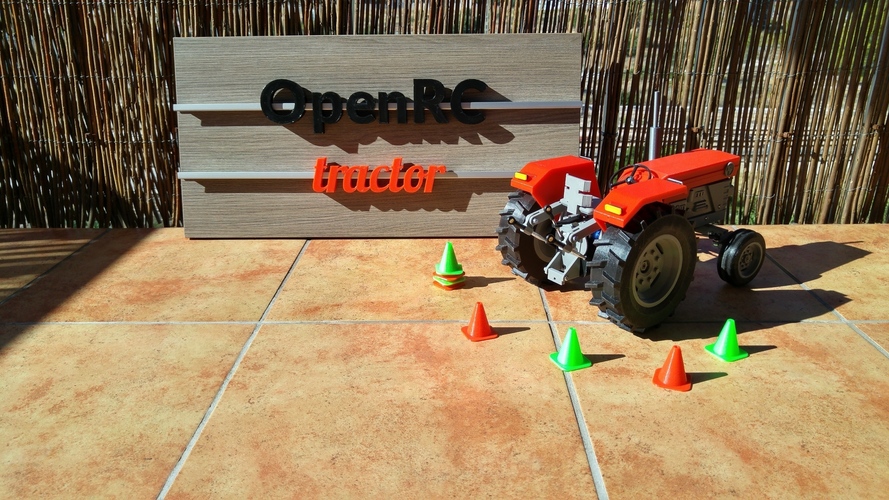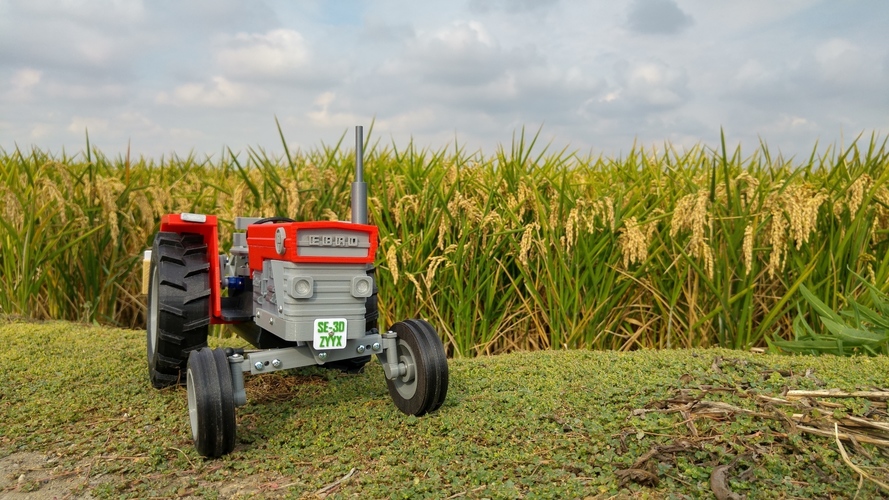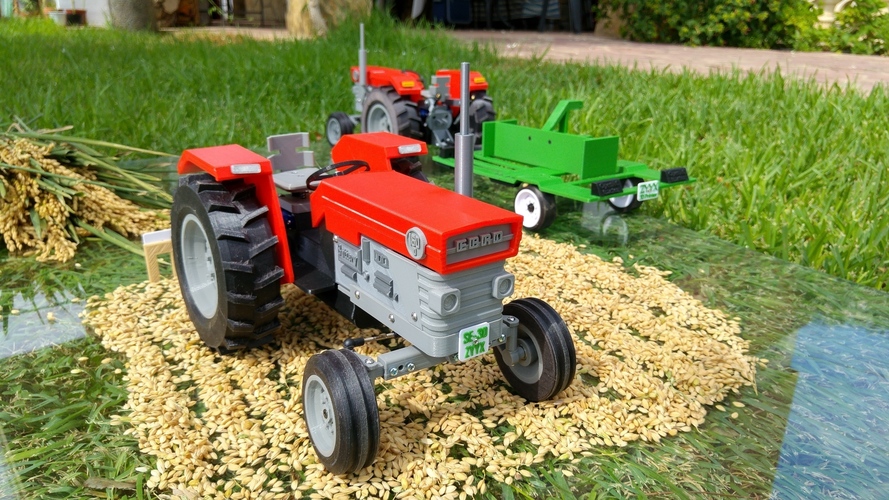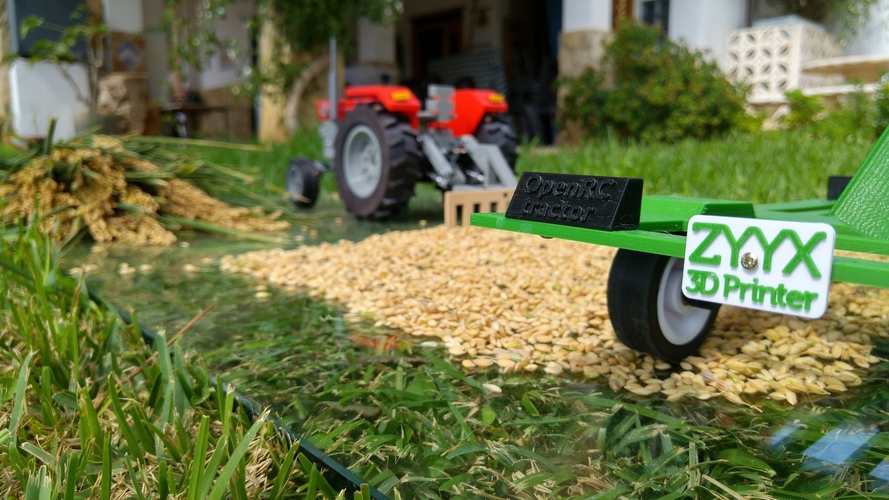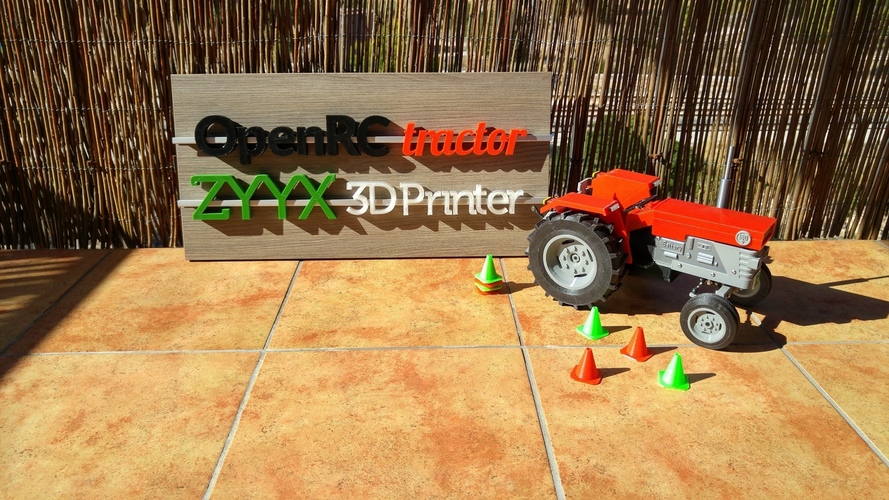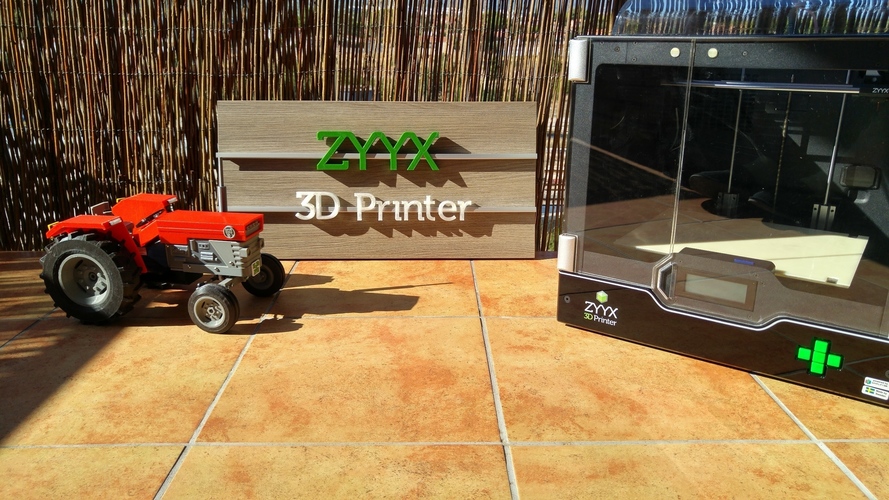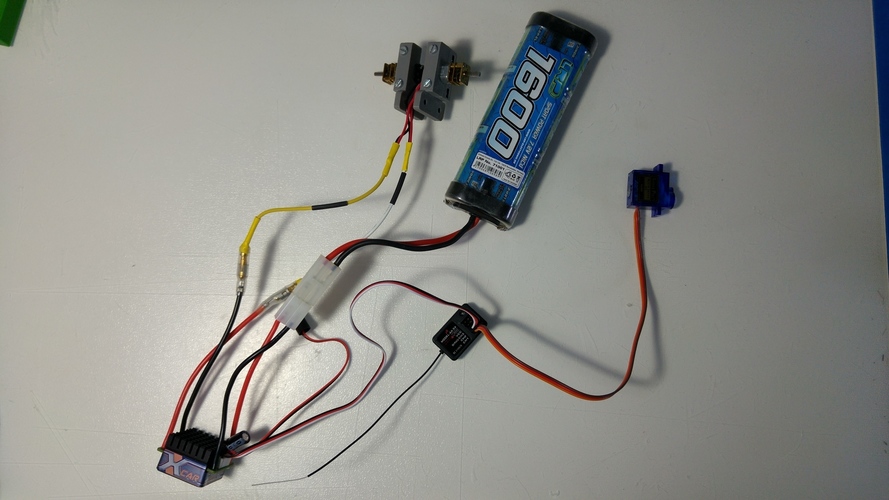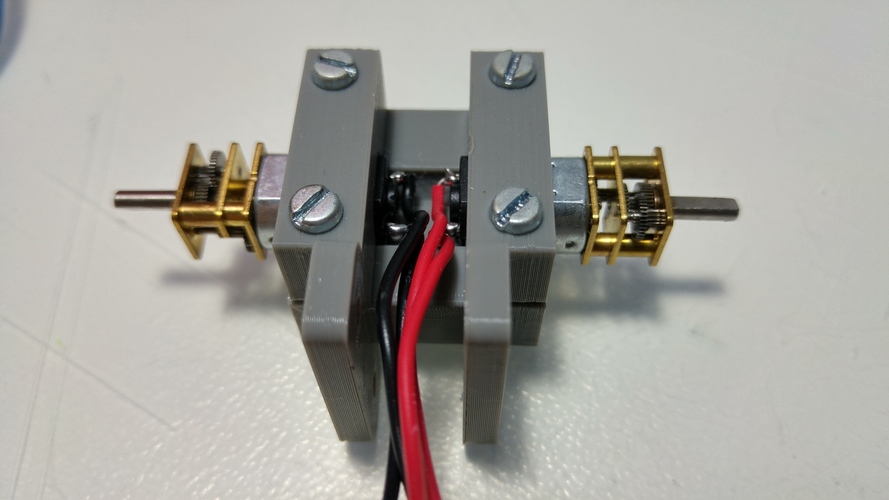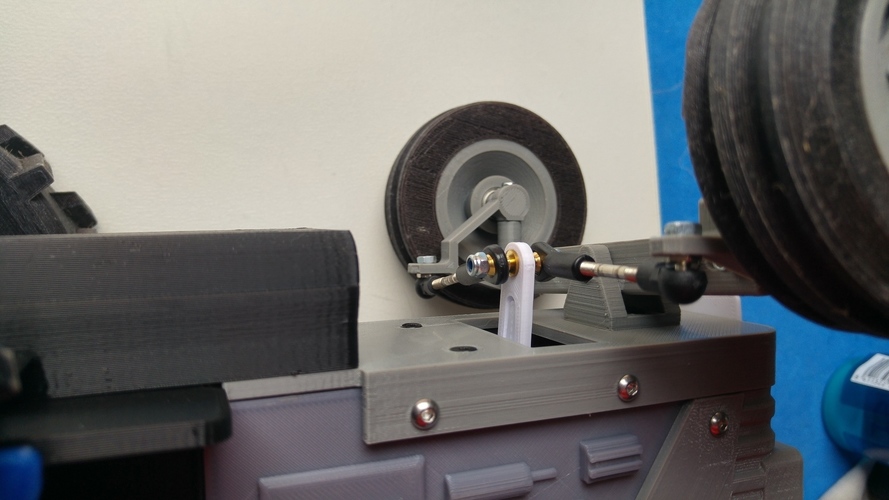 One day like today in 1971 my father bought his first tractor. Today in its 45th anniversary, I proudly present my next project, the OpenRC tractor. It's an open source 1/10 scale replica of an original Ebro 160D tractor. I designed it all from scratch and 3D printed all parts. Then, I added some electronics, nuts and bolts and I made it work!
I also prepared some basic instructions and BOM, so you can easily print and assemble your own tractor. It is designed to be easy to print and no supports are needed for any part.
Points to bear in mind:
As part of optional parts, you'll find different optional plates. There is one for Spain and one for Sweden because there are already OpenRC tractors in both countries. If you print your tractor and you would like to have a plate with your country letters, write a comment and I will try to add it.
Recommended motors have poor torque. They work on smooth surfaces but not off-road. I'm preparing a mod to upgrade the tractor with a more powerful motor (coming soon...)
I used same bearings as OpenRC formula1 to make it easier for those who already have the F1.
And you know what the best thing is? You can design your own tools! 
With OpenRC tractor, possibilities are endless, some tools coming soon... (watch the video and more pictures at  makitpro.com)
There is a lot of work put into this project, hope you like it and to see your prints soon!
UPDATE: (31-10-16)
UPDATE: (17-11-16)
UPDATE: (5-12-16):  Added connections detail for micro-motors (for standard motor check https://pinshape.com/items/279...) and for steering.
UPDATES: More updates and FAQ section with more information about assembly and materials can be found at http://bit.ly/openRCtractor
Thanks to ZYYX 3D printer for sponsoring the project. OpenRC tractor project follows OpenRC by Daniel Noree's philosophy and it is licensed under CC-BY-SA 4.0.
9-160d_badge_x2.stl
283 KB
8-front_dumper_block.stl
278 KB
6a-front_axle_right.stl
570 KB
42-steering_servo_holder.stl
271 KB
39-openRC_tractor_plate.stl
218 KB
36-(alternative)_rear_axle_x2.stl
259 KB
33-rear_arm_bracket_round_x2.stl
82.8 KB
31a-rear_axle_bracket_right.stl
199 KB
17-front_chassis.stl
919 KB
15-rear_plate.stl
1.06 MB
14-rear_arm_x2.stl
327 KB
13-rear_light_cover_x4.stl
66 KB
12a-motor_right.stl
572 KB
11-servo_arm_x3.stl
318 KB
1-lower_chassis.stl
2.62 MB
Assembly_instructions.pdf
69 KB
BOM_other_parts.pdf
61.6 KB
BOM_plastic_parts.pdf
69.3 KB
optional_blank_plate_(to-paint).stl
60.7 KB
optional_OpenRC_tractor_plate_bigger.stl
386 KB
optional_OT_Spain_plate.stl
218 KB
optional_OT_Sweden_plate.stl
217 KB
optional_SE-3D_ZYYX_plate.stl
254 KB
optional_ZYYX_logo_plate_big.stl
2.27 MB
18-front_badge.stl
539 KB
2-upper_chassis.stl
1.75 MB
21-steering_wheel.stl
399 KB
22a-fender_right.stl
362 KB
22b-fender_left.stl
363 KB
23a-fender_arm_right.stl
164 KB
23b-fender_arm_left.stl
164 KB
27-front_tire.stl
1.37 MB
28a-rear_tire_right.stl
1.08 MB
28b-rear_tire_left.stl
1.09 MB
29-rear_rim_x2.stl
1.41 MB
3-front_bridge.stl
750 KB
30-rear_axle_x2.stl
286 KB
31b-rear_axle_bracket_left.stl
199 KB
32-rear_axle_lower_bracket.stl
294 KB
34-(alternative)_rear_arm_bracket_hex_x2.stl
56.4 KB
35-rear_light_base_x4.stl
100 KB
37-(alternative)_one_piece_rear_light_x4.stl
129 KB
38-front_light_bracket.stl
299 KB
4-front_dumper.stl
343 KB
40-center_rear_arm_holder.stl
114 KB
5-front_axle_holder_x2.stl
315 KB
6b-front_axle_left.stl
569 KB
12b-motor_left.stl
2.01 MB