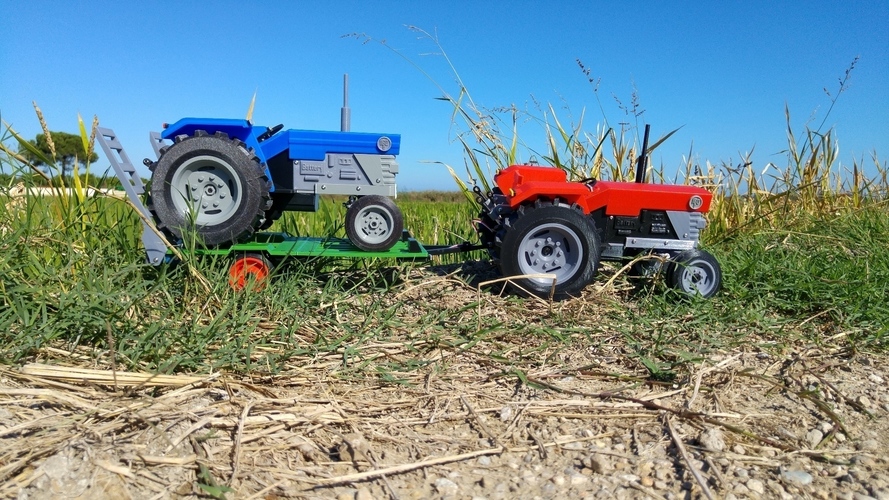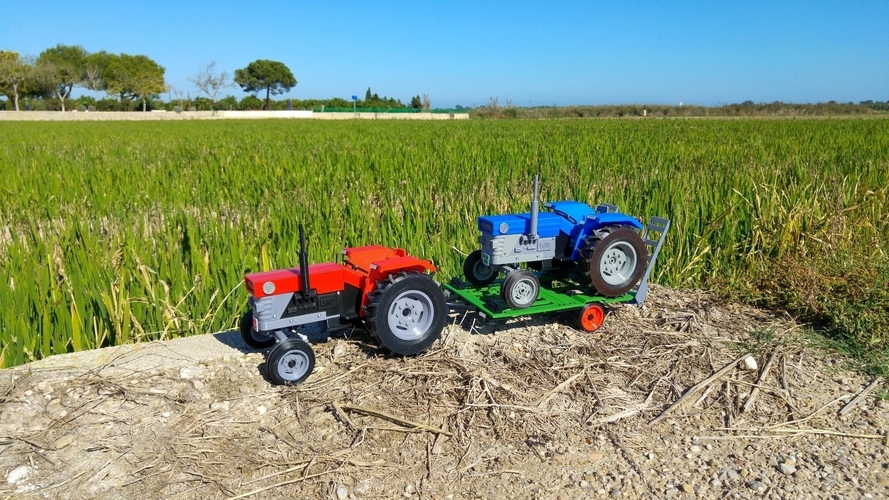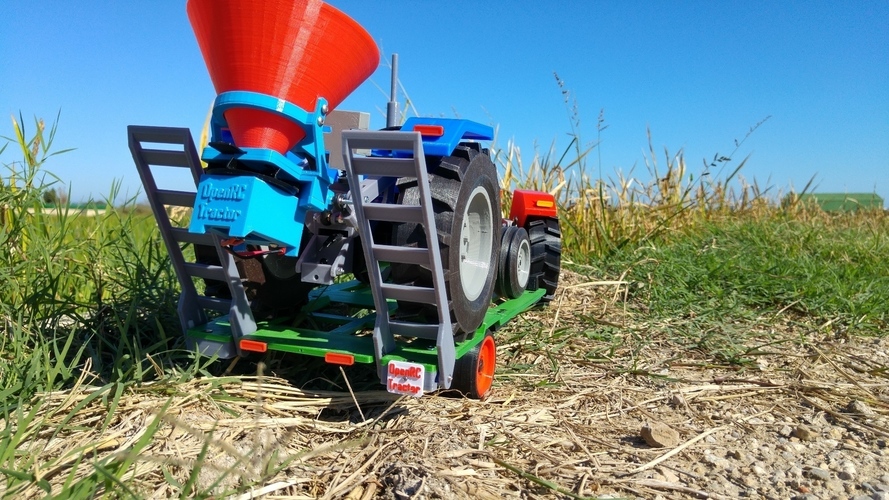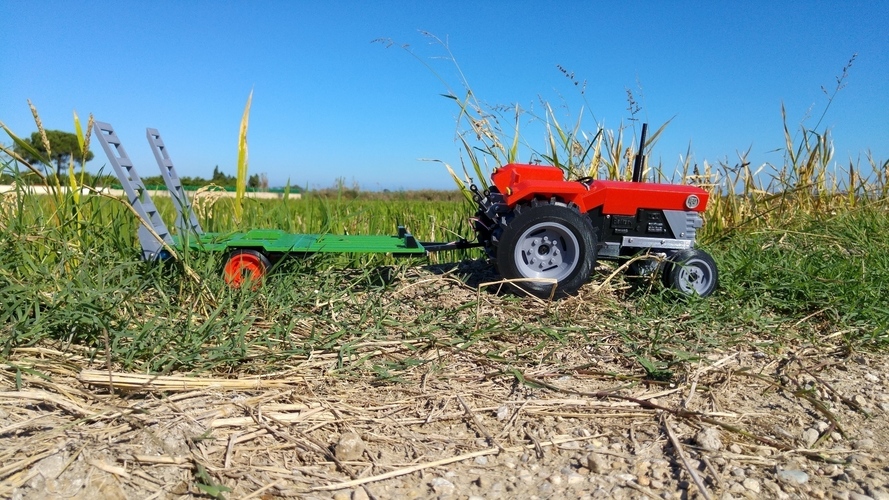 This is a trailer for the OpenRC tractor. You can use two micro servos to control the rear ramps.
Instructions:
Print all parts (the rims are the same as the OpenRC tractor)
Assemble (it's quite easy)
Fix cables with cable clips
Get your tractor and ENJOY!
Feel free to ask any questions about assembly or other doubts.
Practicing to park with the tractor is really challenging and fun!!
And stay tuned, more tools are coming soon... (see the sneak peak on the pictures)
Check out the video at  https://www.youtube.com/channe...
Get the original tractor at https://pinshape.com/items/266...
44-OrcTractor-trailer-connector_x2.stl
299 KB
45-OrcTractor-trailer-front-chassis.stl
1020 KB
46-OrcTractor-trailer-rear-chassis.stl
1.07 MB
47a-OrcTractor-trailer-holder-right.stl
411 KB
47b-OrcTractor-trailer-servo-holder-left.stl
414 KB
48-OrcTractor-trailer-cable-holder_x6.stl
96.4 KB
49-OrcTractor-trailer-ramp_x2.stl
461 KB
50-OrcTractor-trailer-end-block-x2.stl
816 KB
51-OrcTractor-trailer-tire_x2.stl
877 KB
52-OrcTractor-trailer-shaft_x2.stl
315 KB
53-OrcTractor-trailer-hook.stl
231 KB