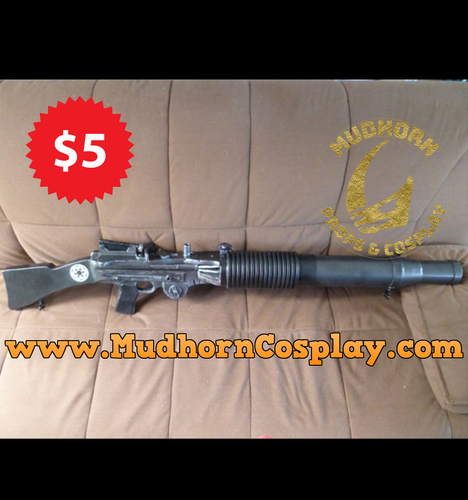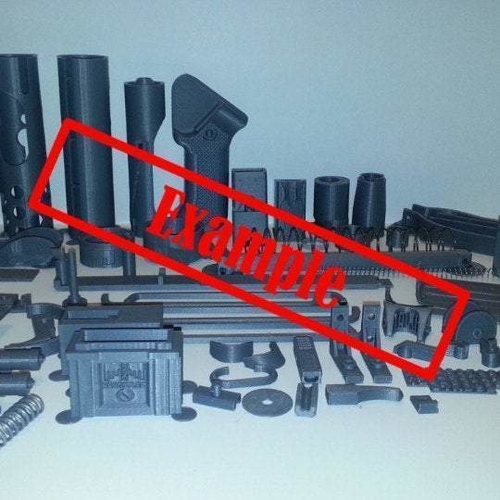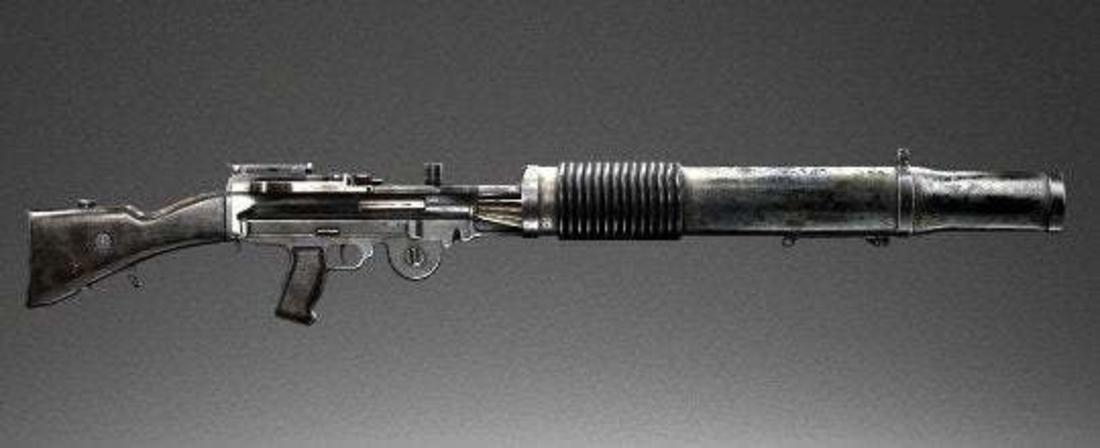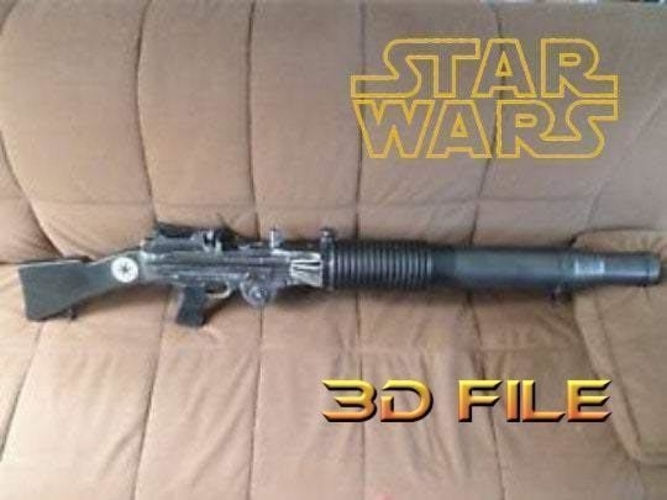 No Prints Yet

Be the first to upload a Print for this Design!
Buy direct from our website: www.mudhorncosplay.com
This is a digital file for 3D Printing Star Wars cosplay T-21 blaster rifle from Star Wars.
You are buying a File (digital only) of the 3D model to print it on your 3d printer! 
This model is divided into parts and once assembled the length is 1826 мм
The T-21 light repeating blaster, also known as the T-21 heavy blaster or simply the T-21 blaster rifle, was a model of light repeating blaster manufactured by BlasTech Industries and used by some of the Galactic Empire's Stormtrooper Corps.
It was a rapid fire weapon, that was accurate out to long ranges, although its suppressive fire capabilities were limited by its low capacity, as it only had enough power to fire 30 shots; to bypass this flaw, it could be hooked up to a generator for sustained fire capabilities.
Magma troopers and shadow troopers were known to use the T-21. Shortly prior to the Battle of Yavin, a number of the stormtroopers deployed to the planet Tatooine to search for a set of stolen Death Star plans carried T-21s.
A marksman version with optics, the T-21B heavy blaster, was modeled after the T-21 design.
_t21 v1_body_t21 v1.stl
4.76 MB
t21 v1_barrell1_t21 v1.stl
236 KB
t21 v1_Bpart_t21 v1.stl
291 KB
t21 v1_barrell4_t21 v1.stl
11.3 MB
t21 v1_barrell 2_t21 v1.stl
1.16 MB
t21 v1_barrell3_t21 v1.stl
692 KB
t21 v1_Bpart2_t21 v1.stl
589 KB
t21 v1_pin3_t21 v1.stl
37 KB
t21 v1_pin2_t21 v1.stl
11.8 KB
t21 v1_triger_t21 v1.stl
57.7 KB
t21 v1_tframe_t21 v1.stl
141 KB
t21 v1_target_t21 v1.stl
151 KB
t21 v1_pins_t21 v1.stl
50.8 KB
t21 v1_pinpart_t21 v1.stl
40.4 KB
t21 v1_pin5_t21 v1.stl
33.3 KB
t21 v1_pin4_t21 v1.stl
33.3 KB
t21 v1_p5_t21 v1.stl
185 KB
t21 v1_p4_t21 v1.stl
87.8 KB
t21 v1_butt_t21 v1.stl
4.9 MB
t21 v1_handle_t21 v1.stl
3.29 MB
t21 v1_p1_t21 v1.stl
102 KB
t21 v1_p2_t21 v1.stl
22 KB
t21 v1_p3_t21 v1.stl
22 KB