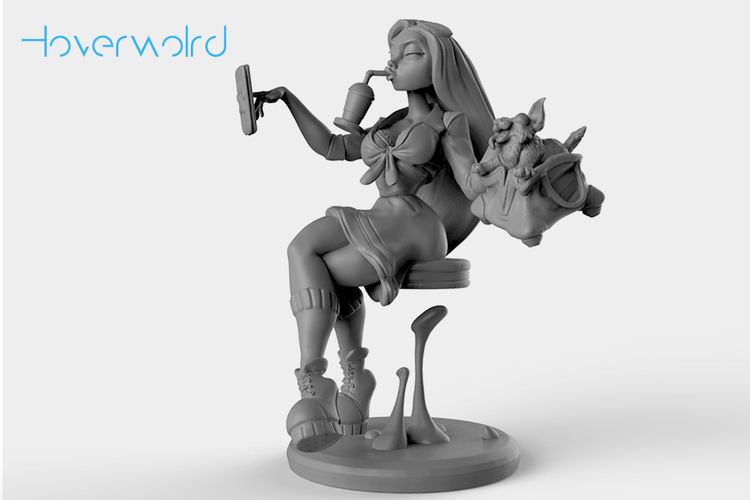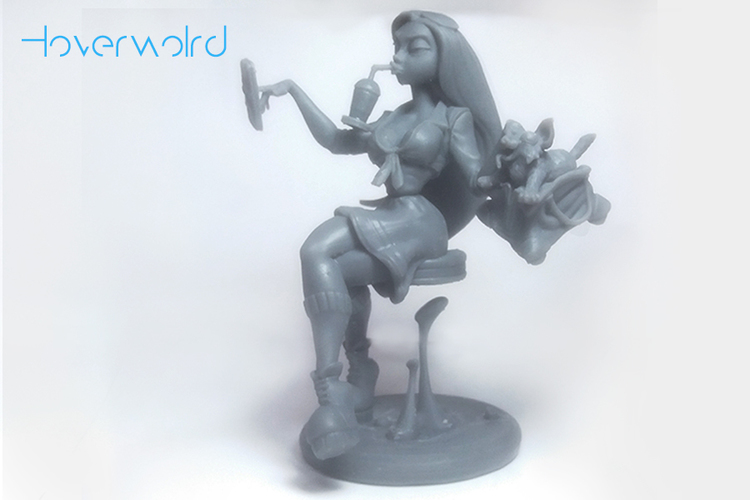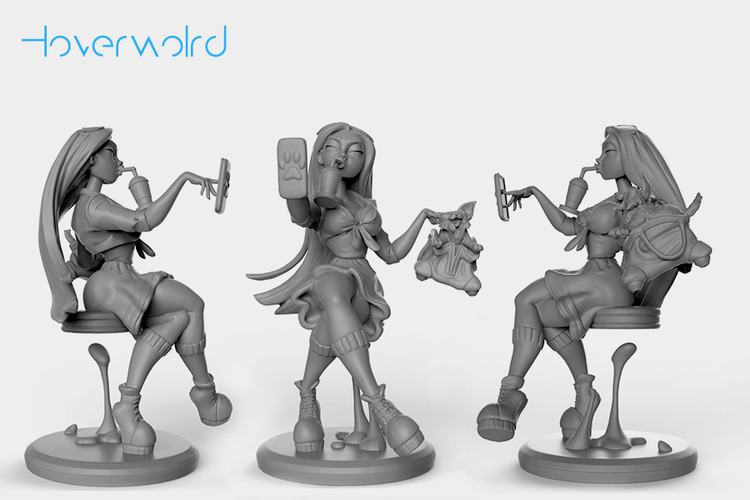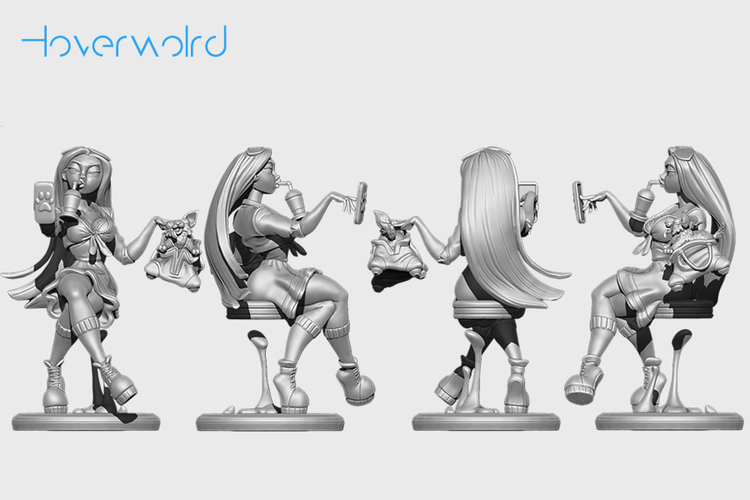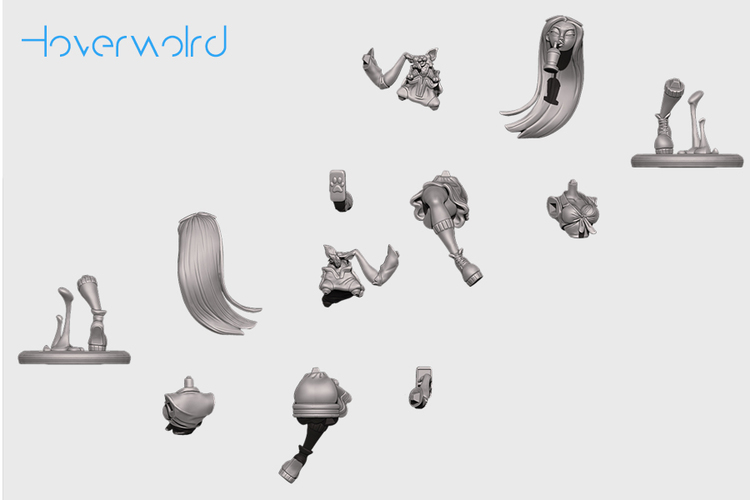 Hoverworld is a design where I tried force the idea of hovering objects while still being able to put the parts together in a solid piece. 
It is based in a futuristic cafe/bar. The girl is sitting on a hovering stool, drinking her smoothie out of a cup on a hovering coaster, while stroking her dog inside her hovering bag. There is some spilled liquid that is floating against gravity towards the stool suggest that there is some sort of force between the ground and the chair pushing it apart. 
It is formed of 6 parts all together.
+ this is the first design I've printed out of the new Form 2 printer!:) Amazing detail and super clean!