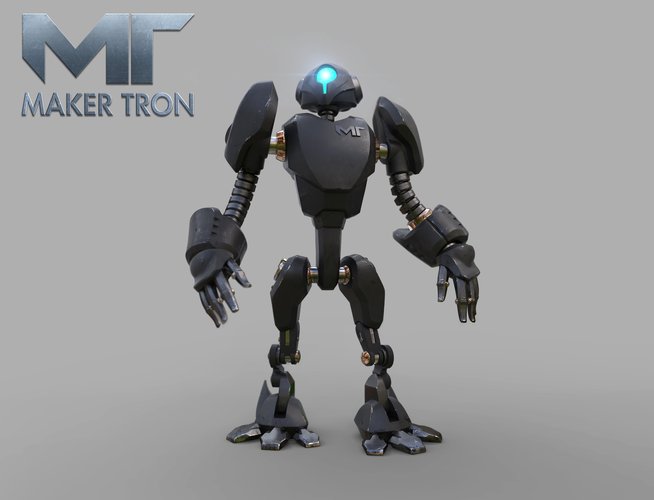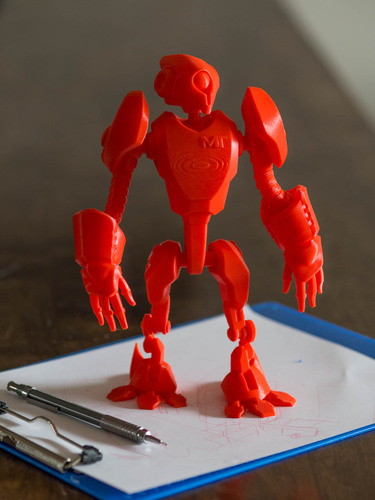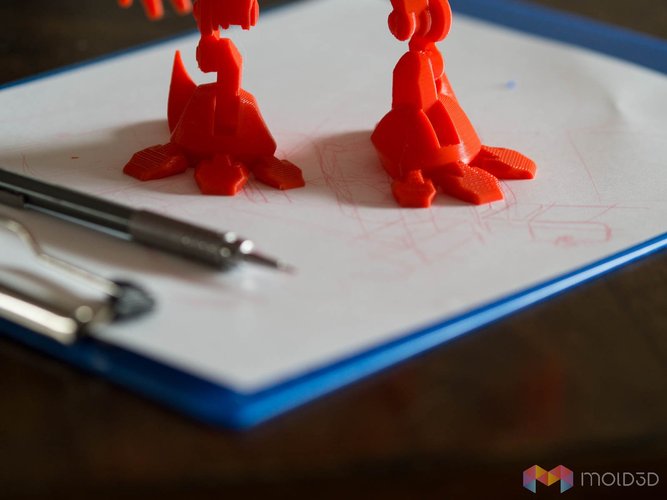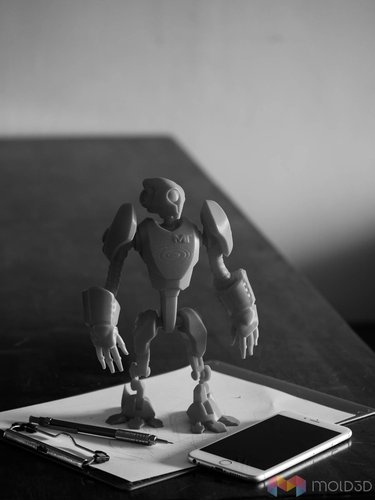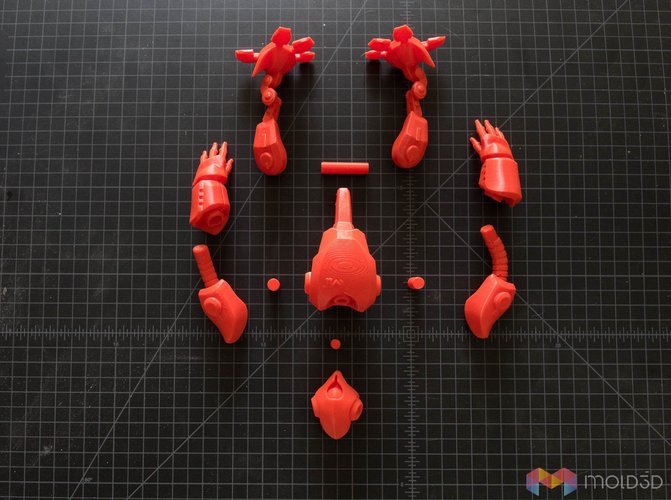 MakerTron Design Contest now complete but new MakerTron designs are always needed: 
See the best MakerTron designs, and the full selection of MakerTron submissions.
Are you designing something? Share your Work In Progress and get feedback from the community.
Hello human. I'm Remix of the MakerTron, a once proud and prolific species of friendly robots from the planet Kwota, and I desperately need your help.
I'm one of the last remaining MakerTron in the Universe after a huge supernova explosion destroyed Kwota and everyone on it. I was running a routine supply mission in a neighboring galaxy when the supernova happened, which is the only reason I'm here today. I've travelled many light years to find intelligent life and now I'm counting on you. Please, help me rebuild the MakerTron population!
By the time our system detected the impending doom, we only had one hour to implement a contingency plan. I was informed by central intelligence that a cargo pod full of Centrally Operating Robot Engines (C.O.R.E.s) loaded with all the data on how to rebuild our species had been launched into a safe zone in space – then all communication went black.
I was able to recover these C.O.R.E.s, but my fuel supply was low, so I couldn't stay and wait for others. As a basic technician, I don't have the skills to design the parts needed to build more MakerTrons, but you do, which is why I need your help.
Will you help me rebuild the MakerTron population?
If you're willing to help, please find more details the MakerTron Design Kit
Roberts_MakerTron_v2.zip/MT_Head.OBJ
2.61 MB
Roberts_MakerTron_v2.zip/MT_Leg-pin.OBJ
8.8 KB
Roberts_MakerTron_v2.zip/MT_Lt-Arm-Pin.OBJ
8.82 KB
Roberts_MakerTron_v2.zip/MT_Neck-Pin.OBJ
2.27 MB
Roberts_MakerTron_v2.zip/MT_Rt-Arm-Pin.OBJ
8.9 KB
Roberts_MakerTron_v2.zip/MT_Rt-Arm.OBJ
3.51 MB
Roberts_MakerTron_v2.zip/MT_Torso_Master.OBJ
17.8 MB
Roberts_MakerTron_v2.zip/MT_Lt-Arm.OBJ
4.09 MB
Roberts_MakerTron_v2.zip/MT_Lt-Leg.OBJ
3.51 MB
Roberts_MakerTron_v2.zip/MT_Rt-Leg.OBJ
3.56 MB
MT_Lt-ArmV2_B.stl
11.8 MB
MT_Rt-Arm-Pin.stl
41.6 KB
MT_Rt-ArmV2_A.stl
14.7 MB
MT_Rt-ArmV2_B.stl
15.4 MB
MT_Torso_Master.stl
21.7 MB