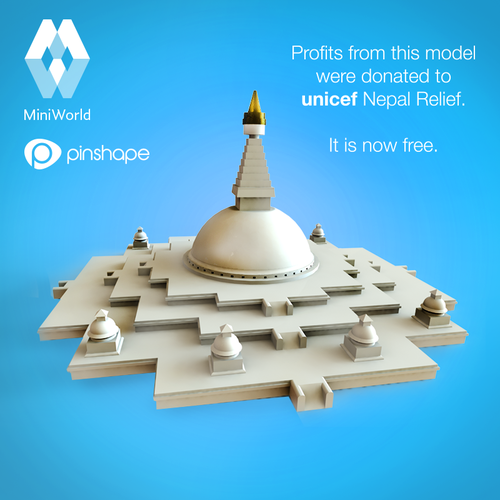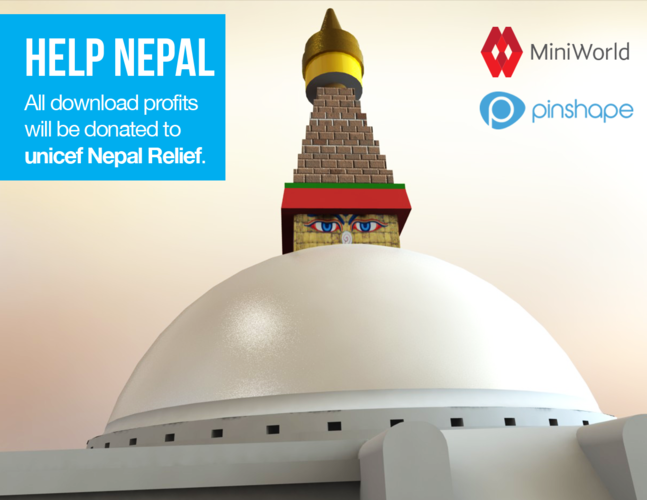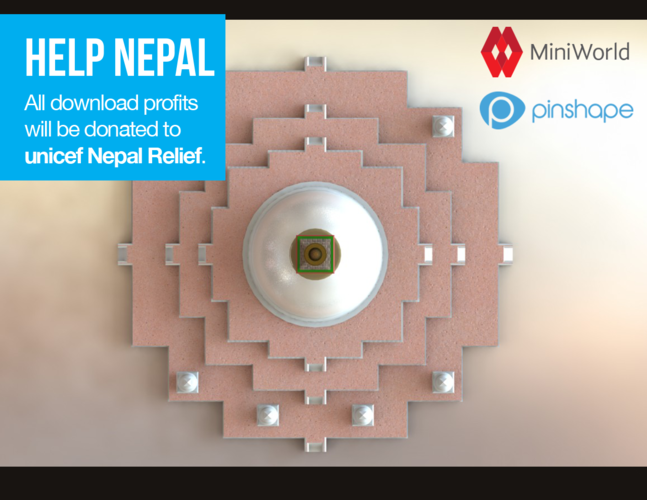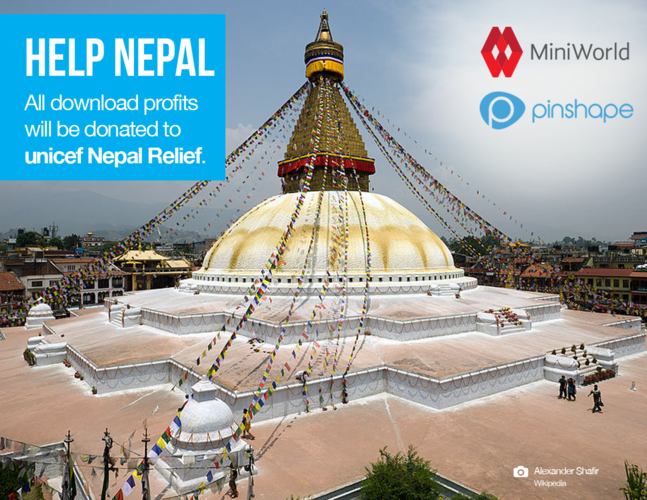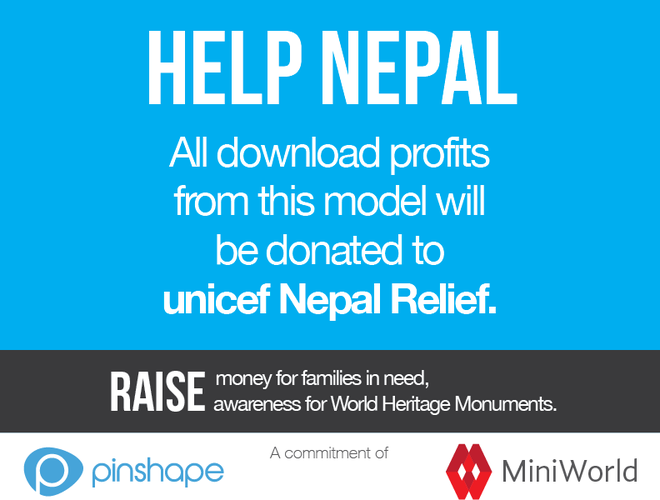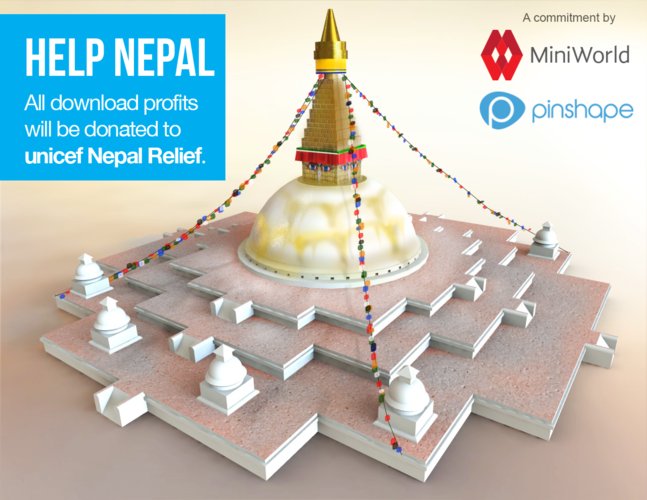 HELP NEPAL - Pinshape users raised money for families in need and awareness for World Heritage Monuments.
In a joint effort between MiniWorld and Pinshape, all profits from downloads of this model were donated to UNICEF Nepal Relief. It is now free. Donations were matched by government and corporate sponsors, meaning donations were tripled. If you'd like to donate more, visit UNICEF.
The Boudhanath Stupa in Kathmandu is the holliest Buddhist temple of Nepal and one of the biggest in the world. It suffered damages during the April 2015 earthquake. Since 1979 it has been a UNESCO World Heritage Site. 
Get this cool model, it's a great way to help by doing what we love most: 3D printing!
Also available to help Nepal: Durbar Square Pagoda