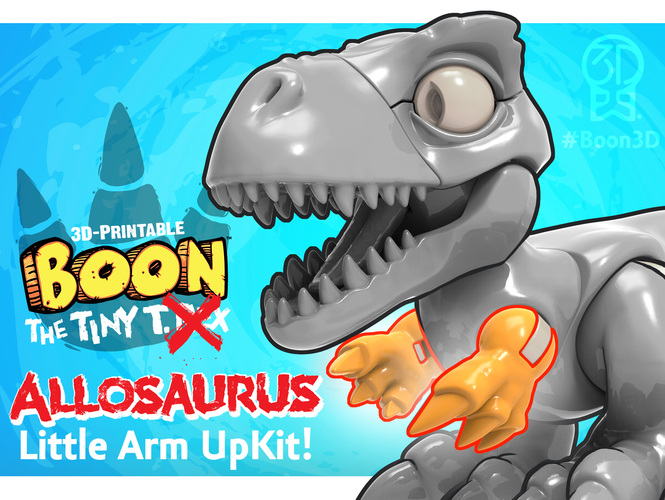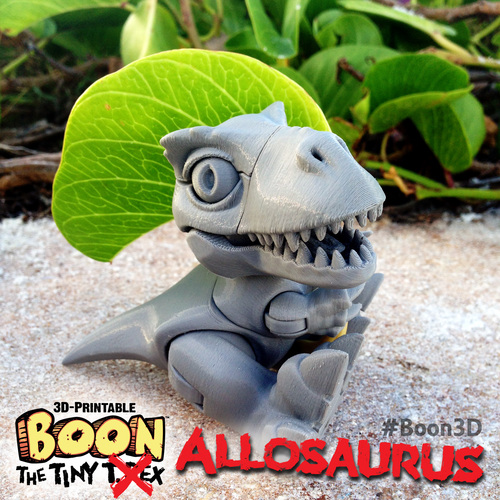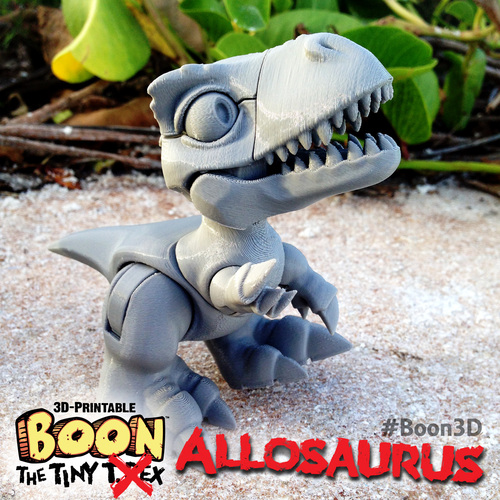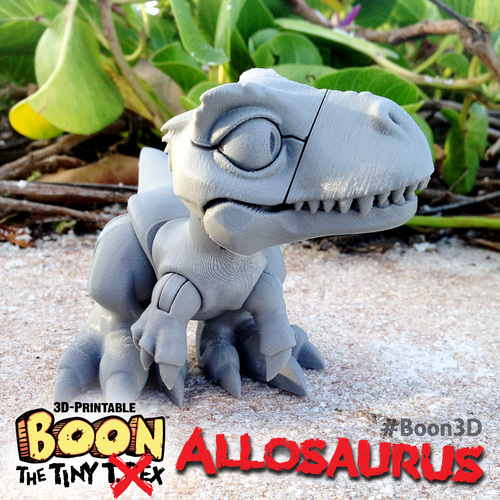 Boon the Tiny Tyrannosaurus Rex has got his first UpKit! - Now he can be magically transformed into an Allosaurus thanks to the triple-digit claws contained in this Pinshape post. Just print these extra pointy paws, clip on the shoulder pin, and now you're ready to insert said pin into the shoulder of the newly formed BOON: The Angry ALLOSAUR! ...Or whatever. - Enjoy his improved grip strength, counting ability, and back-scratching prowess!
This UpKit does require the Boon base figure which is available athttp://www.3dkitbash.com/.
More Free UpKits are on the way! - To stay ahead of the game, please join us on Instagram to see all the (fairly) up to the min. development shots. Use #Boon3D to share your Boon pics with the crowd.
Finally, please join our mailing list on 3DKitbash.com to get news and promo codes as they happen. Thanks guys! ~Quincy
https://youtu.be/9617tzWmfkk ...Time Lapse of full Boon model being printed on a MakerBot Replicator 2.
https://youtu.be/AQZDx0ee1Ac ...Me detailing the assembly process of a full Boon model.
Boon_Allosaurus_UpKit1_3DKitbash.stl
1.5 MB