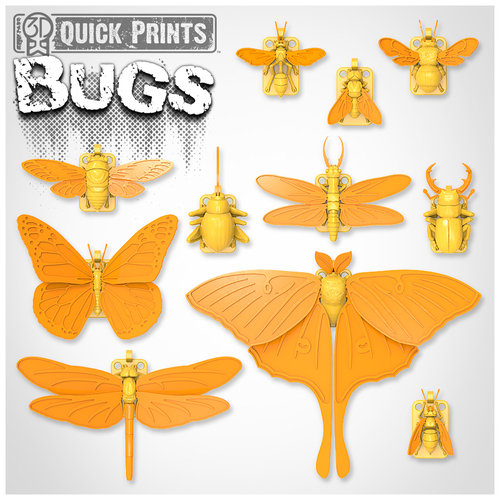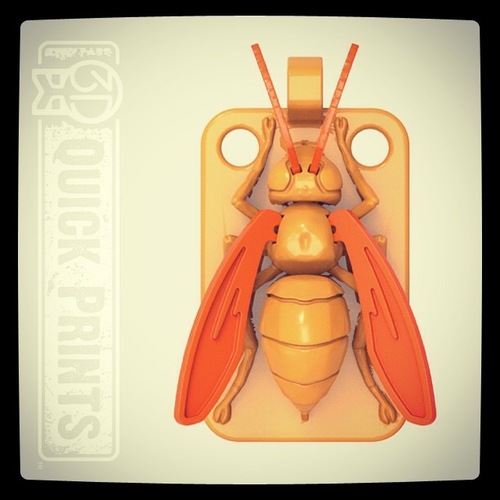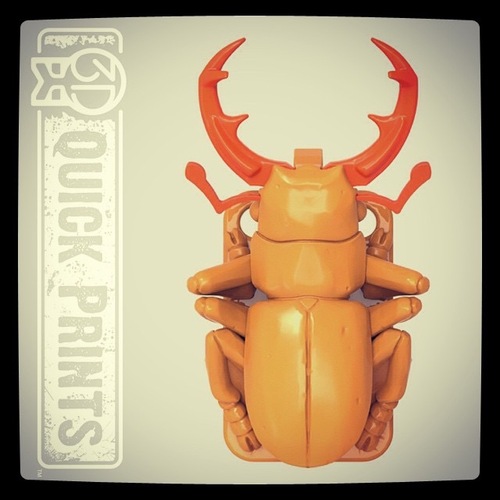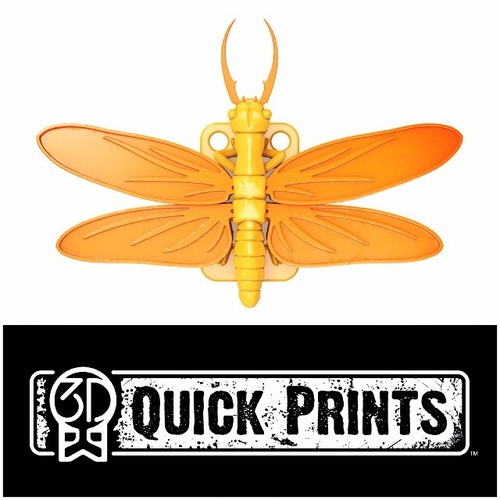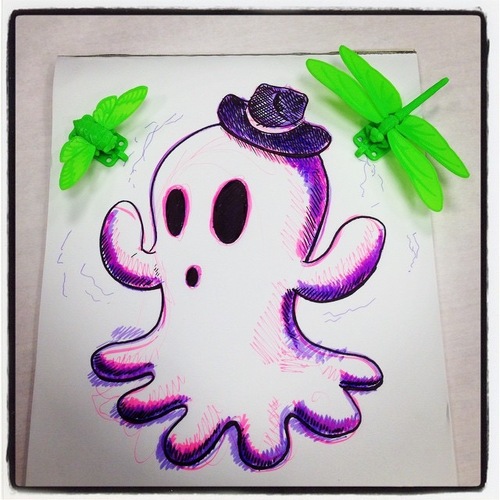 In this kit full of bugs by 3DKitbash.com, you'll get 11 fast-printing, support-free insects! Each bug is a separate 3D model and prints individually. Most of the bugs print in about thirty minutes. The larger bugs (Dragonfly, Monarch Butterfly, and Luna Moth) print in under an hour, and they're worth the wait! The insects' bodies each print attached to a display chip and the winged bugs' wings print as separate parts that clip into the bug's body.
These are the bugs that are included in this kit:
Acorn Weevil
Housefly
Wasp
Bumble Bee
Cicada
Dragonfly
Monarch Butterfly
Stag Beetle
Dobsonfly
Luna Moth
BONUS: Hornet
If you like these Bugs, check out 3DKitbash.com's 3D Printer Test Kit and GRAPHICA. These two kits also contain multiple small, fast-printing chips. Visit 3DKitbash.com for more support-free, premium designs for 3D printing! By downloading 3DKitbash models, you agree to our license terms. Click HERE to read 3DKitbash's license agreement.
LunaMoth_PartSet1_Right_3DKitbash.stl
8.33 MB
AcornWeevil_FullSet_3DKitbash.stl
6 MB
Housefly_FullSet_3DKitbash.stl
4.49 MB
Wasp_FullSet_3DKitbash.stl
4.5 MB
Bumblebee_FullSet_3DKitbash.stl
5.11 MB
Cicada_FullSet_3DKitbash.stl
6.75 MB
Dragonfly_BodyOnly_3DKitbash.stl
4.92 MB
Dragonfly_PartsOnly_3DKitbash.stl
6.08 MB
StagBeetle_FullSet_3DKitbash.stl
5.5 MB
Dobsonfly_FullSet_3DKitbash.stl
7.75 MB
MButterfly_FullSet_3DKitbash.stl
11.5 MB
LunaMoth_BodyOnly_3DKitbash.stl
8.38 MB
LunaMoth_PartSet1_Left_3DKitbash.stl
8.33 MB
LunaMoth_PartSet1_Right_3DKitbash.stl
8.33 MB
LunaMoth_PartSet2_Right_3DKitbash.stl
7.48 MB
Hornet_FullSet_3DKitbash.stl
4 MB
0 DISPLAY - 2.5x3in - 3DKitbash.stl
10 MB