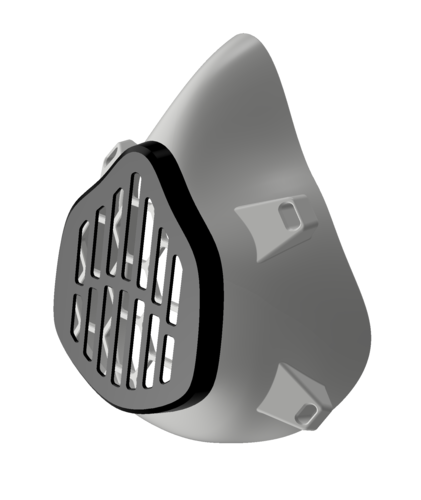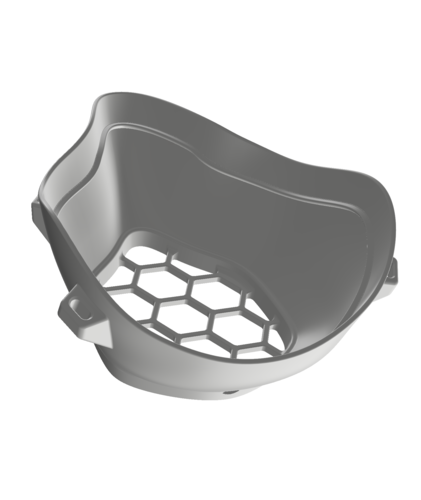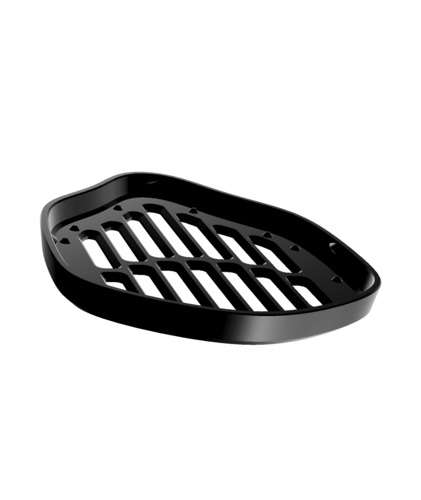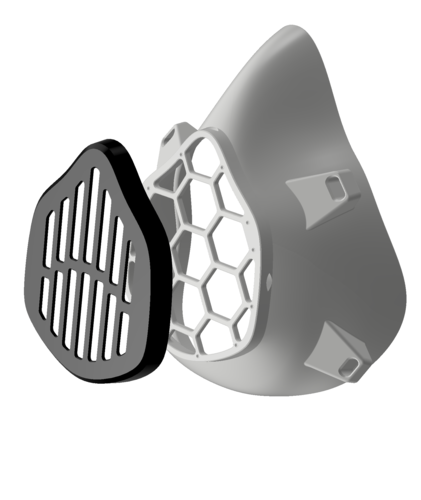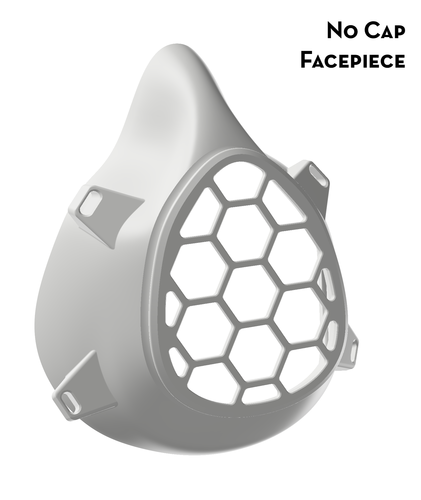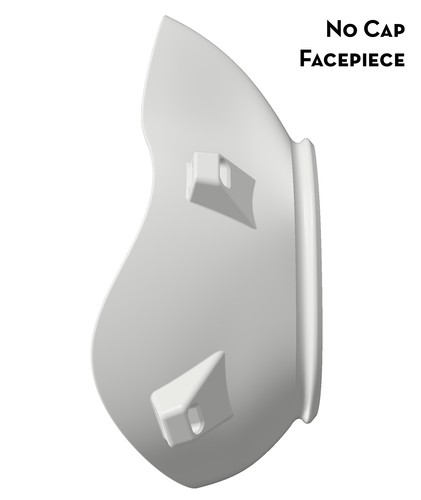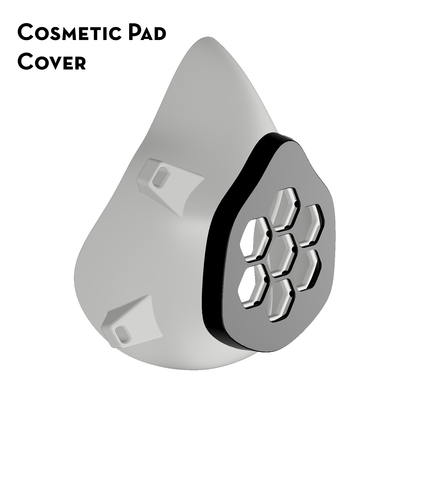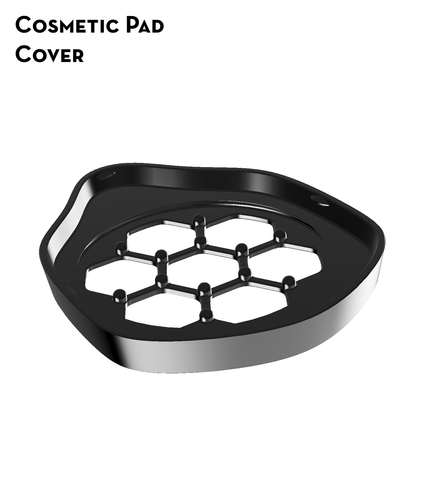 No Prints Yet

Be the first to upload a Print for this Design!
2 pieces only (plus an optional head strap for the rubber band)
3 hour (2.5hr for thin-wall version) print time (Prusa i3, PETG, 0.3mm layer, 20% infill, 3 perimeters!)
Requires some form of a gasket on the inside edge for a good seal. Window seal works great. Silicone bead does too. Model contains a small ridge for easier alignment of the seal.
0.5 to 1 mm filter thickness - designed to be used with cloth, nano fabric or other types of thin filter materials.
The filter needs to be roughly cut to size. Snap-on filter cover holds it in place and creates a reasonable seal around the perimeter.
UPDATE 9/4/2020:
Added a thin-wall version of the facepiece (still fits the same filter caps). 1.2 mm uniform thickness of the wall yields 3 3 perimeters on printer with 0.3 mm nozzle. Reduced print time (to 2 hrs), material cost and weight. Durability in PET-G seems sufficient.
UPDATE 7/4/2020:
A second option for the filter cover designed for a round (57 mm diameter) foam cosmetic pad as a filter. The pad circumference needs to be pushed into the groove to fit and create a sufficient seal.
A third option added per suggestion from Mr. Calin Caparu - An alternative facepiece without a filter cover. Fabric- or paper-based filter is wrapped around at least 1 cm and secured to the mask via rubber band, which should be tight in the corresponding groove around the air intake. Apparent pros: Single piece, no worry of losing the cover, no possibility of bad fit between the facepiece and the filter cover due to different printing margins. Apparent cons: Needs a suitable rubber band, requires a larger piece of the filter.
______
This is my take on the facemask. There are plenty of other models on Thingiverse and around the internet, but I usually had issues with:
Long print time
Too much bulk
and most importantly
Very hard to breathe with a good seal!!
Full disclaimer: THIS IS NOT TESTED FOR PROTECTION!
The protection certainly varies depending on the filter used. The main purpose of this mask is a disposable mask replacement that is relatively convenient to wear and breathe in for a longer period of time.
Let me know if you need a modified size! I can also model in accommodation for glasses if needed. My glasses work with this mask fine.
Stay safe!
Facemask_facepiece_thinwall.stl
9.03 MB
Facemask_filter_cover_cosmetic_pad.stl
1.37 MB
Facepiece_no_cap.stl
9.72 MB
Facemask_filter_cover.stl
1.42 MB
Facemask_facepiece.stl
9.32 MB