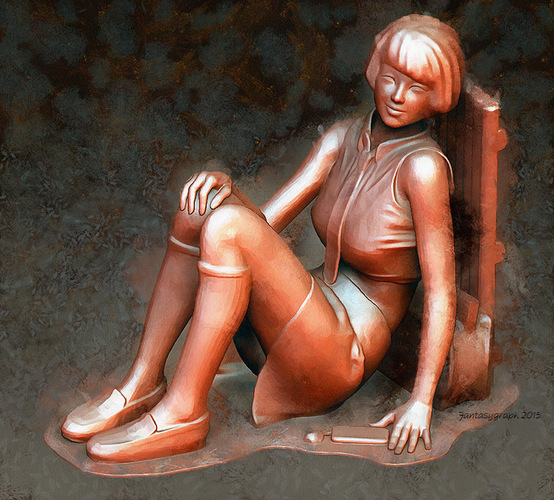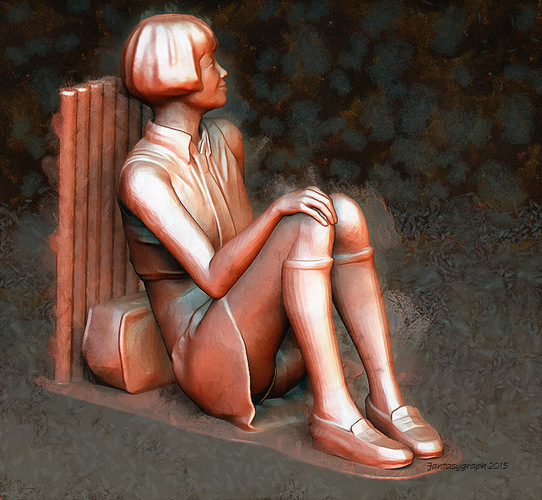 EDIT 8 july2 015 : Click to see the TimeLapse of the printing
Shizuko mean 'the quiet child' in japanese. She's the typical japanese schoolgirl inspired from classic Seinen manga.. with all the kit : short skirt, schoolgirl uniform, cellular with Totoro mascot... even a little Ecchi.
I wanted a quiet scene. a schoolgirl which sits under the cherry trees in bloom. Unfortunately, the tree was too complicated to do to stay in my niche of printing 'support free'. When i created her, I made two versions of this model:  this one and another one that is more in the 'kill bill' movie style (girl with katana : edit 12 july 2015 , she's online )... perhaps, i will upload it later... ;)
Truly Optimized for FDM printers - No support Needed... (recommanded 0.15-0.2mm layer with the original scale, 2 perimeters, 10% infill).
beware, it's a big figurine at the original scale (L 135mm X H 110mm X W 86mm).
shizuko_quiet_final.stl
8.94 MB