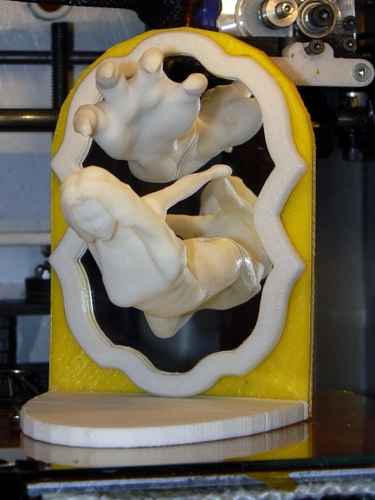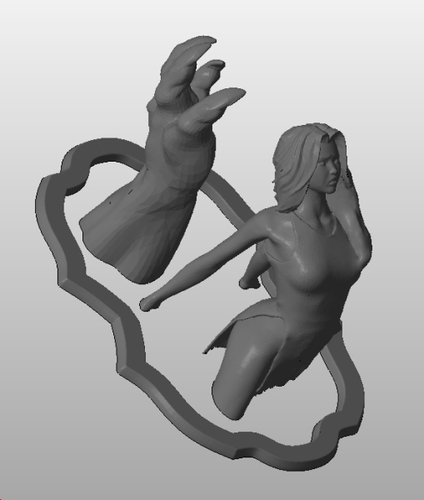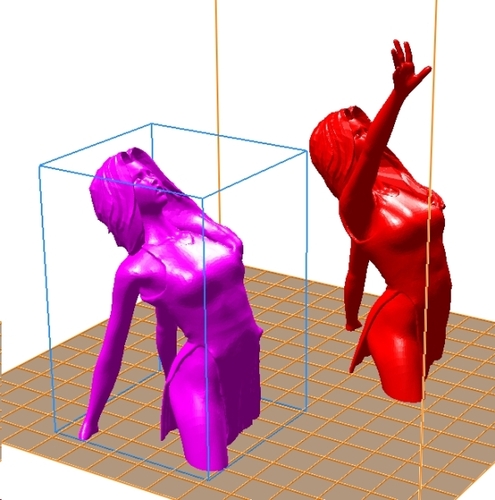 It's a derivative of 'The Escape - thru the mirror'.
now, you can put a mirror border on any surface (like a thru mirror) and stick the demon hand and the girl escaping in the position you want. you can print each parts one after another (more easy, if you want to change the color of your filament and/or the parameters for each part )
I add a second 'demon slave girl' in the stl package. Now you can chose between the old pose (with 1 arm behind, more difficult to print) or the new one ( 2 arms behind, easy to print). 
As usual with my models, truly Optimized for FDM printers - No support Needed
escaping_slave_1.stl
16.7 MB
escaping_slave_2.stl
6.55 MB
mirror_border.stl
1.91 MB