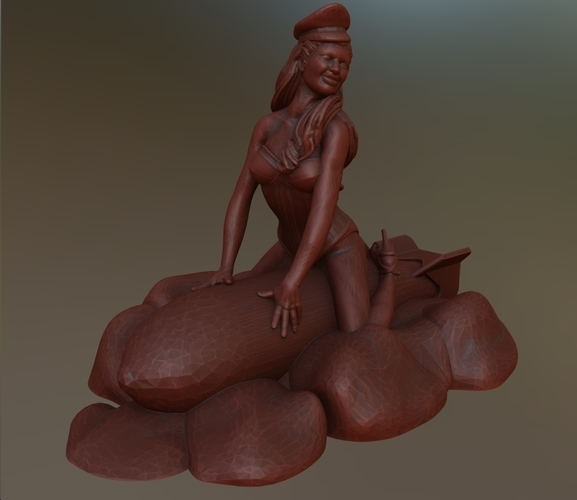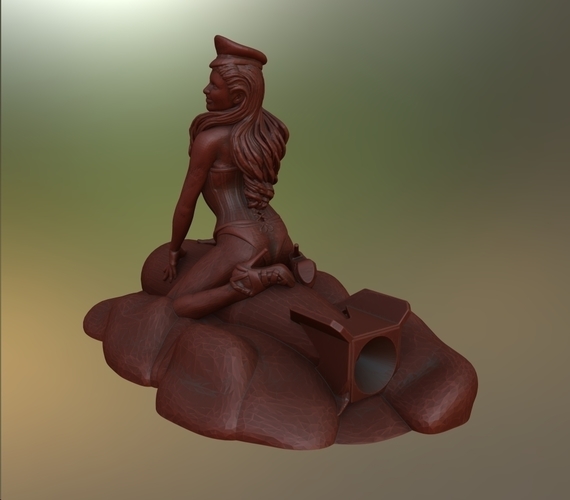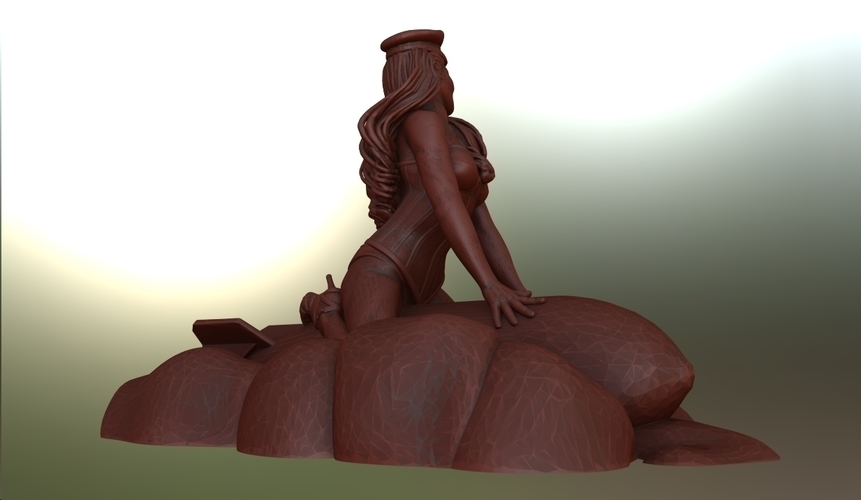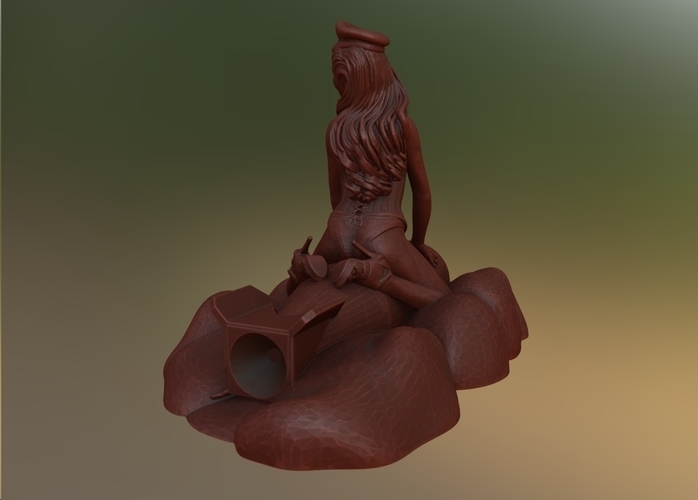 This model was asked by a donator who wanted a model in the spirit of the drawings that you can find on the nose of the B-17 Fortress and other bombers of the World War II. This is called Nose Art
It was an interesting work...with a special attention to the hair ( a model of the fifties style hair is a lot of job).. the almost mandatory bomb ridden by the pretty girl sits on a pile of clouds (.. I have progress to make in modeling of cloud ;) ) for reasons of stability of the printed model.
this model is huge...(like the same size than The Huntress ), so i put it in diagonal so it can be printed with a 150*150mm bed.
The size was necessary for a good print of some details like the high heels or the hair (beware if you scale down the model.. i did not test).
As usual, No support needed. This model was tested with ABS filament. The result can be different with PLA
Recommanded parameters : 0.2mm layer height, 2 perimeters, 10 % infill (with "Infill only when needed" checked) ..
RackMultipart20160305-4799-1nkytle.zip/final_pinup_v2.stl
35.2 MB