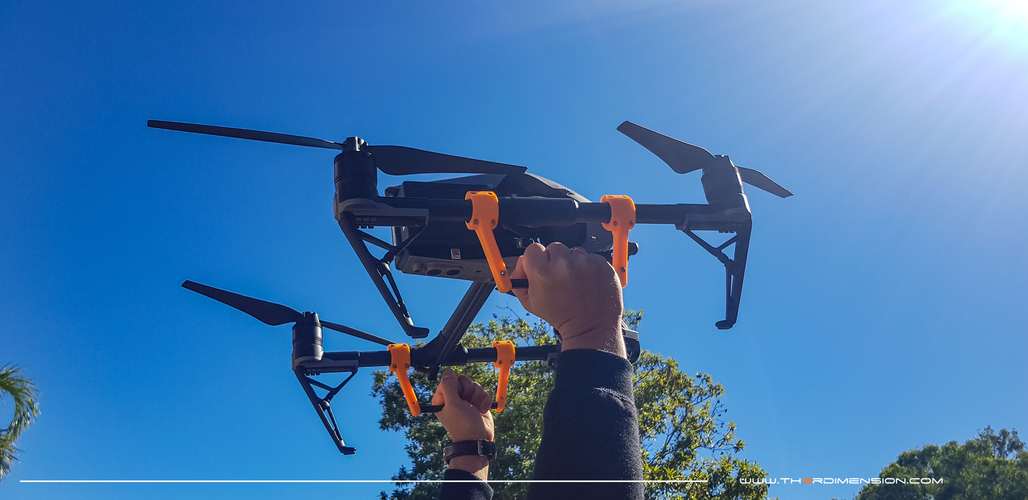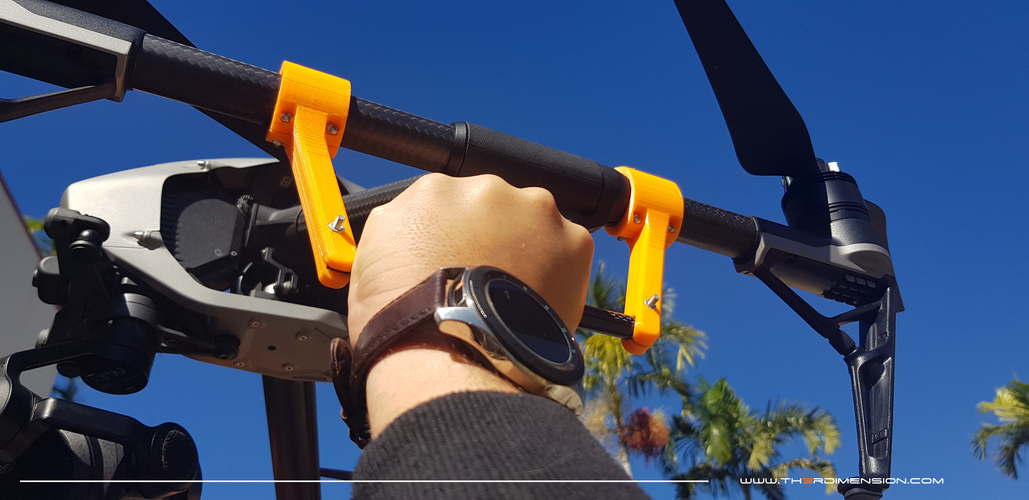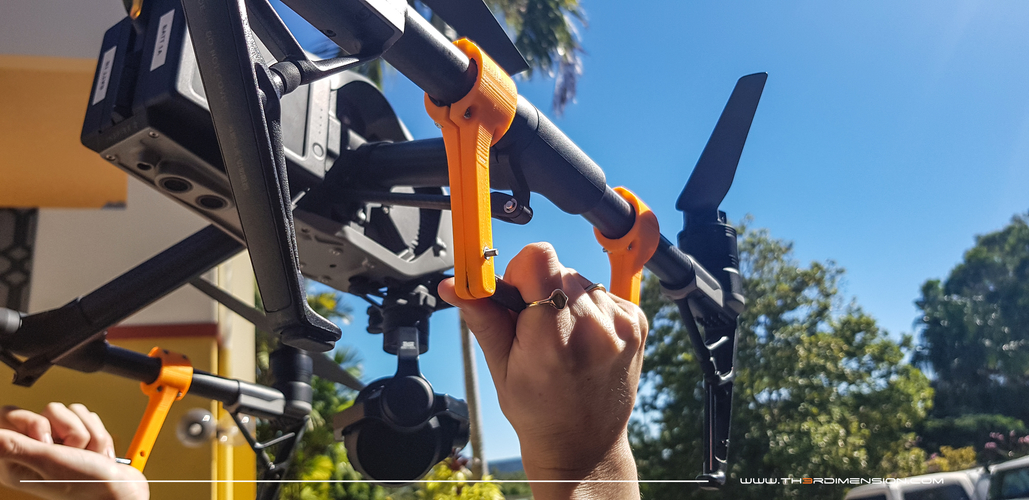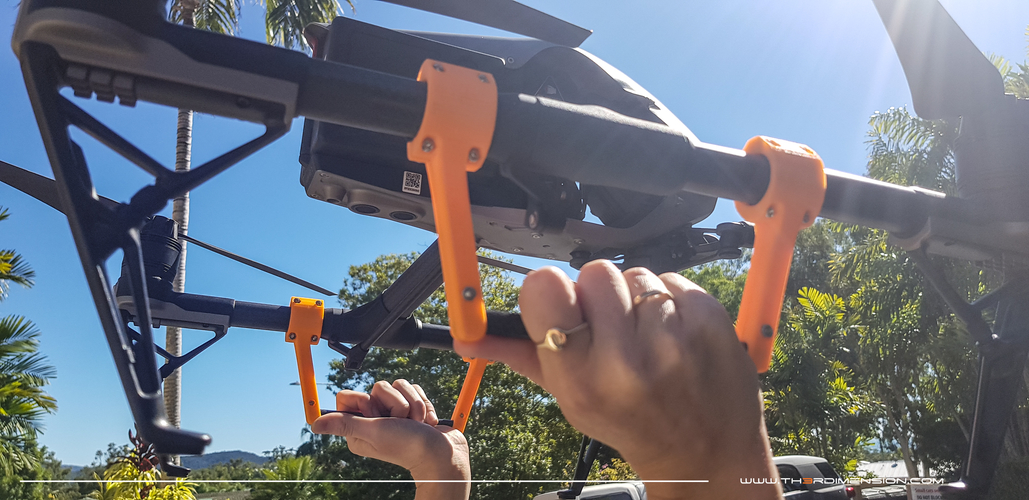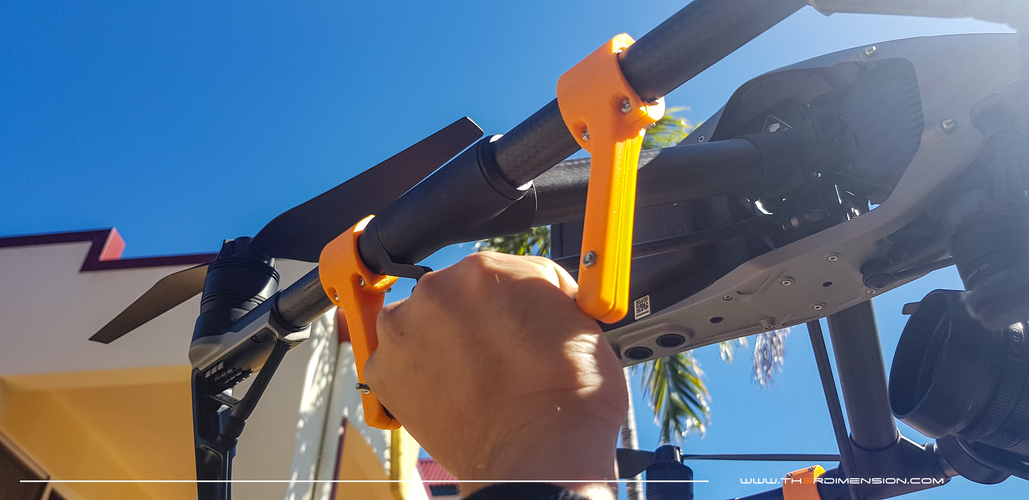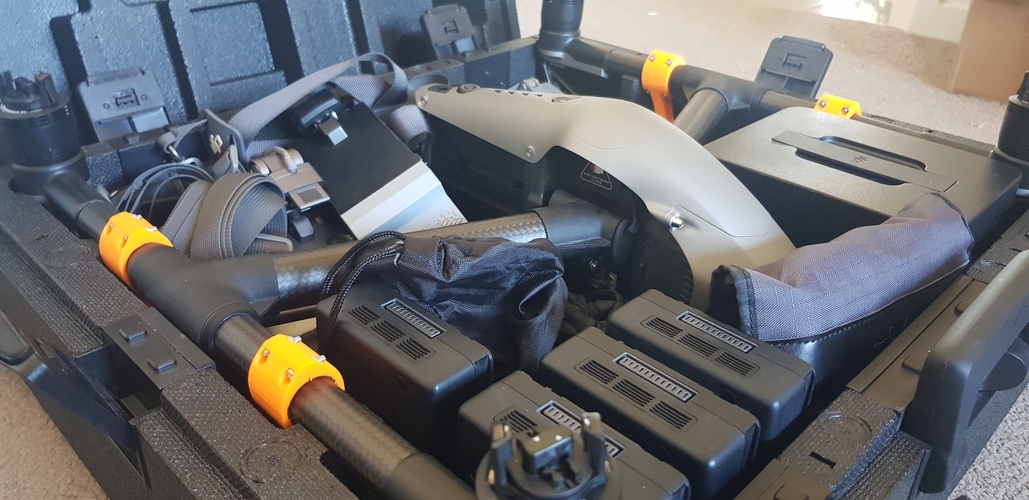 No Prints Yet

Be the first to upload a Print for this Design!
These Handles where design for anyone needing to catch there inspire 2, this might include operations flying from a boat, ice, rocky terrain or sand anywhere where there is not adequate room for landings or take offs. Owning my own media company based on the coast of Australia we often are required to fly from a boat. This sometimes can prove tricky with limited room for take offs or lands. I have been using these handles for well over a year now and can not flaw them. 
This design is actually the predecessors to my DJi Inspire 1 design which I have also posted on here. After flying the inspire 1 for many years with my handles we upgraded our drones to the Inspire 2. I then completed redesign these handles from the ground up new for the new craft.
Some important features to mention are that these are extremely light weight and sturdy (If printed right) so they do not affect flight time. They are also designed so that they do not obstruct the vision of the camera. When the landing gear is raised they cannot be seen in the vision of the camera. They have also been design to permanently stay attached to the drone and fit in the stock standard case which comes with the Inspire 2.
Parts Needed:
2 x 10mm x 130mm carbon fiber tube
4 x Rubber or Heat shrink between the handle's and the i2 arms (I used a bike tube which worked great)
12 x 15mm M3 bolts
12 x M3 Nuts
Lock tight (just in case nothing comes lose)
Printing Settings:
- PLA, ABS OR PETG
- 70 - 100% Infill
- Print Speed 30-40%
- Print facing down with supports
DJI Inspire 2 Catch Handle Left.stl
198 KB
DJI Inspire 2 Catch Handle Right.stl
198 KB