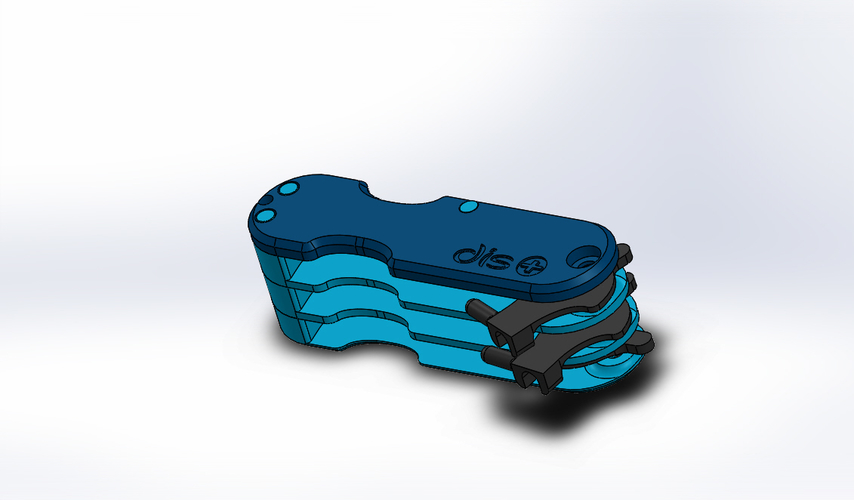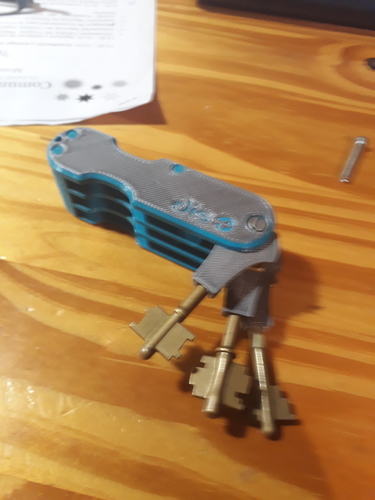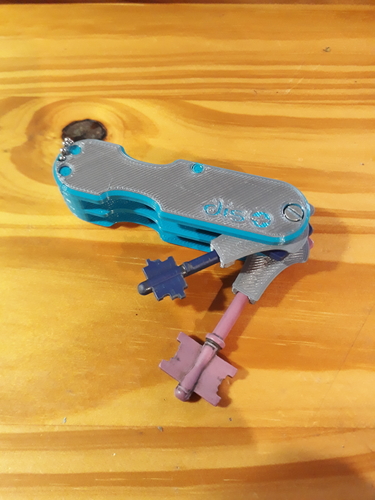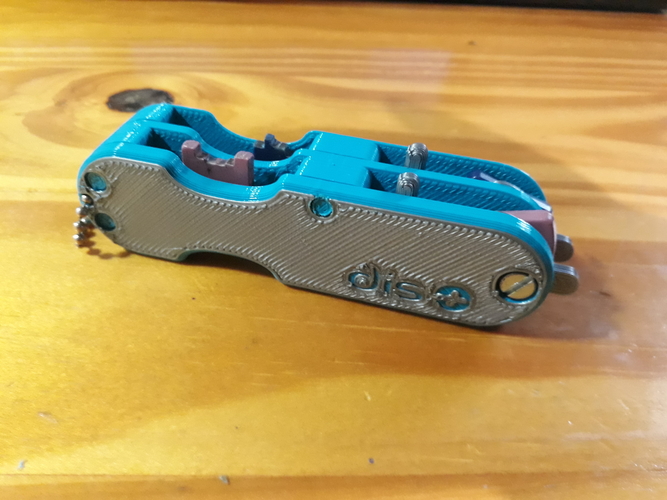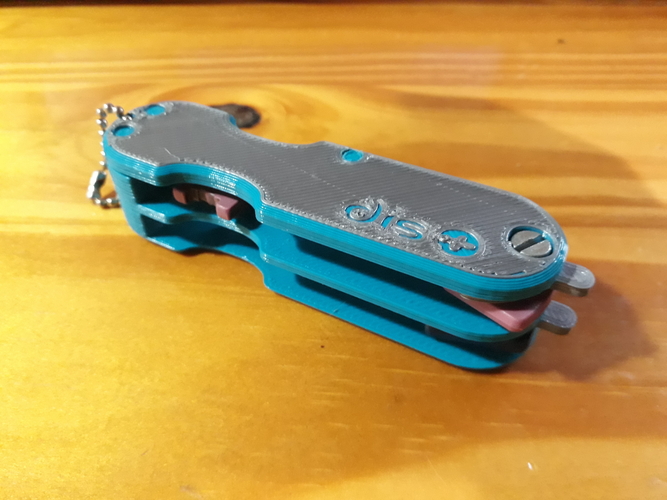 No Prints Yet

Be the first to upload a Print for this Design!
Se trata de un porta llaves con el estilo de las herramientas Victorinox pensado de manera modular. 
Se puede armar para utilizar con la cantidad de llaves que sea necesario. Próximamente agregaré piezas internas con alturas variables para utilizar con llaves de mango ancho como las de un auto.
El ensamblado se realiza colocando una "pieza externa porta llave", luego la cantidad de "pieza interna porta llave" que sean necesarias, y finalmente la "Tapa porta llave".  A su vez, cada llave va acompañada de un "agarre llave", que sirve para sacar la llave con facilidad y funciona como arandela.
El tonillo necesario es M4 junto con su tuerca. El largo dependerá de  la cantidad de llaves.
El diseño se realizó pensando en pacientes con dificultad de movimiento en manos, ya que además de organizar las llaves en un objeto mas grande y manipulable, el mismo llavero sirve como palanca para hacer mas fácil girar la llave. 
Ayudanos a compartir!
Podés ver mis trabajos en:
Facebook: /dismasadaptaciones 
pieza externa porta llave.STL
132 KB
pieza interna porta llave.STL
137 KB
tapa porta llave.STL
171 KB