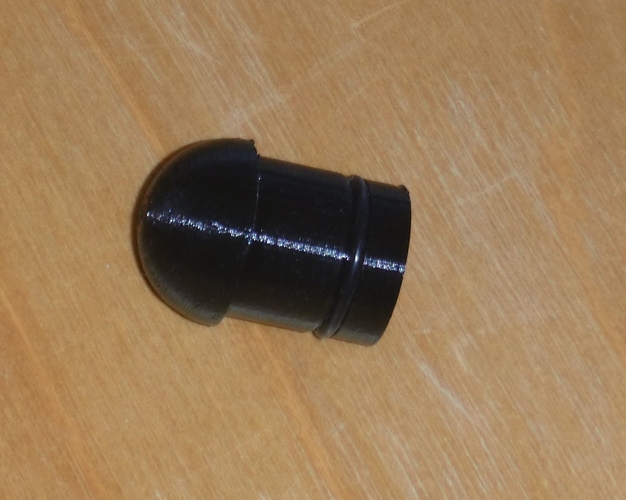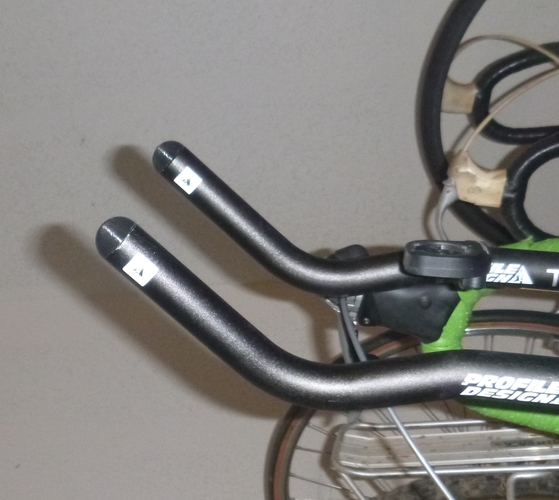 The bar plugs that came with my Profile Design™ aerobars fit a little loosely and are always getting knocked off. The other day, one vibrated out while I was descending a steep grade. (I was not going to stop and climb back up the hill just for something that was going to fall out again. These plugs are available from Profile Design but I have to assume the replacement will fall out just as readily as the originals.
So, instead, I came up with this replacement design in about 3 minutes using Fusion 360.
While specifically designed for Profile Design aerobars, it may also fit other brands of aerobars. Your mileage may vary.
This object has a 90 degree overhang and normally would require supports. Rather than using supports generated by the slicer, I incorporated a slitted shroud into the part design. This will print faster and uses less filament. Just break off the 4 shroud pieces to reveal the part.
An #016 o-ring (1/16" cross-section, 5/8" I.D) is fitted into the slot in the base (see photo.) This will keep the plug firmly in place in the handle bar.