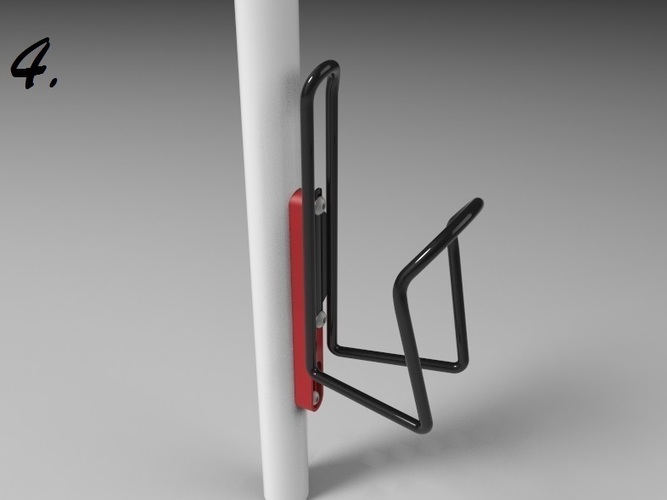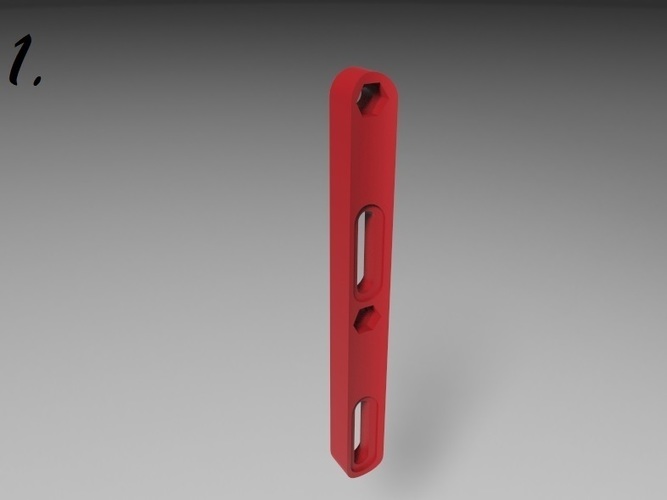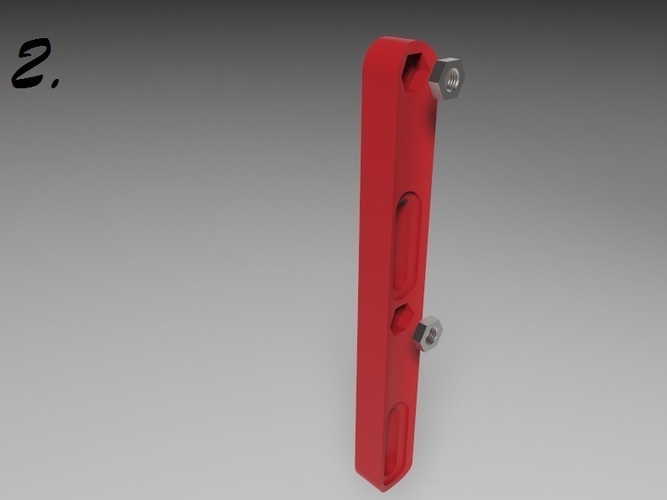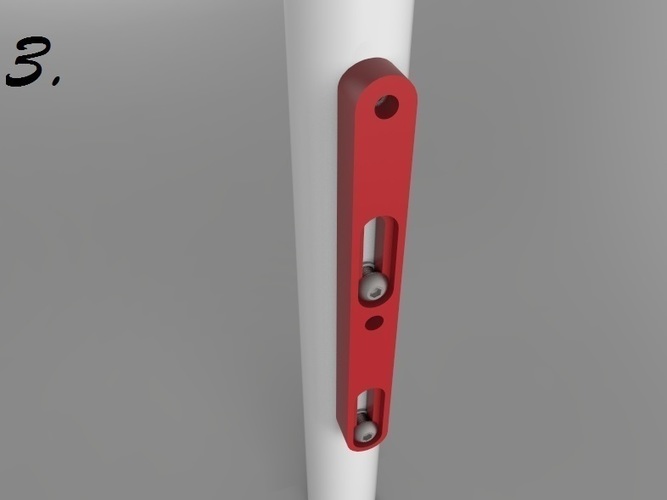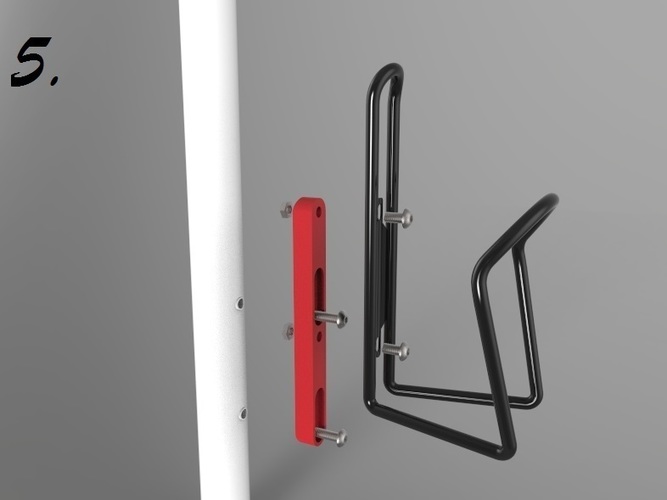 I really wanted to create thing that will help community and increase ride comfort. For a long time I was thinking about some non-creative Iphone holder. After days of emptiness in my head I approached the problem from another angle. Working as bicycle mechanic I encountered many problems. One of them was bad placement of braze-on mount for bottle cages. Knowing that there is a very simple way to relocate those holes using simple bracket, I created one. From now on you won't have problems with bottle cage being too low or too high. Or bottle being jammed inside two tubes with sharp angle.
You only need to download the file, print it and supply it by 2 sets of 2 screws plus two nuts. And in result you get up to 55 mm of displacement. I provided 3 different sizes for 3 different diameters of your frame's tubes. 28.6 mm, 31.8 mm and 34.9 mm.  
What you will need in detail:
1.   Printed displacer body.
2.   2 x M5x10mm screw with socket button head screw
3.   2 x M5x15 or longer screw with socket button head screw
4.   2 x M5 Hex nut (thinner than 5 mm)
5.   Bottle cage
Instructions.
1.   Measure your Frame diameter and print displacer body according to measured diameter.
2.   Push M5 Hex nuts into hex slots (pic. 2)
3.   Place the body on frame and mount it on braze-on mount using M5x15 or longer socket button head screws. Place it in required position and tighten screw to about 5 nm.
4.   Screw in the bottle cage into holes with hex bolts inside using M5x10 socket button head screws. Tighten them to about 5 nm.
5.   Consider it done! You can use M5 washers if you need, there is space left to use them optionally.
I highly encourage to print it and share your ideas for improvement! Unfortunately I do not posses 3D printer to test it.