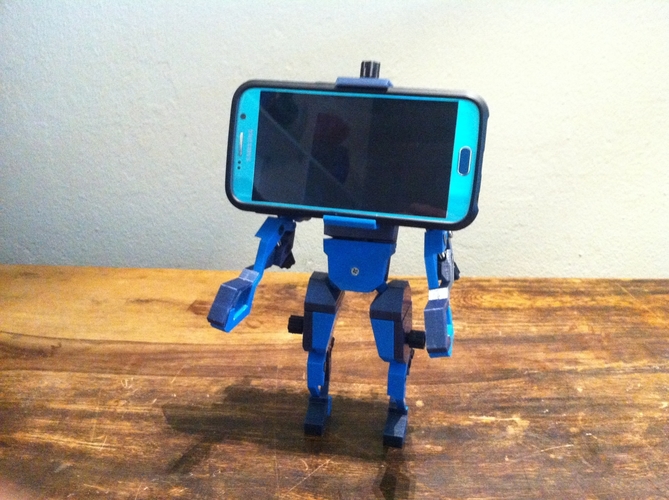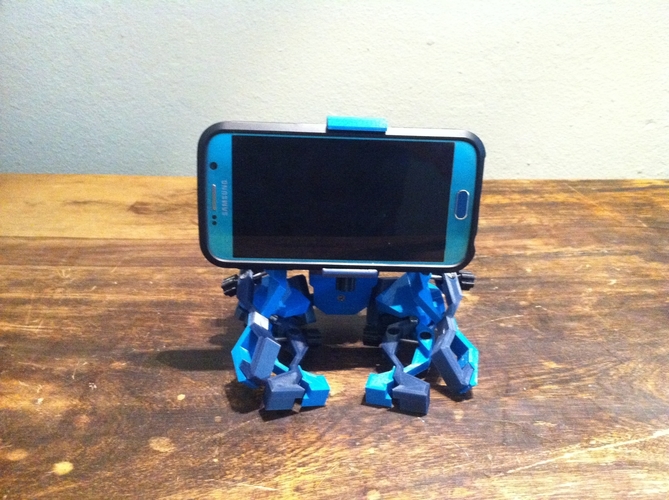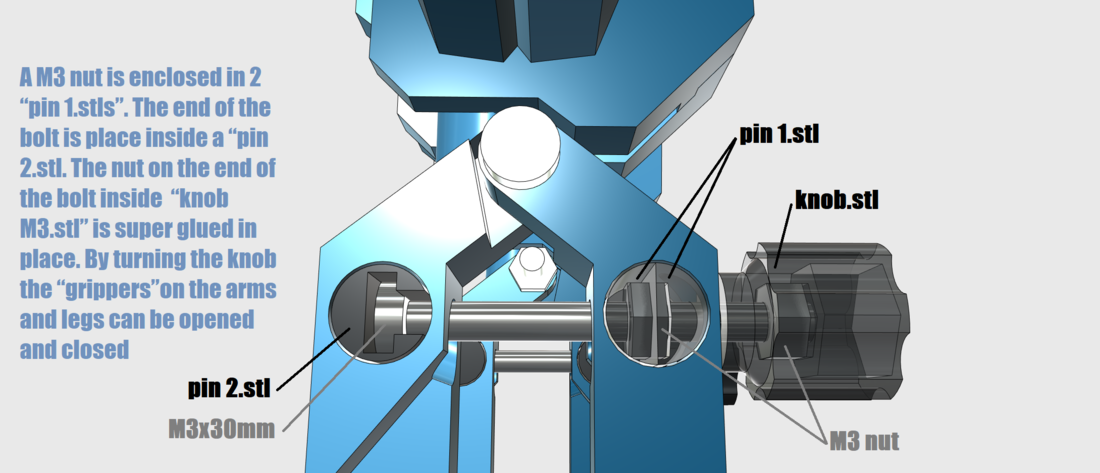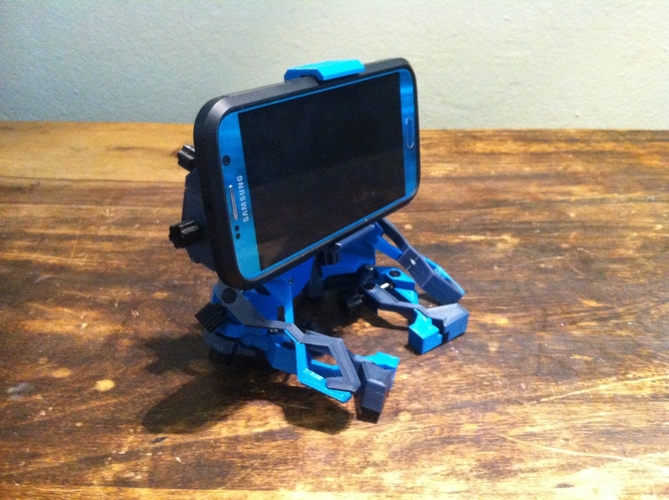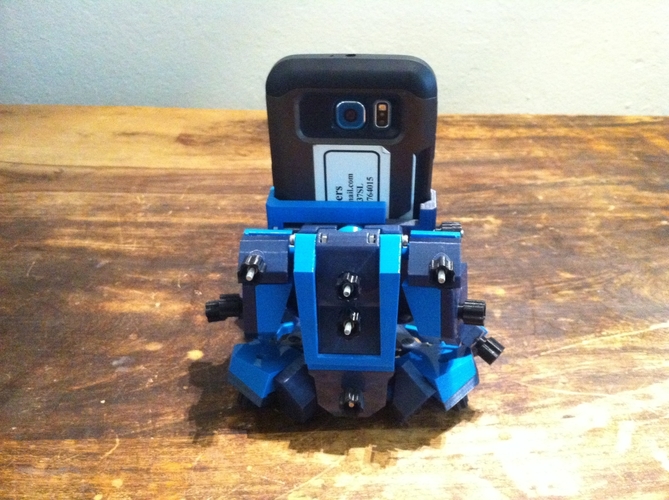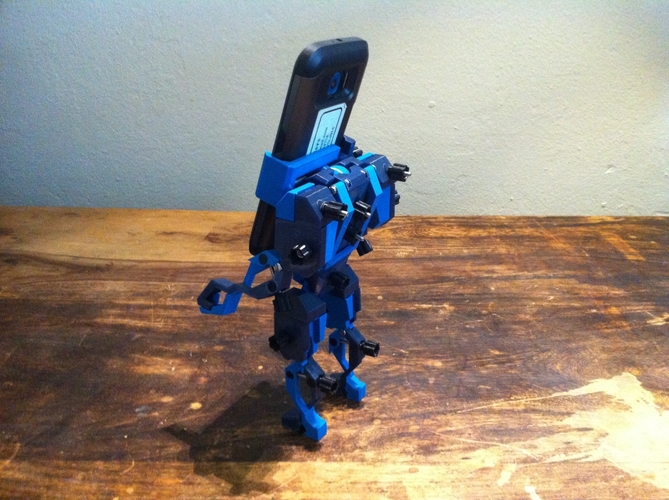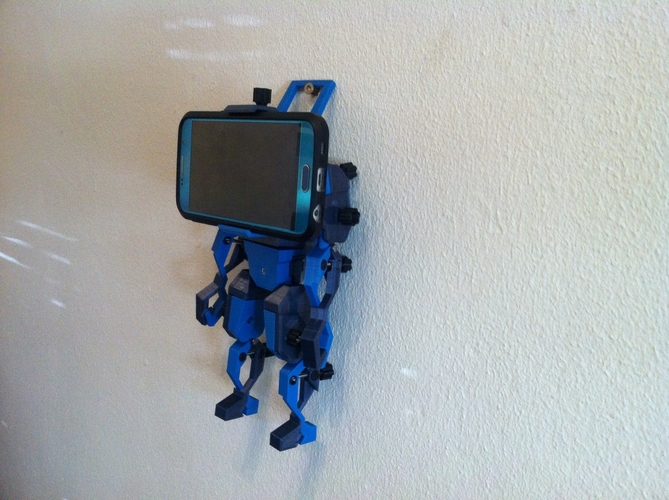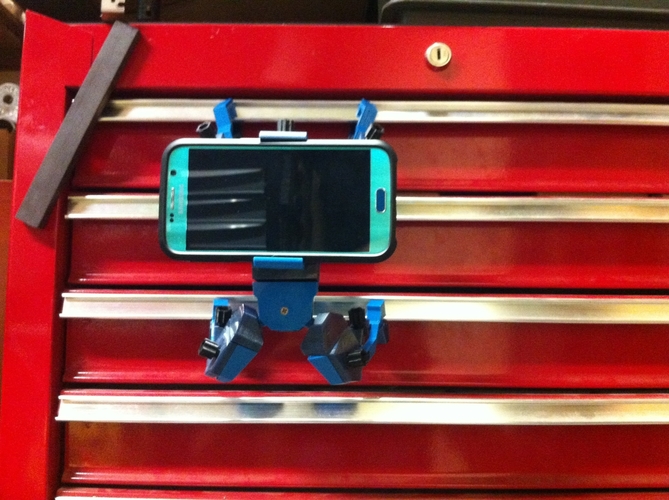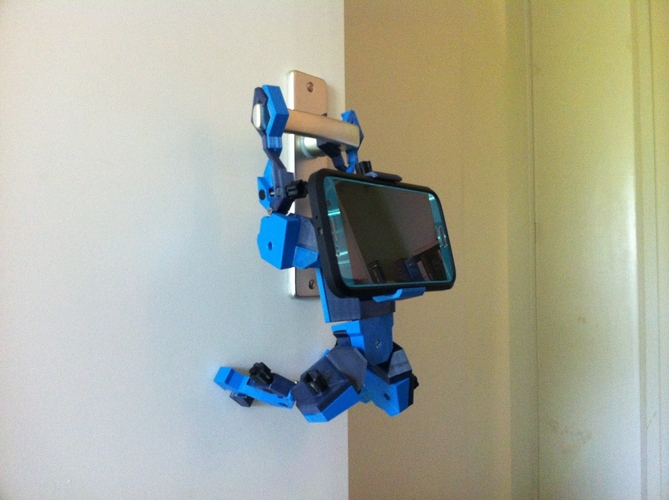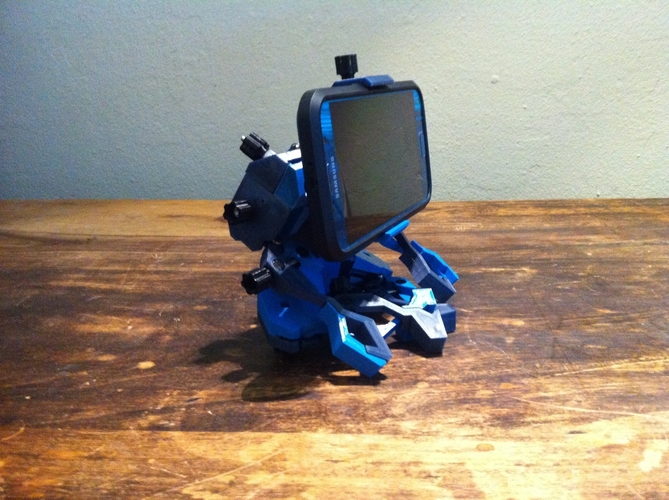 For a newer and improved version on my own website, go to https://www.designuitinspiratie.nl/phone-head/
-----------------------------------------------------------------------------------------------
Phone Head is an universal phone holder in the form of a robot body.
His joints can be fastened in various positions. This way the phone holder can be made fit to hold on anything :-). Also he can sit as a human or hang on to something as a monkey :-). His hands and feet can be opened and closed for gripping stuff. On his back he has an bracket so you can hang him on the wall on a nail or something :-)
"pin 1.stl" & "pin 2.stl" are printed in 0.1mm resolution and very slow with a lot of cooling in PLA. The other parts are printed in PET-G, 0.2mm resolution.
To assemble pin1 & pin2 please see picture.
parts list:
-9X M3x30mm bolt (although I used some 40mm instead because that was what I head)
-6X M3x20mm
-4X M3x15mm (but I just put in 10mm ones. The bolts made their own treats :-) )
-18X M3 nut
-6X M3 washer (optional)
-1X M4 treated rod 96mm. (Length depend on phone dimensions)
-2X M4 nut
if you have any questions, feel free to ask :-)
If you think I forgot something, feel free to comment :-)
upper right arm part B.stl
349 KB
upper body front.stl
811 KB
right arm part B.stl
575 KB
left shoulder part B.stl
257 KB
left arm part A.stl
104 KB
upper right arm part A.stl
377 KB
left arm part B.stl
570 KB
left shoulder part A.stl
782 KB
phone bracket part A.stl
106 KB
phone bracket part B.stl
16.1 KB
right arm part A.stl
100 KB
right shoulder part A.stl
787 KB
right shoulder part B.stl
257 KB
upper left arm part A.stl
377 KB
upper left arm part B.stl
349 KB