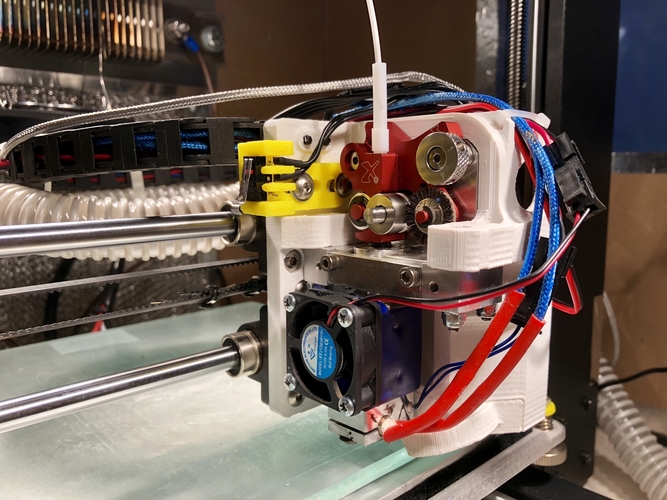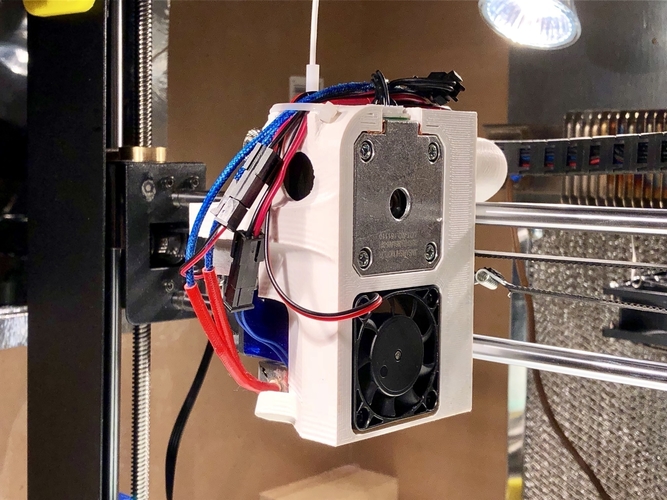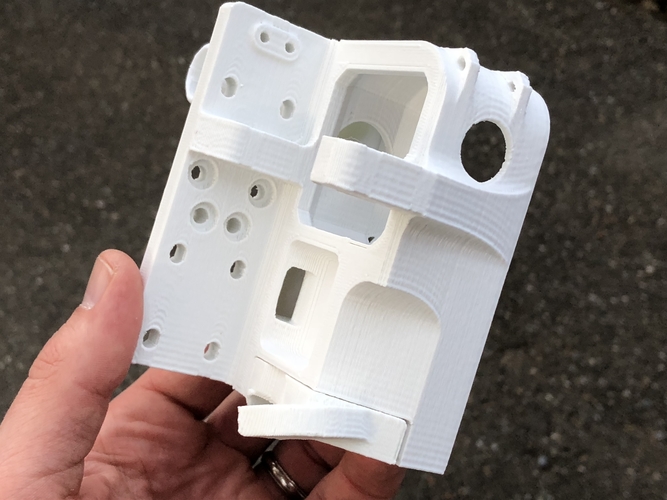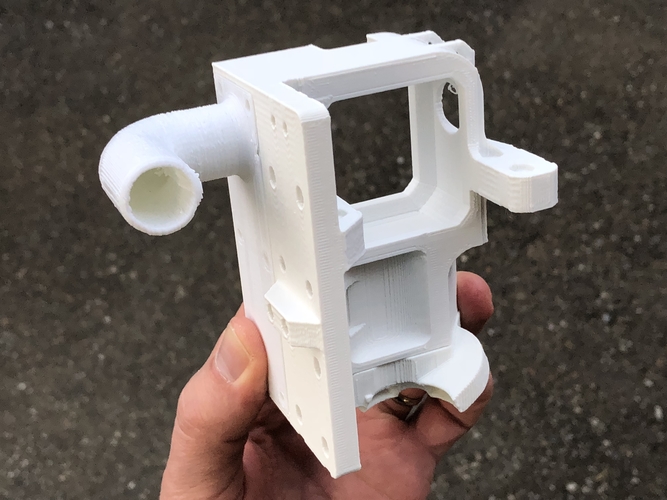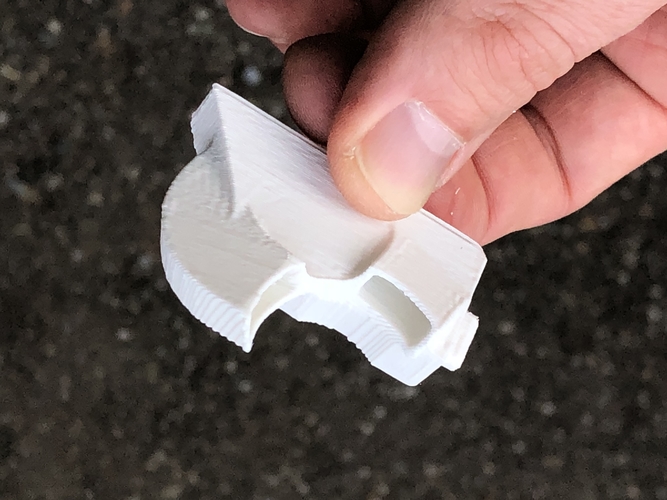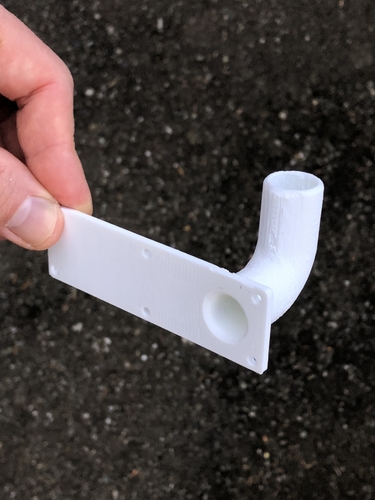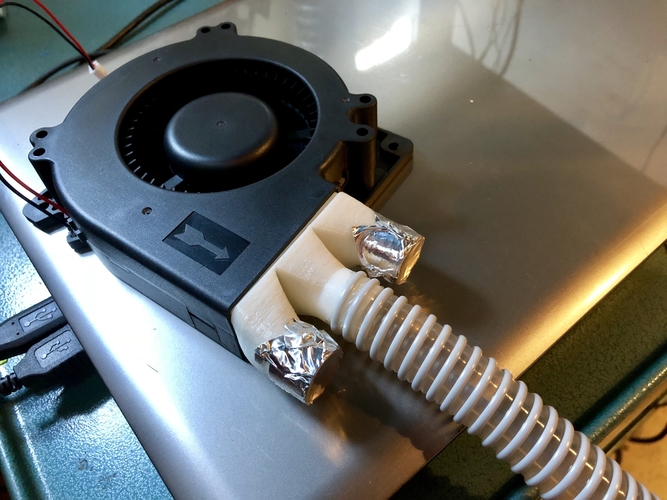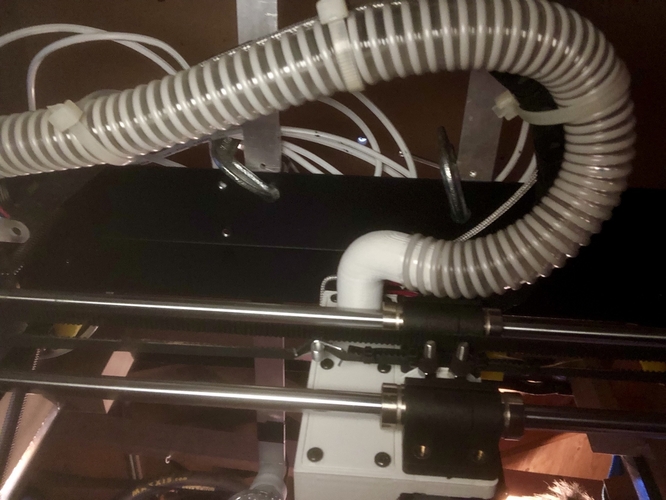 ****Beta - experimental****
This is a 3d printer X-axis stepper carriage for use with a Monoprice Maker Select, Wanhao Duplicator, Cocoon Create, etc, along with a Flexion E3D Retrofit kit and a E3D V6 Hotend.   The goal of this design is to print every possible filament, from soft TPU's, to common favorites like PLA, ABS, and nylon, all the way up to extremely high temperature filaments like polycarbonate and Ultem (PEI) using a heated chamber and integrated stepper motor cooling capability.  The head has an integrated part cooling fan with a modular nozzle component.
This is an experimental/beta release with very limited instructions.  Updates coming soon.
Hardware you will need:
Flexion for E3D Retrofit kit for E3D Hotend
Lots of nuts and bolts are required.  I haven't had time to list them yet.  More details coming soon.
For stepper cooling capability:
Cpap Tubing - 8' Heavy Duty - or any similar 3/4" (19mm) flexible tubing
BB104v1.0 Triple Manifold.stl
2.31 MB
BB100v1.0 Air Head.stl
589 KB
BB101v1.0 Dual Cooling Nozzle A.stl
126 KB
BB102v1.0 Rear Cover A.stl
276 KB
BB103v1.0 Microswitch Carrier.stl
22.8 KB