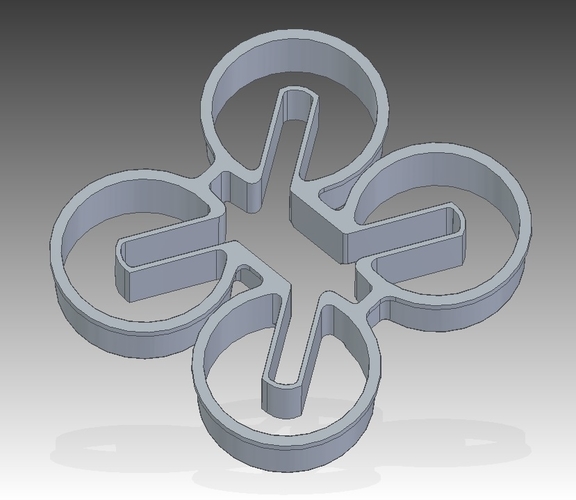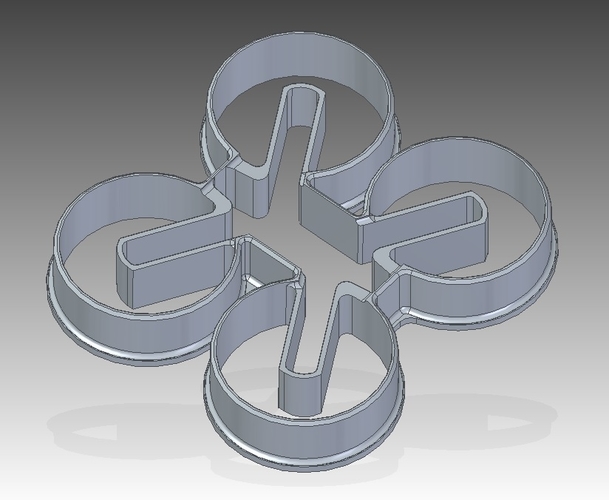 11/24/2018 Update:  Added a version 2 file with increased offset between the circular "props" and the frame impression.  The idea is for the frame to be just an imprint.  Previous version offset was too close, and the circular "props" would sever from the frame.
************************
Cookie cutter version of the ABS1-4DC mini-quad.
Modeled at full scale (180mm).  Scale down as needed.
Disinfect properly before and after use.
Birdbone Cookie Cutter V2.stl
649 KB
Birdbone Cookie Cutter V1.stl
649 KB