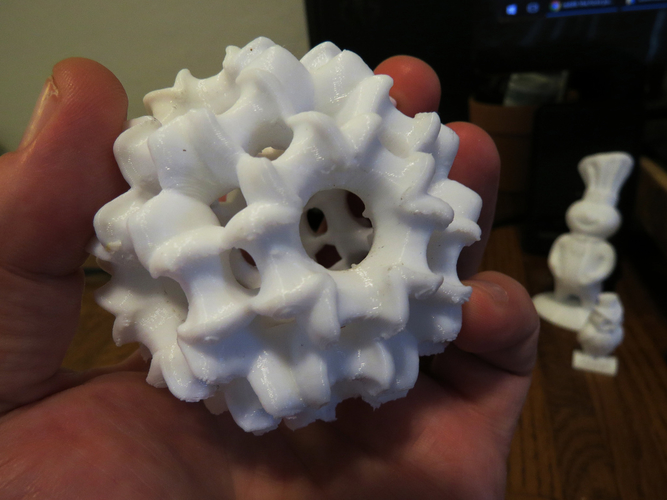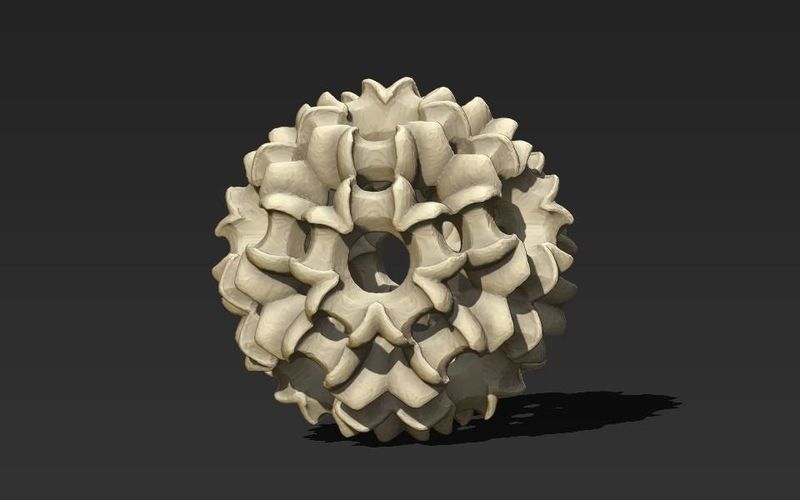 No Prints Yet

Be the first to upload a Print for this Design!
Summary This is an algorithmically generated, 3D fractal shape. A geometric curiosity. Print Settings Supports: Yes Resolution: .2mm Notes: I used auto-generated supports in Cura 3.2. Attached to Bed only, but it still had support at the top through the holes in the bottom. How I Designed This It's a little outdated now, but I made an Instructables on how to create 3D objects from 3D fractal shapes. http://www.instructables.com/id/Create-a-3D-printed-3D-fractal/
Instructions This is a fun, curious shape, intended for 3D printing. Another 3D fractal. This one reminds me of a flower made of apple cores. The STL is scaled at about 50mm per side on this one. The smallest wall thickness is approx 1.3mm, though that is more of a guestimate than any sort of true measurement. Total 3D Printer noob here, but I'm tired of watching from the sidelines. :) I'm currently working on a tutorial that explains how to use a handful of free apps to create an endless variety of similar shapes. I don't have my own 3D printer, which makes it difficult to test my process. Finally got a 3D printer and printer this out. Sliced in Cura 3.2, .2mm layer, generated supports with about a 70 degree overhang threshold. I just did the Support Attached to Bed option. This still got some good support up to the top through the bottom holes. Took a while to remove the supports, but not too bad.
Pollen_Holey.pgm.stl
4.72 MB