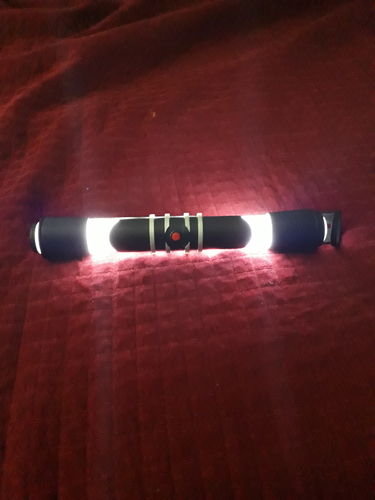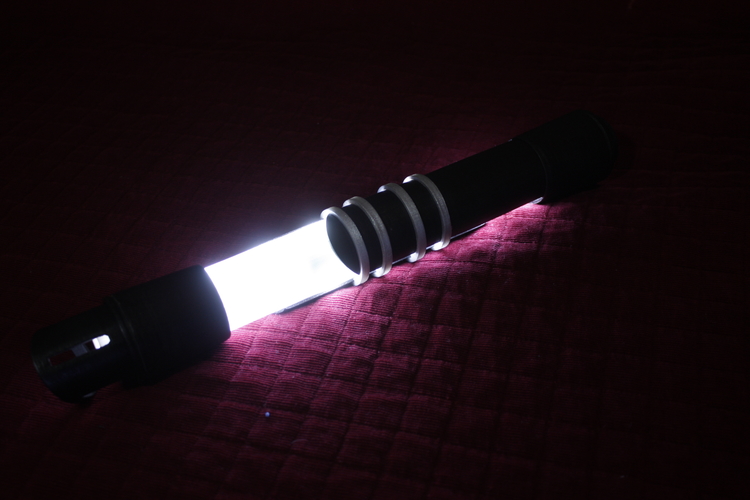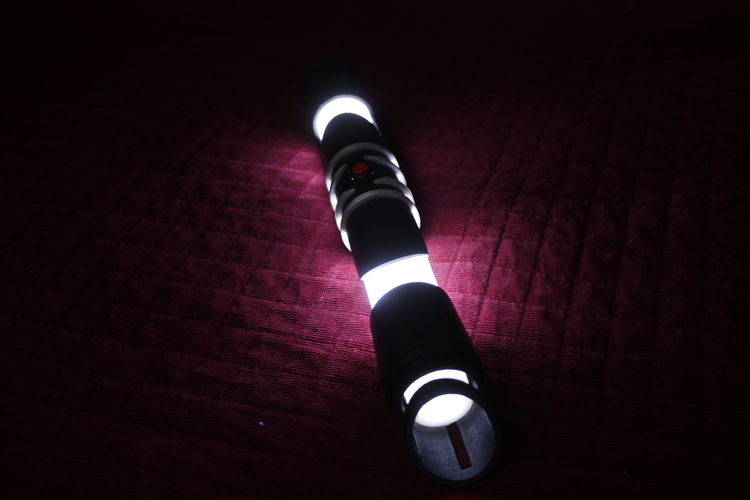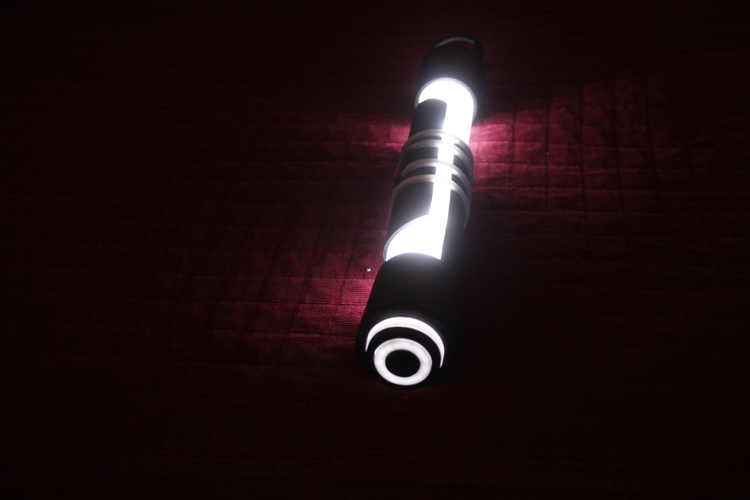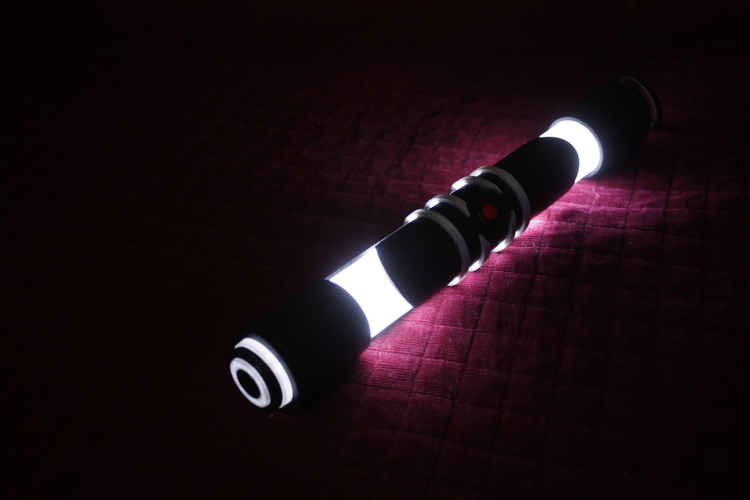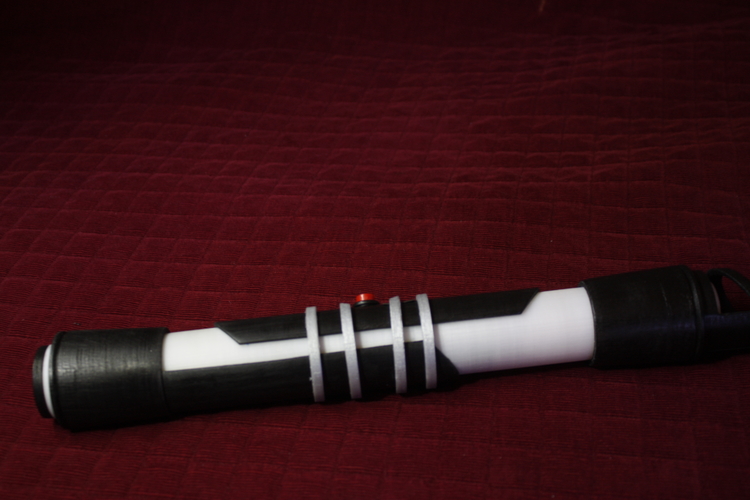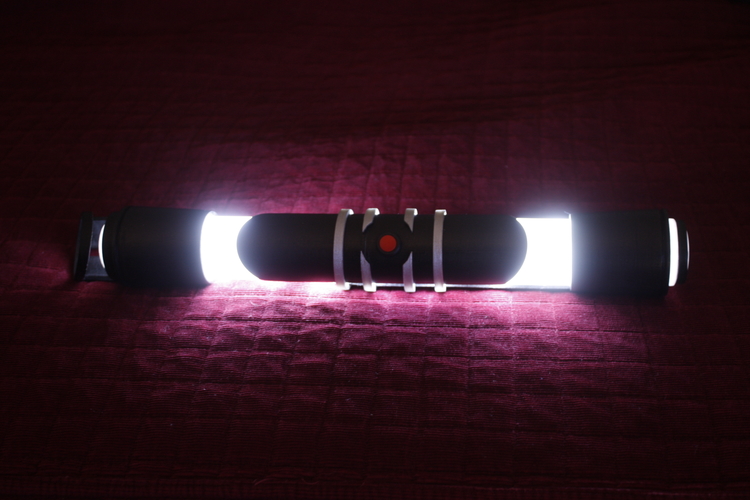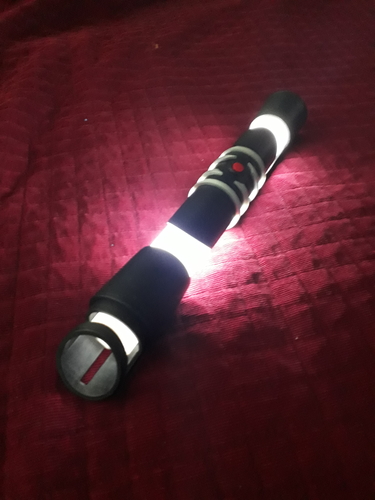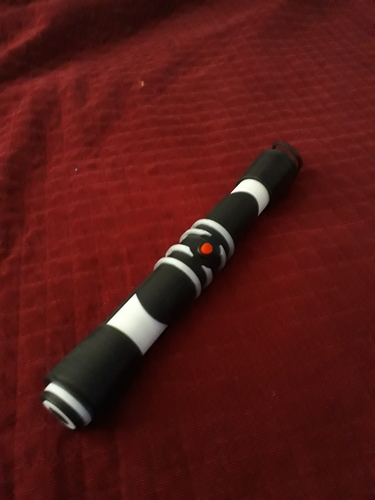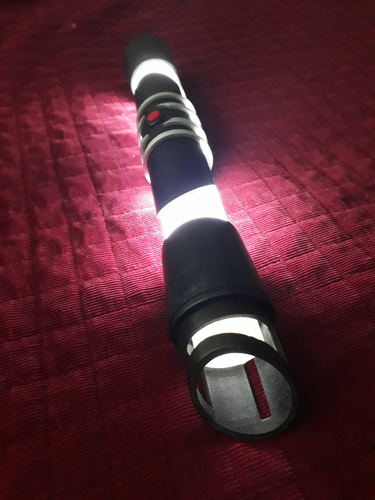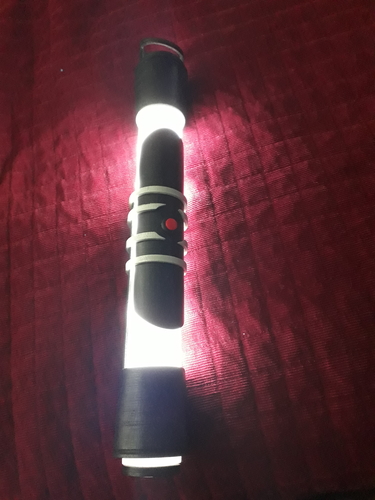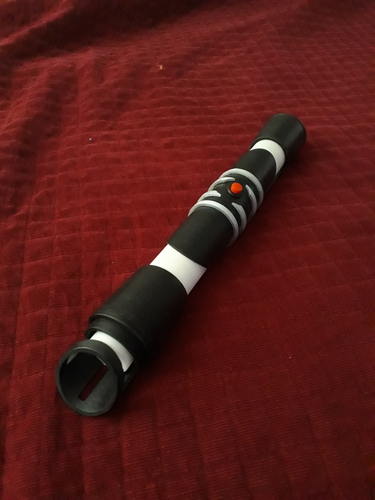 No Prints Yet

Be the first to upload a Print for this Design!
Star Killer's Light-saber form Star Wars Force Unleashed II. When I got my printer I knew I was going to make a light-saber. I thought of doing the classics like Luke's or Obi's. Then I remembered the Force Unleashed series, I loved these games, wish they were made into movies. I plan on making several from other games.
The hilt is hollow enough that lights can be put inside to give it a glow like in the game. If you're going to put in lights I suggest a thicker shell so it'll diffuse the lights better or make whole saber bigger. There is also a cap for the top of the saber. (I'm working on the blade itself and plan on running the lights/wires through the cap)  I put the saber in two parts black and white. If you have different color filaments go for it, if you don't don't worry, the two files just makes it easier to print. (Printing it all at once is not advised...trust me.) There are also two different versions of the black shell with the hole. This is because I was having problems printing it as a whole piece. So I cut it in half  and hid the cut under a ring. Sanding will be required in some parts since everything fits together. Increasing the size a tiny bit (.5-1mm) on the part can also work. If you have any questions just ask in comments.
Layer Height:  .06
Shell Thickness: 1mm
Bottom/Top Thickness:  1mm
Fill Density: 25
Print Speed:  50
Print Temp: 210
Bed Temp: 70
Support Type: Everywhere (Make sure when you do black parts you adjust your support for the saber guard)
                                Angle 15
Adhesion Type: Raft
SWFU2 Black Parts.stl
2.53 MB
SWFU2 White Parts.stl
2.5 MB