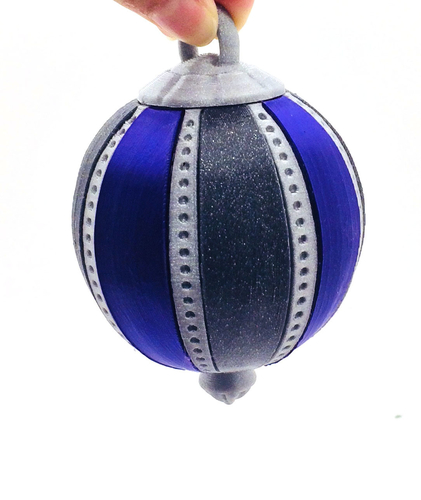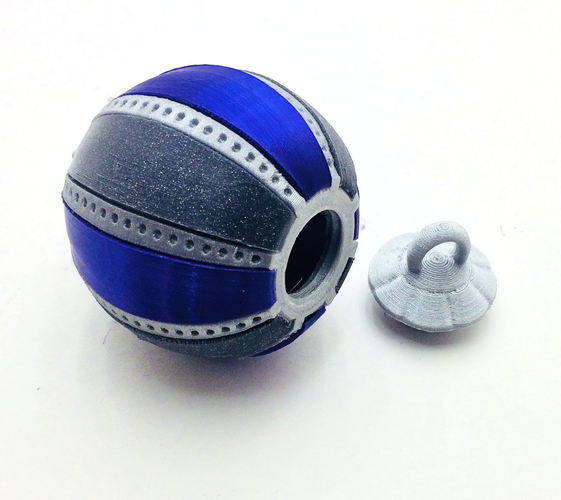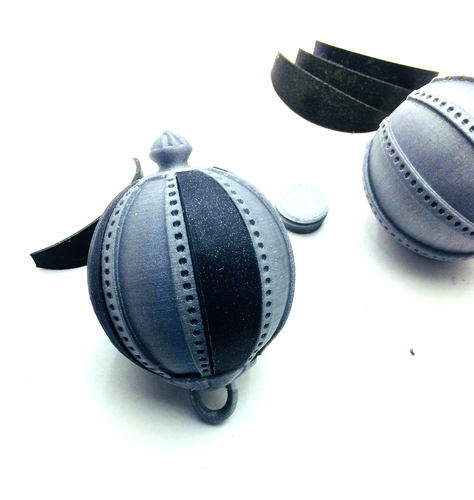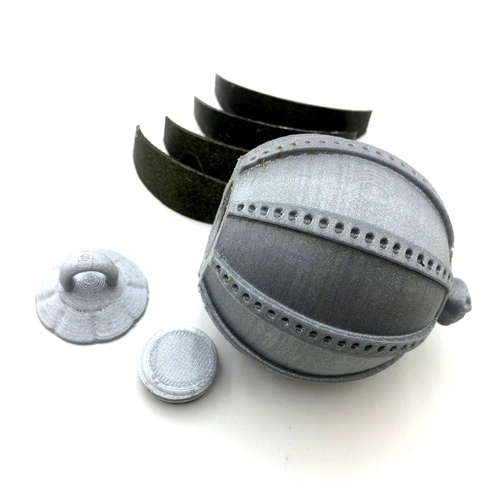 This is my final model of 2017 and the 3rd model I've released this week - which is a record for me. This is a Christmas Tree bauble with screw top which allows the hollow to act as a container (for little gifts/secrets).
I designed it this way because:
a) A solid bauble seemed a waste of filament b) Secret compartments are cool c) The more parts, the more colours you can have. d) The bauble in one piece would be incredibly difficult to print and I like to keep things easy for folk.
Designed to say thank to all the cool peeps who send me pretty stuff to try. I pay in art.
Fillamentum (https://fillamentum.com/) Polyalchemy (http://www.polyalchemy.com) Designbox3d (http://www.designbox3d.com)
Print Settings
Printer:
ZMorph 2.0S
Rafts:
No
Supports:
Yes
Resolution:
.2
Infill:
15%
Notes:
.2 layer height and 15% infill Printed at 30 mm/s At least 2 perimeters/shells Take special care with the panels - they may need a brim Only thing that needs supports is loubie_bauble_hanger.stl
Post-Printing
Assembly
The file:
loubie_bauble_assembly_GUIDE_ONLY_NOT_FOR_PRINTING.stl
shows what to do. Please use a glue capable of bonding the material you are printing wit
loubie_bauble_body.stl
4.84 MB
loubie_bauble_panel.stl
1.05 MB
loubie_bauble_threads.stl
2.55 MB
loubie_bauble_assembly_GUIDE_ONLY_NOT_FOR_PRINTING.stl
23.3 MB
loubie_bauble_hanger.stl
8.7 MB