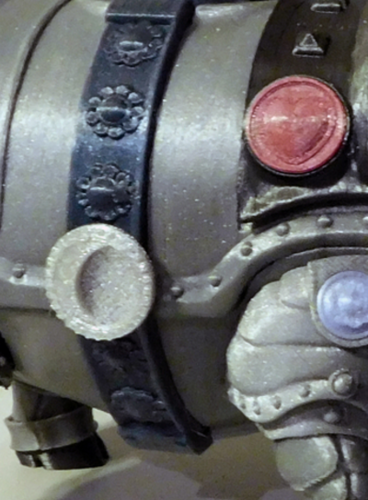 No Prints Yet

Be the first to upload a Print for this Design!
A user had pointed out that the right hand flower belt did not fit as well as it could. Whilst I haven't had any other reports regarding this piece, I had a quick look (whilst taking a break from wiring:-)) and have uploaded what I hope is an improvement.
The deal is this. I'm not at home at the moment and I don't have my printer with me (doing house rebuild stuffs). Whilst I don't have problem fixing mesh errors without a print test, I am very cautious about trying anything regarding fittings without a decent testing process. If you want to act as my tester then I have provided this file for you to try because I know how frustrating it can be when you want to finish a project.
Again, this is untested. Which is why it has been posted as separate from the main project.
All feedback encouraged.
flower_belt_right_v2_untested.stl
3 MB