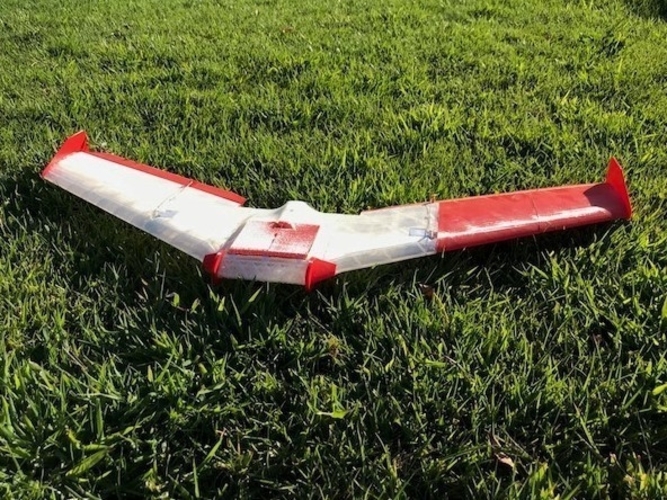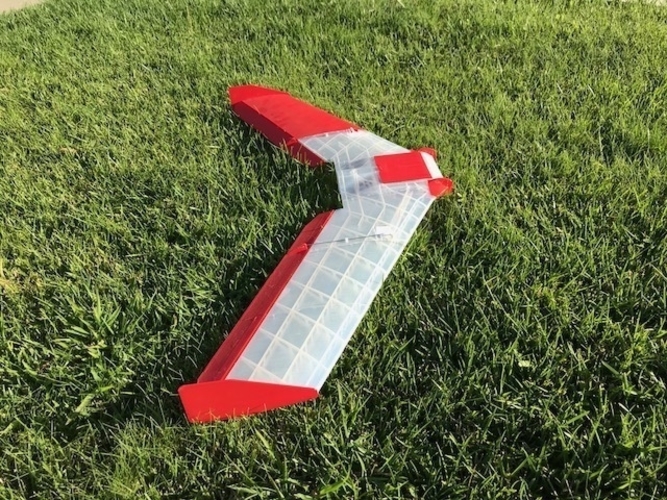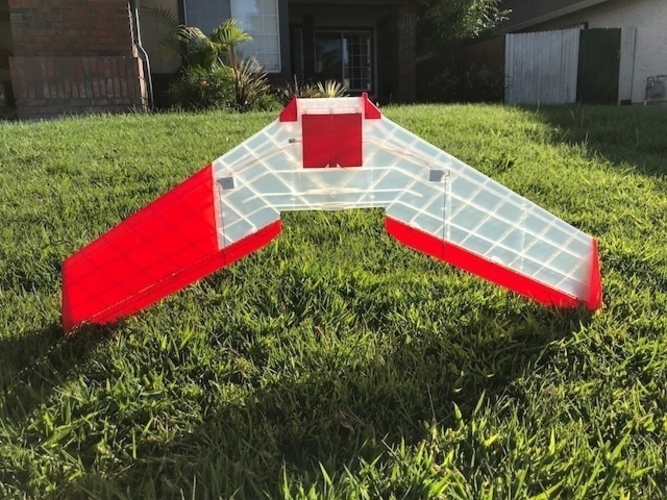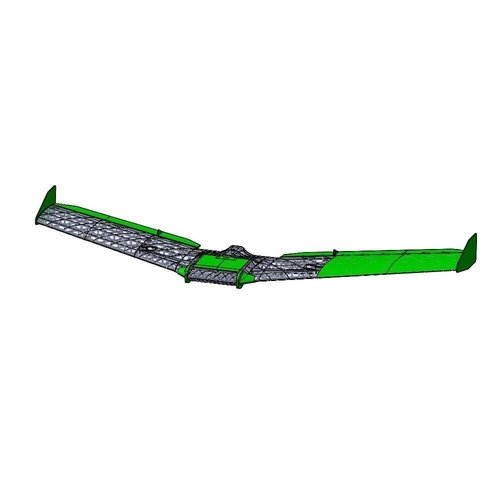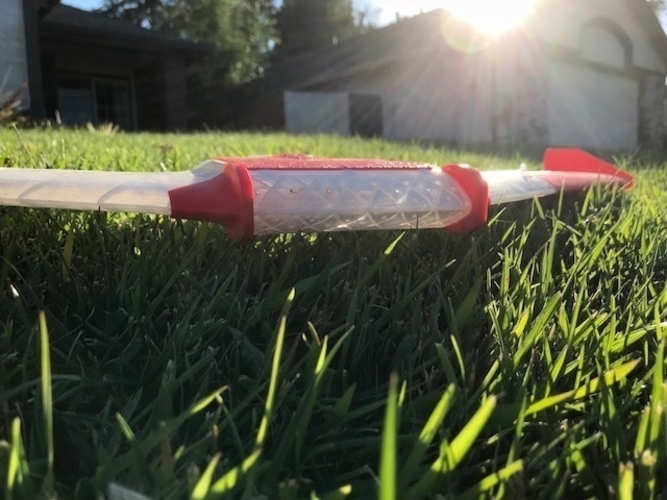 No Prints Yet

Be the first to upload a Print for this Design!
This flying wing was designed to be a minimalist airframe with fun flying characteristics being able to hit a great top speed and be highly maneuverable. The 1.5 to 1 thrust to weight ratio makes for great aerobatic maneuvers. Being a pusher it makes a great FPV platfrom. Look for a FPV nose upgrade in the future.
More information available at our website https://www.3d-flight.com/prod... 
Slicer setup downloads and info located here.
Vesper - WingTipR.STL
24.7 KB
Vesper - WingR3.STL
438 KB
Vesper - WingM.STL
4.27 MB
Vesper - WingL1.STL
859 KB
Vesper - ContolRodGuide.STL
10 KB
Vesper - ElevonL1.STL
20.1 KB
Vesper - ElevonL2.STL
3.94 KB
Vesper - ElevonL3.STL
4.77 KB
Vesper - ElevonR1.STL
20.1 KB
Vesper - ElevonR2.STL
3.74 KB
Vesper - ElevonR3.STL
4.38 KB
Vesper - HatchL.STL
44.7 KB
Vesper - HatchR.STL
44.1 KB
Vesper - MotorMount1.STL
67.9 KB
Vesper - MotorMount2.STL
111 KB
Vesper - NoseGaurdL.STL
199 KB
Vesper - NoseGaurdR.STL
199 KB
Vesper - WingL2.STL
529 KB
Vesper - WingL3.STL
442 KB
Vesper - WingR1.STL
856 KB
Vesper - WingR2.STL
529 KB
Vesper - WingTipL.STL
26.4 KB