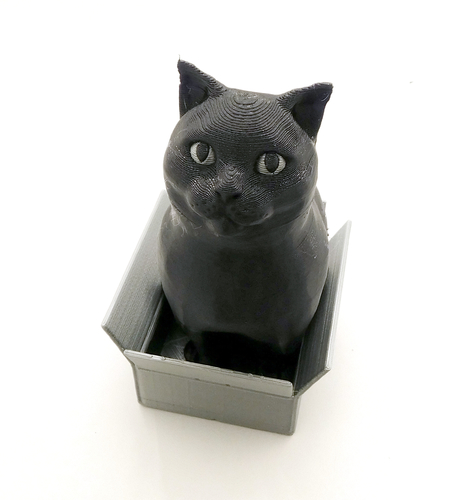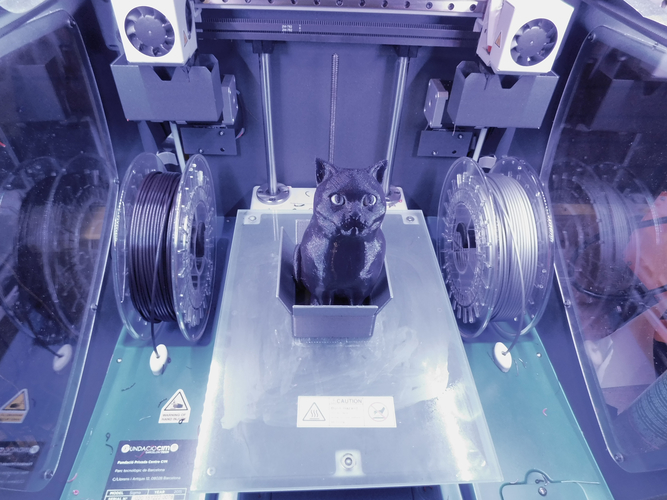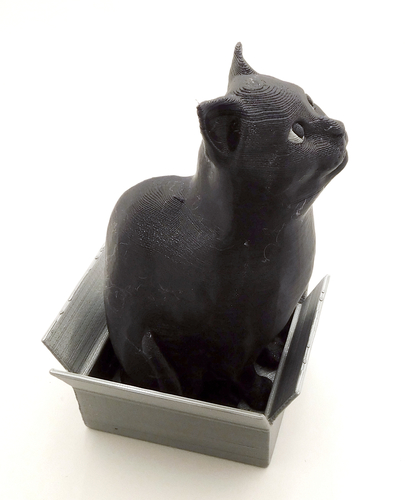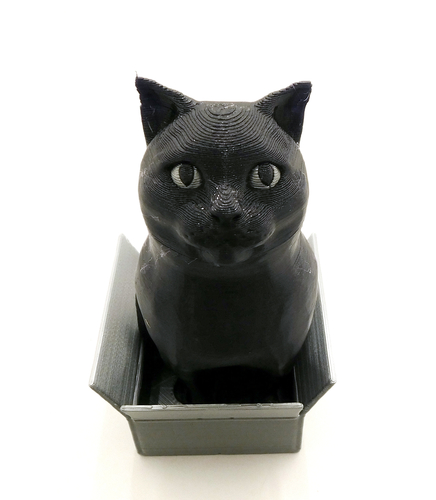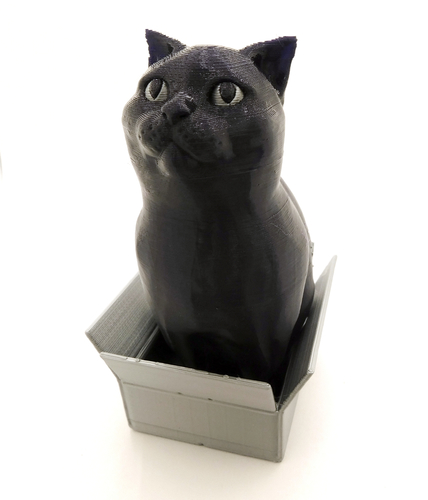 No Prints Yet

Be the first to upload a Print for this Design!
The dual extrusion version of my kitty sculpture. I created this to celebrate a BCN3D Sigma R17 joining my household.
Files are arranged in the following configurations:
loubie_cat_body_and_pupils_v13.stl loubie_cat_eyes_and_box_v13.stl
These two work together as the best for dual extrusion (imho). The photo used for this model is an example of this.
For those of you who have machines that can print with more than 2 materials, I have split up the files so you can make your own minds up.
loubie_cat_body.stl loubie_cat_eyes.stl loubie_cat_box.stl loubie_cat_pupils.stl
I look forward to seeing lots of colour combinations!
Print Settings
Printer Brand:
BCN3D
Printer:
BCN3D SIGMA
Rafts:
No
Supports:
No
Resolution:
.3
Infill:
10%
Notes:
Printed scaled up to 16cm high because I've just fitted .8 nozzles to my Sigma and was a bit wary of going to .2mm layer height (even though this is perfectly possible), so printed .3 but wanted to still shoe off the detail.
loubie_cat_body.stl
2.22 MB
loubie_cat_pupils.stl
142 KB
loubie_cat_box.stl
4.91 MB
loubie_cat_eyes.stl
548 KB
loubie_cat_body_and_pupils_v13.stl
2.36 MB
loubie_cat_eyes_and_box_v13.stl
5.45 MB