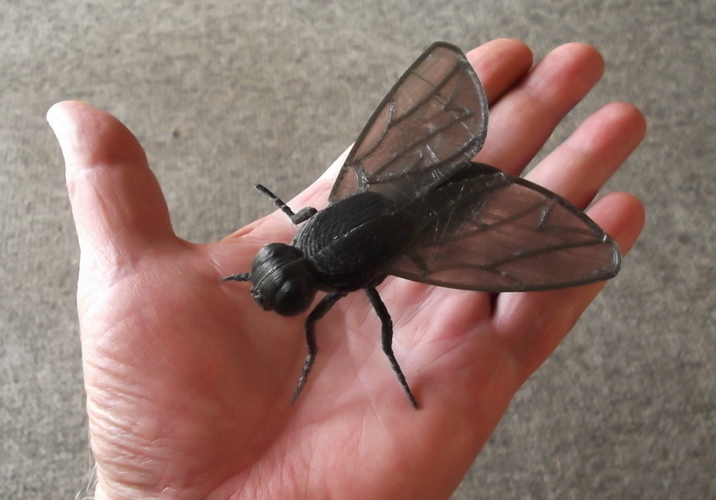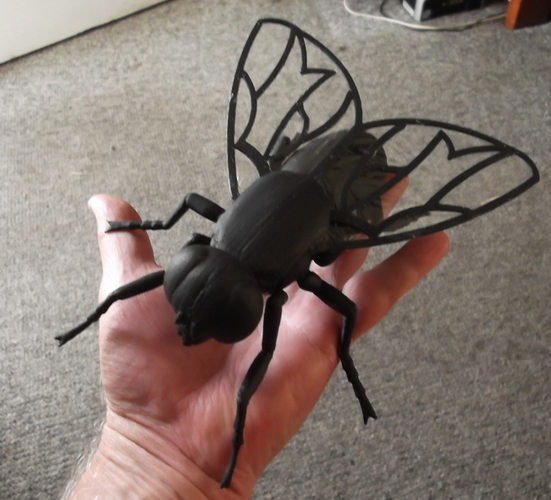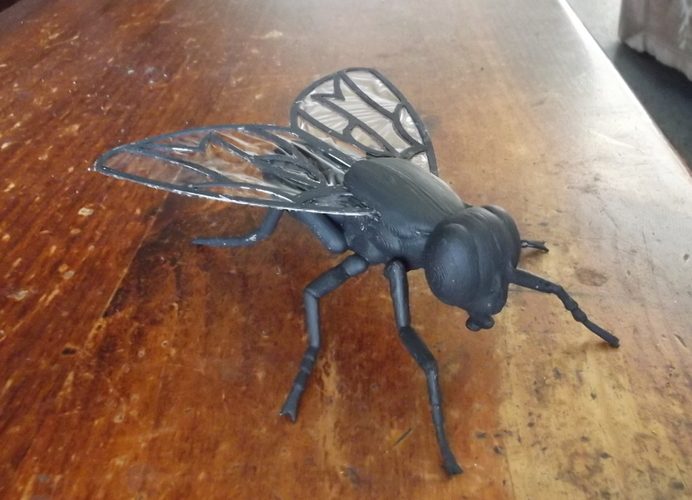 First there was a big wasp, and now there is (da da daaa) a big fly! 
Print at 0.1 layers, 30% infill. The legs need a raft and support, the body and wings don't. The body halves have a couple of holes to insert a 9mm length of matchstick or filament to help align the two halves while gluing together (check the fit before gluing). For the wing make sure that your nozzle is set low enough to make the filament "squish out" so the transparent sections work properly. Slide the wing into the body after gluing the body together. I have included a wing frame as well which you can leave as is or cover with some clear plastic wrap on the under side.  The legs may print better at 100% infill, but if you scale up 30% should be fine.
The bigger fly was printed at x2 scale.
body-split-lft.stl
5.31 MB
body-split-rht.stl
5.66 MB