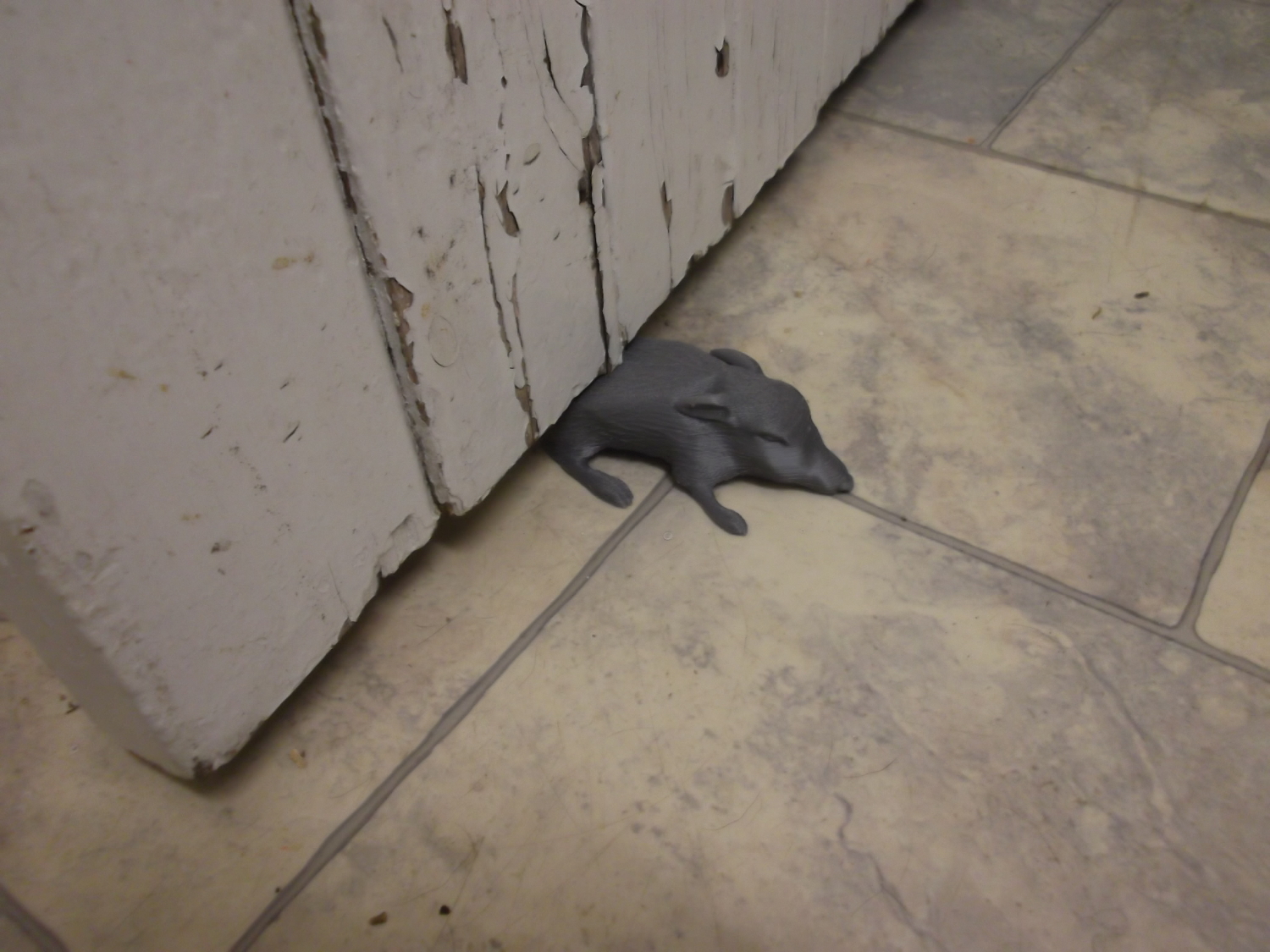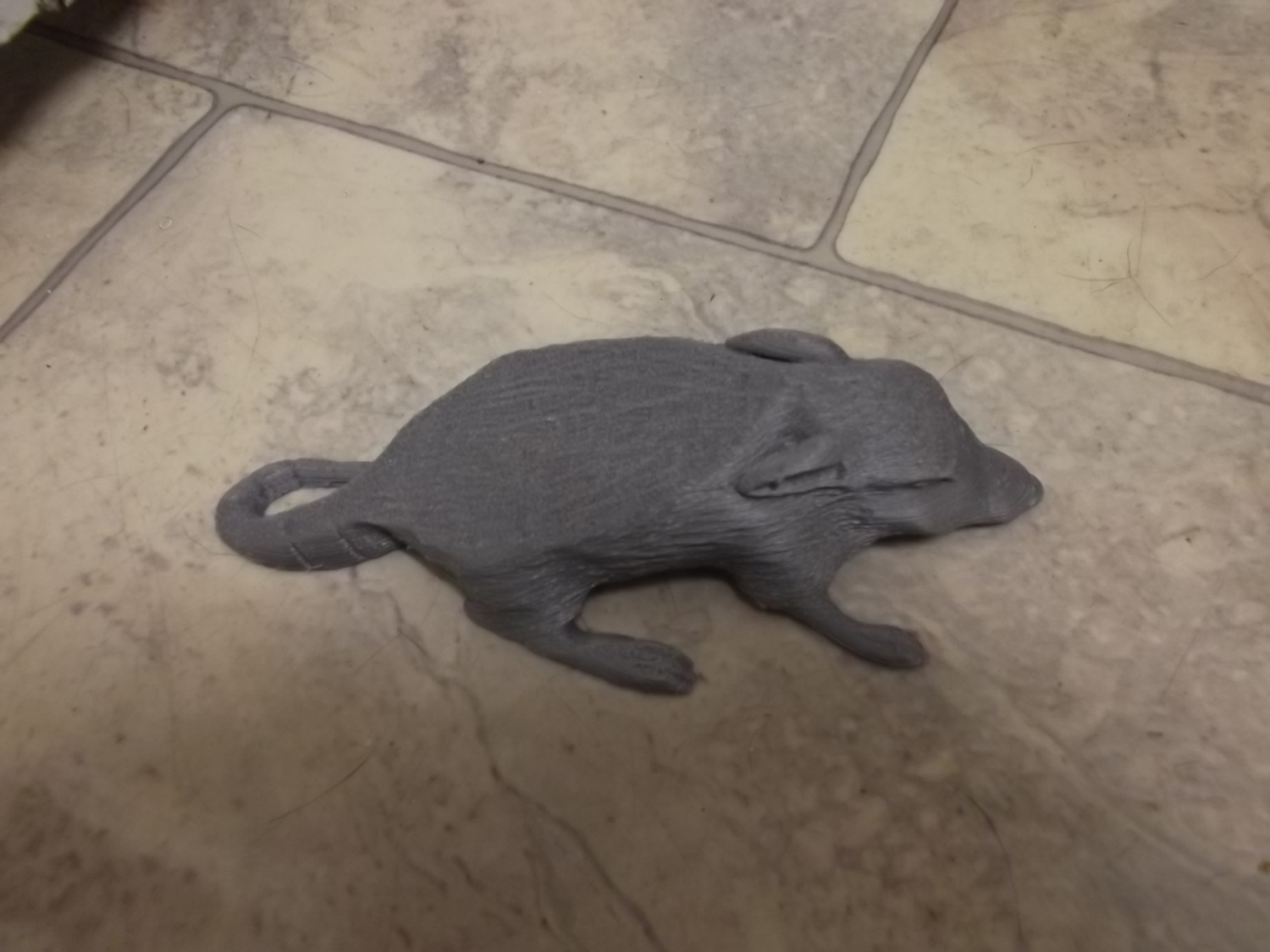 At last, a use for a dead rat. As a doorstop.  
Should work with most doors, depends on the gap. The thin end of the tail is about 4mm. I printed mine at .3mm layer height with 3 perimeters, 10% infill and four top layers. I used support but you may be able to print without.
If it slips on the floor try gluing a strip of sandpaper on the bottom for grip.