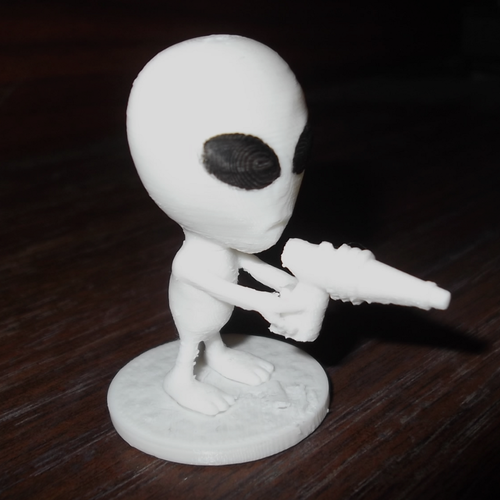 A little alien with a raygun. I only had white filament , he would look better in grey or even green maybe. Paint the eyes black, the raygun red and the base black.
I printed at 0.1 layers, 3 perimeters, 30% infill with support(everywhere) on a printrbot simple. 
Be careful when removing the supports. Use super glue for any breaks if printing with PLA.
lil-alien-with-raygun-on-base.stl
7.18 MB