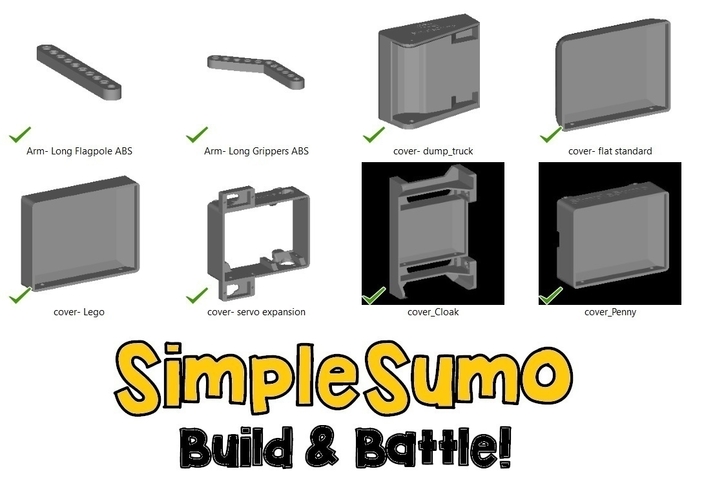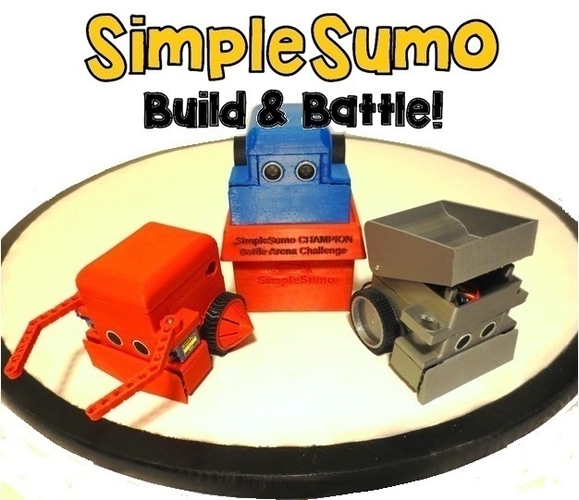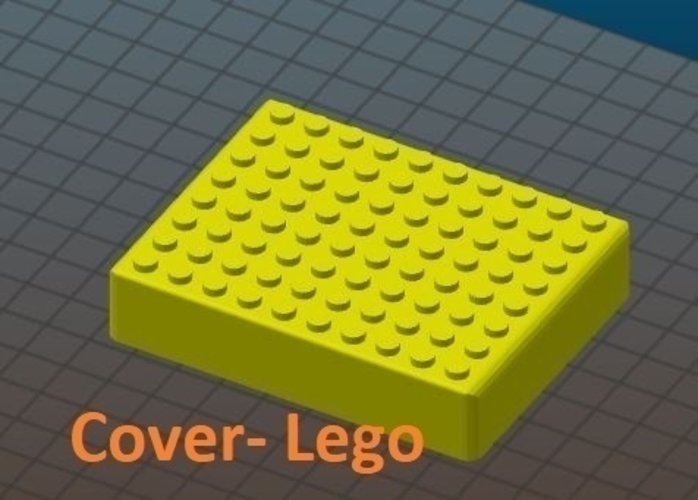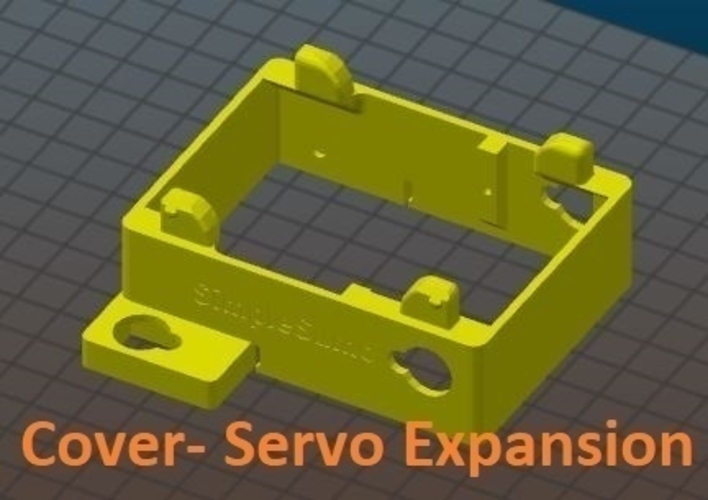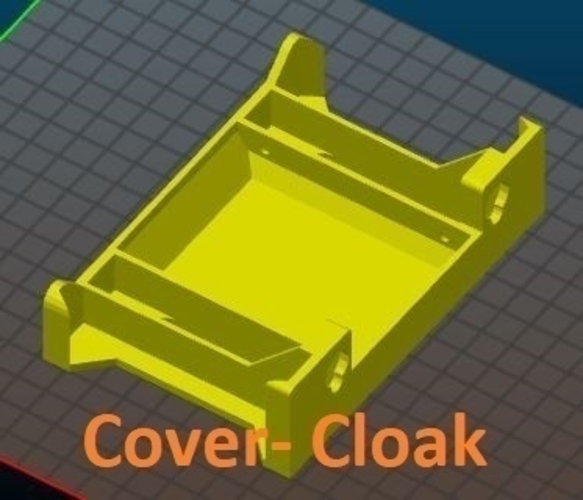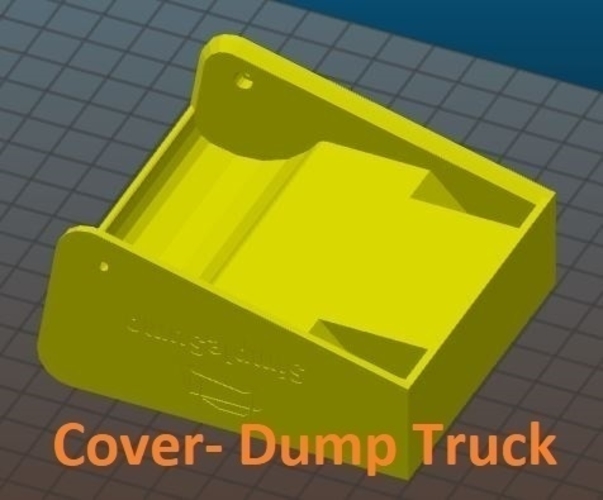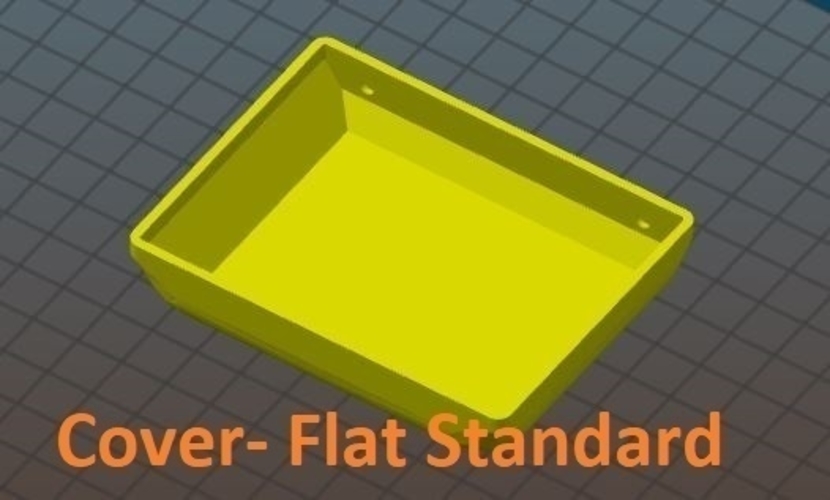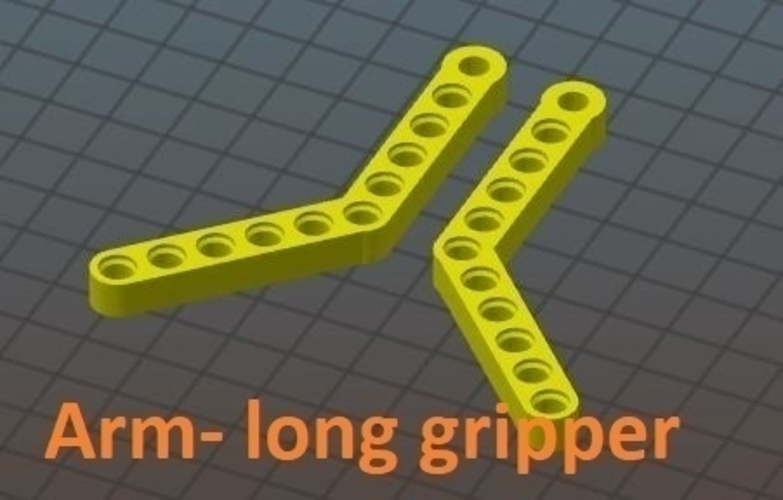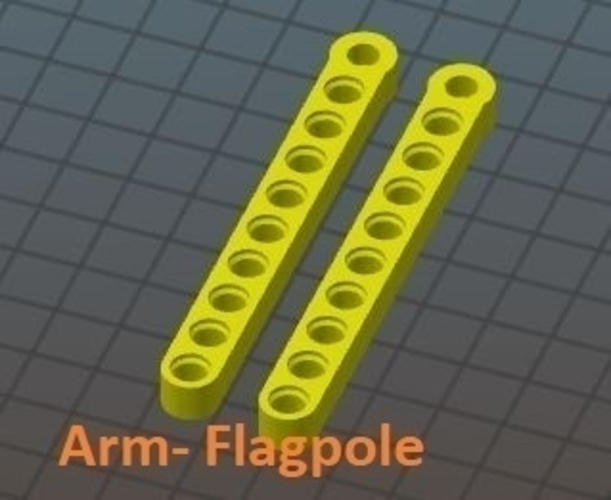 No Prints Yet

Be the first to upload a Print for this Design!
(THIS POST IS AN ACCESSORY FOR A PRODUCT COMING SOON!)
Official expansion package for the SimpleSumo Robots, as seen on Engineerdog.com & Instructables.com. 
This pack includes all the different wheel related expansions. 
Parts included :
Cover -Flat (STANDARD) - This part was already free, included here for completeness.
Cover- Lego compatible - Allows you to make the robot compatible with Legos. 
Cover- Penny mass holding - Allows you to add weight to the sumo via pennies on top. 
Cover- Servo Expansion - Allows you to mount SG90 servos in multiple positions.
Cover- Dump Truck -  Allows you to turn the robot into a dumping truck with the aid of 2 SG90 servos. 
Cover- Cloak - Allows you to start the robot on its side and mount foam blocks to deter detection. 
Cover- Easy to Print - An easier to print cover.
Arm- Long grippers (for 'cover-Servo Expansion') - Used to add large grippers to the front of the robot.
Arm- Flagpole - Used for attaching a distraction flag or for flipping the robot over from the side position.
Recommended Print Settings:
All cover parts to be ABS: 4  perimeters all sides top & bottom,  .3mm layers,  20% infill. No supports needed. My brand of choice is eSun ABS. (I do not recommend using PLA for this application.)
Arms can be ABS or Flex material. For Flex Parts use 100% Infill, .3mm layers. I recommend eSun eLastic material.
Arm- Long Flagpole ABS.stl
2.08 MB
Arm- Long Grippers ABS.stl
2.26 MB
cover- flat standard.stl
379 KB
cover- servo expansion.stl
2.75 MB
cover- dump_truck.stl
1.42 MB